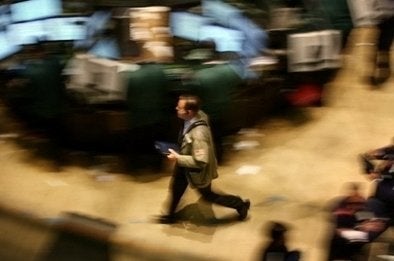 It was the most hotly debated question at the unusually subdued money-saving Memorial Day weekend cocktail parties in the Hamptons where burgers, hot dogs and chicken frequently replaced the traditional steak and lobster, I was told. The question: Is the stock market's breathtaking 30% surge of the past two months on rapidly accelerating trading volume a sign that the worst of the economic skid is just about over and that the second half will produce the beginnings of a much peppier economy? The over-riding view seemed to be yes -- and this sunny scenario, so goes the bullish argument, will push stock prices even higher.
Sounds good, but a couple of highly regarded investment newsletters -- the Dow Theory Forecast of Hammond, Ind., and the Dow Theory Letters of La Jolla, Ca. -- think otherwise.
Both newsletters closely track the various Dow averages and insist that when the Dow Industrials and the Dow Transports each struck new lows on March 9, that joint negative showing clearly confirmed that the primary trend of the market had turned down. On that day, the Dow wrapped up the trading session at a closing low of 6,547.
Obviously, a lot of investors think the letters are all wet, as evident by a gung-ho buying spree, which sent the Dow rocketing above 8,500, a rise that both letters belittled as nothing more than a not-so-unusual 11-week rally in what they see as an ongoing bear market.
If indeed they're right, there's a clear risk the Dow could reverse course, if it already hasn't, and break below its March 9 low. Such a dive -- equivalent to about a 20% drop from current levels -- certainly wouldn't shock former Merrill Lynch economist David Rosenberg, who recently said he thought the Dow could retreat to its March low as consumer spending wanes.
"Everyone is trying to play catch-up after last year's horror story (a 40% market decline), but they're playing with fire," says analyst Charles Carlson of the Dow Theory Forecasts. "There's a lot of danger out there; we're still dealing with a pretty soft economy, which means plenty of earnings shortfalls, and therefore it behooves investors to protect themselves by having at least 30% of their portfolios in cash."
Carlson views the financial stocks, a number of which have risen 400% to 500% from their recent lows, as especially vulnerable.
In light of its concerns, the latest issue of DTF features a special report on what it calls "the bad and ugly" -- a dozen stocks it monitors and which it feels should be shunned despite their sharp declines. In a number of cases, the letter's ugliest stocks reflect such characteristics as weak fundamentals, shabby growth, eroding earnings and genuinely poor operating momentum.
The dirty dozen are General Motors, Fifth Third Bancorp., Freeport-McMoRan Copper & Gold, American International Group, Alcoa, Motorola, Citigroup, Vornado Realty, Ford Motor, Dow Chemical, Boston Scientific and Southwest Airlines.
At the same time, Carlson cited five stocks that he thought were attractive based on strong financials, solid earnings and good operating momentum. They are Dolby Laboratories, IBM, Direct TV, Precision Castparts and Johnson & Johnson.
Richard Russell, editor of the Dow Theory Letters, contends investors are being brainwashed by the idea that the worst has been seen and past. After assessing the economic scene, Russell is convinced the economy is not fated to turn upwards towards the end of 2009. Nor, he believes, will it turn up in 2010.
The surprise of this bear market, he says, will be its length and its depth and the amount of damage it will do. Right now, he argues, we're in the second stage of a bear market that will be followed by the final down leg. As for the recent rally, Russell says that with the averages backing off their May highs, it's clear the market is having second thoughts about the recent rebound.
With bonds and the dollar going down and gold going up, observes Russell, "it all fits together: more trouble ahead for the financial markets."
As our Dow bear sees it, we're entering the "world of unintended consequences," a deadly battle between deflation and over-creation of fiat money, meaning future inflation or even hyper inflation.
As such, he reiterates his enthusiasm for gold, which he says should also be a beneficiary of increasing doubts about the viability of the dollar. In fact, he recently added a gold exchange-traded fund to his portfolio, which trades on the New York Stock Exchange under the symbol GDX.
Normally, Russell says he would only add gold investments on a correction, but the precious metal seems to be on a roll. Gold currently trades at around $967.50 an ounce, but given the current financial turmoil, he maintains that "a gold price under $1,000 is cheap."
To email Dan Dorfman, click here.
Popular in the Community