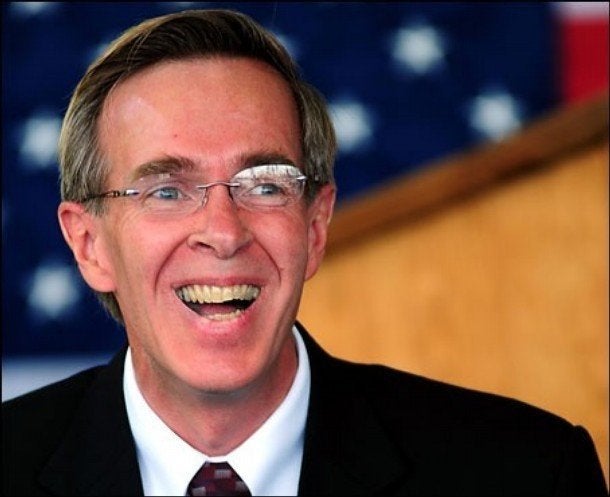 "Since, the morning of November 4th, many of my supporters have asked me to challenge the outcome of this race," he wrote. "Their concerns centered on the veracity of the new voting machines used, for the first time, in the majority of the eleven counties that make up the Congressional District. Over the past three weeks, we nearly cut Bill Owens' lead in half. Sadly, that is not enough.
The shift in support since election night highlights one fact; the Boards of Elections, both state and county, need to work closely to ensure the seamless use of these machines in the 2010 statewide and midterm elections."
As evidence surfaces, we find out that reported results from election night were far from accurate. ACORN and the unions did their best to try and sway the results to Obamacare supporter Bill Owens.

I was forced to concede after receiving two pieces of grim news - - down 5,335 votes with 93 percent of the vote counted on election night - and barely won my stronghold in Oswego County.
Get every vote counted in NY-23On Election Night, the information we received was far different from what we received this week!

Rest assured, they will not succeed, and I am therefore revoking my statement of concession.

That is why I am writing you today. Recent developments leave me to wonder who is scheming behind closed doors, twisting arms and stealing elections from the voters of NY-23.

I'm sure you are as dismayed as I am to learn of the mischief that took place in Oswego and neighboring counties. We know this would not be the first time for the ACORN faithful to tamper with democracy.
"We believe in miracles up here," the spokesman said.
Calling all HuffPost superfans!
Sign up for membership to become a founding member and help shape HuffPost's next chapter