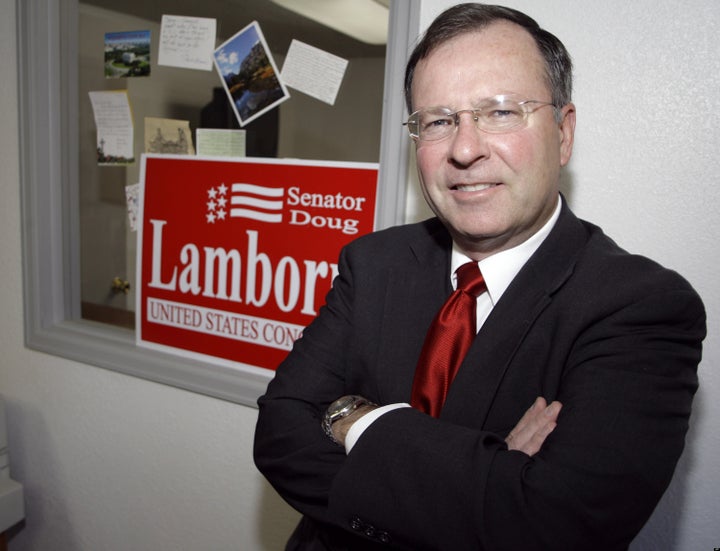 Colorado Springs Congressman Doug Lamborn has been named the most conservative member of the U.S. House by the National Journal. The Washington magazine ranked every member of Congress on a scale of liberal to conservative based on their voting records. The study showed that Lamborn, a former State Senator who was voted as the highest ranking tax cutter 5 times by the Colorado Taxpayers Union, voted to the right of 96% of his colleagues on economic issues, 93% on social issues, and 76% on foreign policy issues.
In an interview with the Colorado Springs Gazette, Lamborn expressed unabashed delight about being called the most ideological right-winger in the House. "I've been called a lot of things over the years while serving in public office, but to be called the most conservative member of Congress is a distinct honor," the 2nd-term representative told his home-town paper.
Calling all HuffPost superfans!
Sign up for membership to become a founding member and help shape HuffPost's next chapter