Doug Tompkins, the business leader-turned-deep ecologist who died Tuesday in a kayaking accident in Chile, was a true American hero.
Gritty, uncompromising, passionate and compassionate, he took the hundreds of millions of dollars he made from having co-founded the North Face and Esprit consumer brands and invested them where his heart was -- in conservation.
Unlike the majority of rich businessmen, who seek to give something back in the form of cash handouts only after their careers have added to the inequality and environmental destruction in the world, Tompkins devoted more than 25 years of his life to actively investing his money, time and energy into preserving ecosystems and biodiversity, because he realized that all our lives depend on it.
In fact Tompkins, who was 72, poured more than $300 million into preserving more land than any other individual in history, purchasing over 2 million acres of wilderness in Argentina and Chile, and then handing much of it back to the governments as national parks.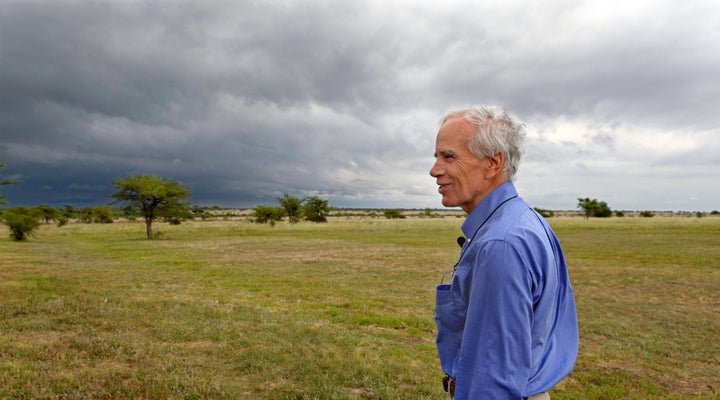 Many others would have given up when faced with death threats from business interests that wanted to log and farm the pristine wilderness he was seeking to protect. But Tompkins stood firm against them and the regular attacks from right-wing Chilean politicians, who accused him of seeking to split the country in two in a conspiratorial land grab.
Tompkins was much more than just a conservationist. He showcased the importance of land restoration, of rewilding and of building resilient communities.
Astrid Vargas, who worked with Tompkins and his Tompkins Conservation foundation, told me in an email Wednesday that Tompkins has "left us an incredible legacy of remarkable restoration works in landscapes, species, agroecology, communities, plus his love and views on beauty, art, climbing, architecture, poetry, zingaro circuses, fencing, airplanes, music, the outdoors, and an endless string of passions. Always flying above, like a bird over the most amazing landscapes, the landscapes that he so much cherished."
What perhaps made Tompkins stand out was his recognition that finding solutions to the sustainability crisis required a radically different way of seeing the world and a fundamental change in our economic system.
He was clear that we need to end our fixation with endless growth on a resource-constrained planet and told me two years ago in an interview I did with him for the Guardian that when the economy contracts "[i]t's like pushing a giant monster underwater that's gasping for air. It goes nuts. Capitalism may have all sorts of things that are good, but ultimately it's bad for everyone."
Tompkins was clear that we need to recognize the inter-dependence of all life, and that humanity could not continue to prosper if it destroyed biodiversity.
"If you extinct all the biodiversity and we end up living on a sandheap with a Norwegian rat and some cockroaches, that doesn't have too much logic to it," he told me. "That would show that our behavior as a civilization today is to the pathological. But, if you make a systemic analysis, that's exactly where we're going."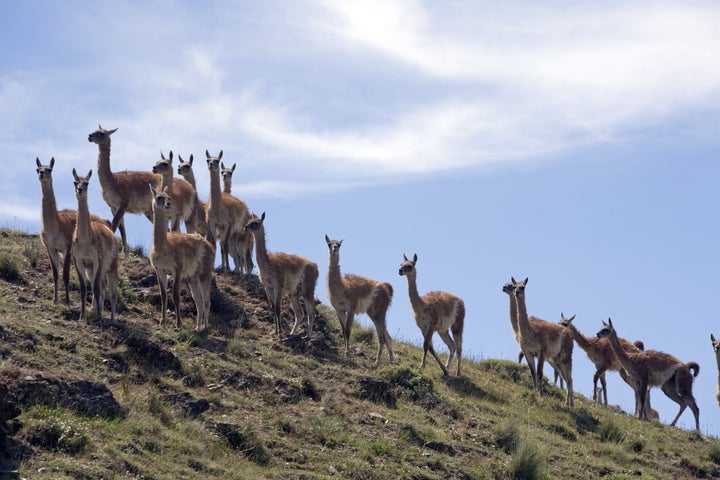 Tompkins was a strong supporter of the deep ecology movement and helped fund many of the small activist NGOs, arguing that the big environmental groups such as Greenpeace and World Wildlife Fund (WWF) had sold out to corporate interests.
He also sought to puncture what he felt was the completely over-optimistic view of those who believe that technology will save civilization from destruction.
I remember that when I invited Tompkins to address the senior editors at the Guardian, where I was then working, he held aloft a smartphone and pointed out that while it made everyone's individual life easier, it represented the scaffolding of the techno-industrial complex that is destroying nature and society.
In my interview, he also made the same point. "If you just hold your cell phone for 30 seconds and think backwards through its production you have the entire techno-industrial culture wrapped up there," he said. "You can't have that device without everything that goes with it. You see mining, transportation, manufacturing, computers, high-speed communications, satellite communications, it's all there, you see and it's that techno-industrial culture that's destroying the world."
Tompkins argued computers and smartphones represent "deskilling devices; they make us dumber. We're immersed in a system that now requires the use of a cell phone just to get around, just to function and so the logic of that cell phone has been imposed on us."
He held aloft a smartphone and pointed out that while it made everyone's individual life easier, it represented the scaffolding of the techno-industrial complex that is destroying nature and society.
"The computer is a mechanism for acceleration," he added, "it accelerates economic activity and this is eating up the world. It's eating up resources, it's processing, it's manufacturing, it's distributing, it's consuming. That's what the computer's real work does and it does that 24/7, 365 days a year, non-stop just to satisfy our own narrow needs."
Tompkins felt strongly that humanity is at a crossroads, that civilization either collapses or we transition to a new economic system. He was stark about what would happen if we took the wrong road.
"The extinction crisis is the mother of all crises," he told me. "There will be no society, there will be no economy, there will be no art and culture on a dead planet basically. We've stopped evolution."
Tompkins worked alongside his wife, Kris, the former CEO of the outdoor clothing and equipment company Patagonia.
Vargas points out how their love for each other sustained him through all the challenges he faced. Vargas talks of "his ever-present deep love for Kris, his Birdy, the love of his life, as he proudly put it. Every day, when he travelled through Europe without her, he would pick a special picture of the day, redecorated it in a fun way, and would then send it to her as a reminder that she was always on his mind and in his heart."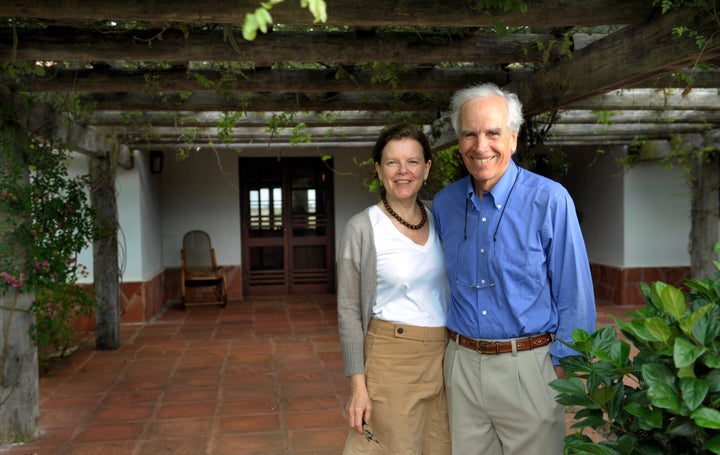 This morning, when I heard about Tompkins' death, tears flooded my eyes because I realized that what marked him out was the courage to move away from a charmed life of privilege and money in order to live on the edge so that he could help us all to see beyond the horizon. 
The work of Tompkins was not well known in his home country, but Americans will, in times to come, look back on his life and recognize him as one of its greatest conservationists whose heart was as big as the sweeping landscapes he sought to save for future generations.