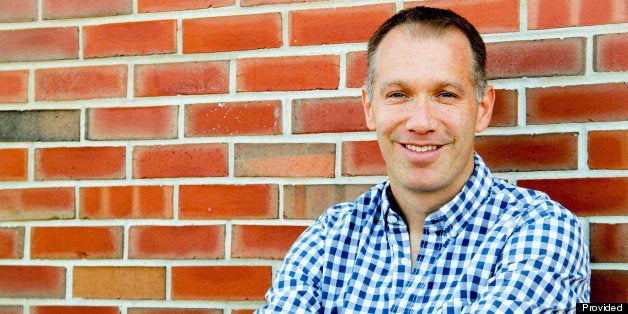 When we recently caught Intelligentsia Coffee & Tea co-founder and CEO Doug Zell on the phone, we knew we had to talk fast.
The craft coffee power player's company is currently in the midst of, perhaps, its most ambitious year yet with the opening of five new stores in 2013.
In Chicago, one of those -- in Logan Square -- opened last month, while two more -- in Old Town and Wicker Park -- will follow in the coming months. Meanwhile, Intelligentsia's first New York coffee bar is opening inside the High Line Hotel next week and its San Francisco retail debut is slated for the fall.
Compared to eighteen years ago, when Intelligentsia's flagship shop opened in Lakeview, the number of craft coffee options in Chicago has exploded in a trend Zell described as mirroring the city's ever-innovating food scene.
(Scroll down for a peek inside the new Logan Square shop.)
"I think Chicago was a little later on the scene in terms of being widespread due to rent structures and how things work here but, in general, I think it's fantastic," Zell told HuffPost. "It means more people are going to be enjoying really great coffee."
"Absolutely, positively not," Zell said. "When there is evidence of that in other companies, it's a decision by ownership to compromise and we are unwilling to do that. Our training and quality assurance just have to be that much more rigorous, but it's something we'll never let slip away from us."
Such attention to detail, Zell noted, is particularly important in Chicago, where he said customers are less susceptible to hype than those on the West Coast.
"Chicagoans are different from Angelenos. Angelenos want to be the first in the door, while Chicagoans want to know their money is being well spent. You have to prove your mettle in Chicago."
Where in the city do you live and how long have you lived there? At Millennium Park. I've lived in Chicago since 1995.
What was your first job in Chicago? Owner of Intelligentsia. I moved here to start the company. That means I was barista and roaster and delivery boy -- all of those pieces for Intelligentsia.
Which Chicago "celebrity" -- living or dead, real or fictional -- would you have over for dinner? What would you talk about? I think Studs Terkel. I'd want to know what he thinks of Chicago today vs. when he was around way back when.
Interview continues below slideshow.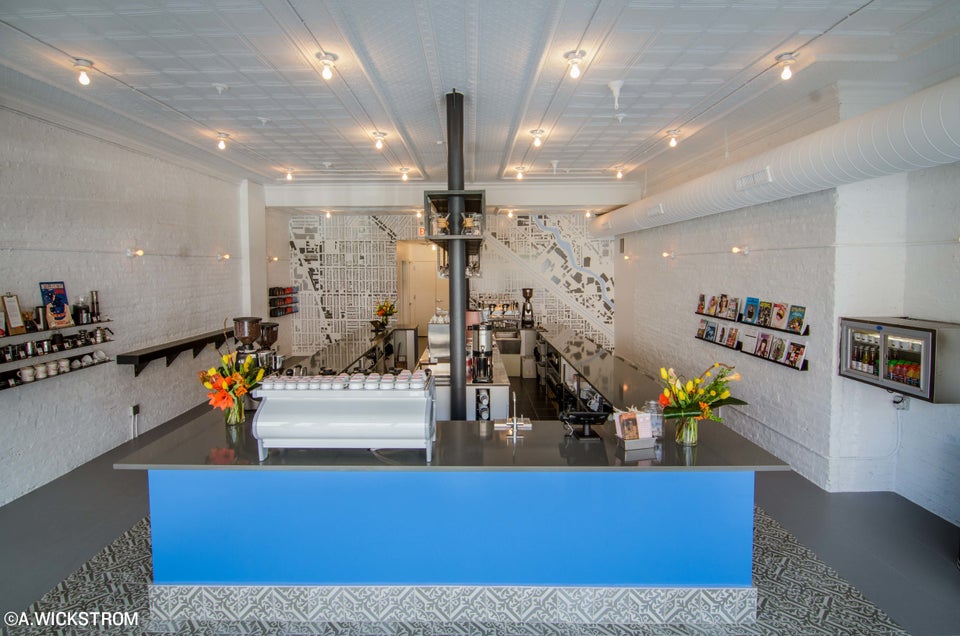 Intelligentsia In Logan Square
What is your favorite "last call" bar? Matchbox. That's where I'd be when the bombs are dropping, if such a thing ever happens.
Where is your favorite place to grab brunch? I'm not a big brunch eater because I'm a bicycle racer and I'm usually out riding at that time. If I had to pick a place, honestly, in my house after the training ride.
What is the last cultural event you saw in the city? What'd you think? I live right above Millennium Park and got to see the CSO playing there. It was fantastic.
If you had to have your last Chicago meal for some tragic reason, where and what would it be? I'd say it'd be at one of the two places I mentioned above. At avec, to get some of the bacon-wrapped dates and at Lula, it'd be something on their seasonal menu, which always changes and is always spectacular as a result of that. I'm going to piss off some of the restaurants we supply coffee to with this.
Wicker Park, 1993 or Wicker Park, 2013? I'm going to be diplomatic and say both for different reasons. I enjoyed 1993 because it had the feeling of discovery. I didn't live here yet at that point so it was fascinating. I think currently it's at this point of evolution and I enjoy it for different reasons. It's amazing to see how different it is from 1993 until now.
Chicago-style hot dog, Chicago-style pizza or Chicago-style politics? Hot dog!
What advice would you give to a new Chicago transplant? Don't arrive in January and give the city about six month to seep into your bones.
If you could change just one thing about our fair city what would it be? The first few months of weather.
Describe Chicago in one word. Beguiling.
In 1951's "Chicago: City on the Make," Nelson Algren wrote: "Once you've come to be a part of this particular patch, you'll never love another. Like loving a woman with a broken nose, you may well find lovelier lovelies. But never a lovely so real." Through My Chicago, HuffPost is discussing what, to this day, makes the patch we call home so lovely and so broken with some of the city's most compelling characters.
Related
Popular in the Community