I'm rarely blown away by food. Part of it is my skepticism, I can't help that. I was born that way. And part of it comes from being a chef. There was a time when I was a B list celebrity chef. I was on TV shows, in magazines and so forth and that lifestyle came with the opportunity to travel and meet other chefs and dine in their restaurants. So I've eaten well and enjoyed everything from luxurious French cuisine to new American BBQ. Beluga caviar, true English sole from the port of Dover, pastries in San Francisco and New York, barrel tastings in the Napa and Willamette Valleys. Yeah, I've done that, and loved every minute of it.
I still enjoy eating out but after 30 years of being exposed to food and wine from all over the world, I'm rarely bowled over by a bite of anything. So when a tiny doughnut shop in Asheville, NC (less than a 90 minute drive away) was named by Bon Appetit as the best dessert of 2016, needless to say I was skeptical.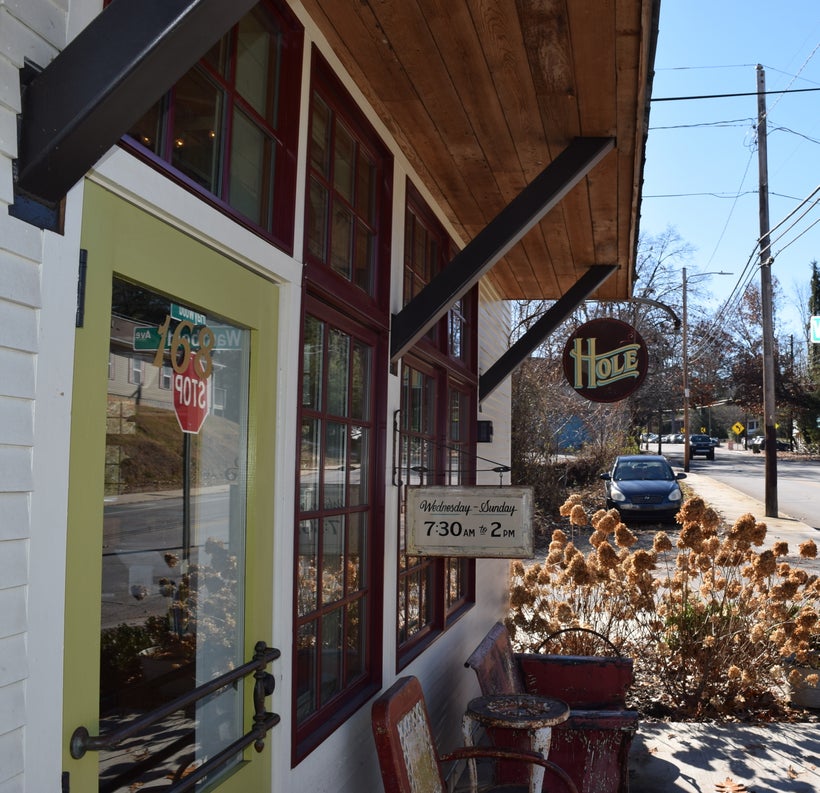 The best dessert? Of their entire year? Come on, people! Surely Bon Appetit's flock of jaded food writers spent months flying to the haughtiest corners of the globe, then delicately deconstructing multi-tiered, ganache-covered desserts. When Bon Appetit goes looking for the best dessert of the year, blocks of handmade butter, pounds of artisan chocolates, and bushels of hand-harvested berries are consumed in the international search for greatness. And after all that research and the ensuing prescriptions to Lipitor were finalized, they settled on a doughnut. A doughnut?!
I know doughnuts. I've written a novel with doughnuts in the title. I've had doughnuts in Portland, Maine and Portland, Oregon, New York City, and San Francisco. I grew up eating beignets in New Orleans. I've got cookbooks both old and new with doughnut recipes and my personal favorite recipe is Thomas Keller's from his French Laundry cookbook. Now that's a doughnut!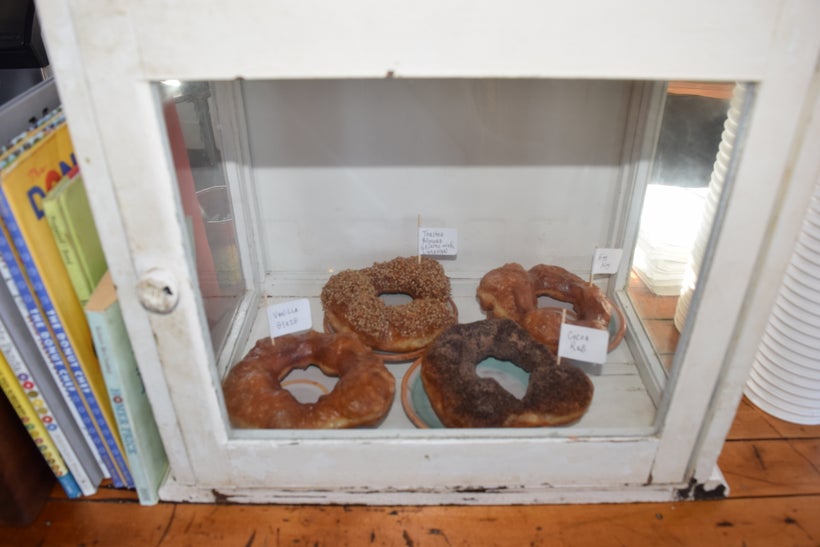 So what's with Bon Appetit naming a doughnut their dessert of the year? There was only one possible explanation...they had obviously lost their collective minds. Laugh, but that's not entirely out of the question, judging by their glowing photo essay on Spam back in 2015. But after skimming through articles on the wonders of a simple roasted chicken, the delights of onigiri, and the salty appeal of chicharrone nachos, I realized they had not lost their way and perhaps a trip to Hole Doughnuts in Asheville should be on my agenda.
And I'm here to apologize to everyone right now because the doughnuts we had at Hole were unlike any doughnut I've ever had. Crunchy, yet airy and yeasty, sweet but only just so, and classically topped with artisan ingredients. My wife, a well-known Pastry Chef that can smell a boxed cake mix a mile away, was equally impressed. And so was my dog but never mind him, he'll eat anything.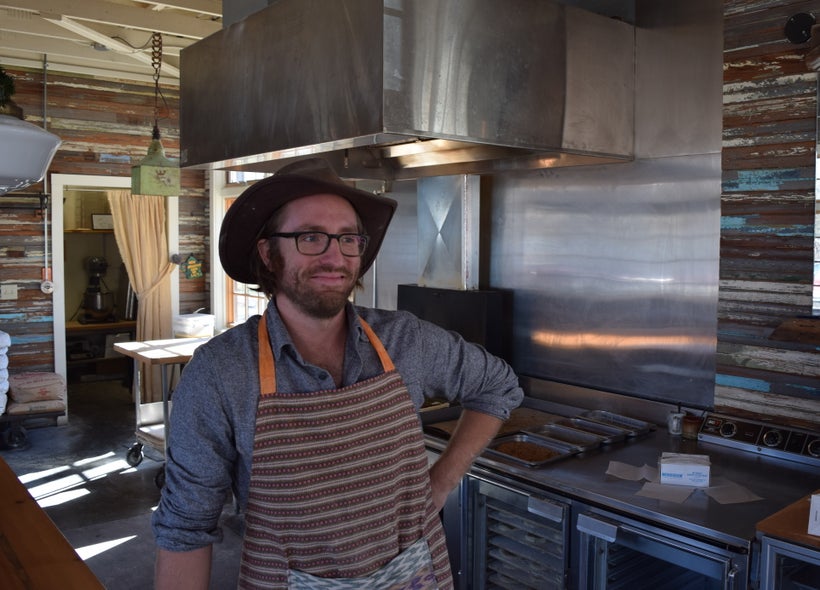 Up until that first bite of a Hole doughnut, the best doughnut I've eaten was a product of my own hands, via Thomas Keller's aforementioned original French Laundry recipe. And if I remember correctly, it calls for all-purpose flour. I've made that recipe many times and the resulting doughnut is wonderful, yet it's soft and redolent with fat. His recipe is full of melted butter and egg yolks (would you expect anything less?) and I often substituted half of the flour for pastry flour. Flour provides protein in the form of gluten and pastry flour is about 7% protein, that's why a fine cake can be very delicate and feel like linen. All-purpose flour is about 11% protein and bread flour is about 15%. The more protein, the more snap for your finished product. That's why the skin of a great baguette can shatter like a strip of bacon from Waffle House.
As soon as I bit into that Hole Doughnut, I felt the snap that can only come from high-protein flour. I know, it sounds trivial, but it made all the difference in the world. And what pastry chef would dream of using high protein flour in anything dessertish? And while the current doughnut craze showcases all sorts of carnival style toppings (Fruity Pebbles, Bacon, Cracker Jack, M&Ms, etc.) Hole tops theirs with such meaningful and classic adornments as molasses, allspice, cinnamon, cocoa, coffee and such. They only make four toppings per day and Hole fries their doughnuts when they're ordered and not before so they arrive in your hands mere seconds from leaving their hot oil bath. Four of these little beauties and two cups of locally roasted coffee set us back a paltry thirteen dollars and change, and it was probably the best use of thirteen dollars in my life.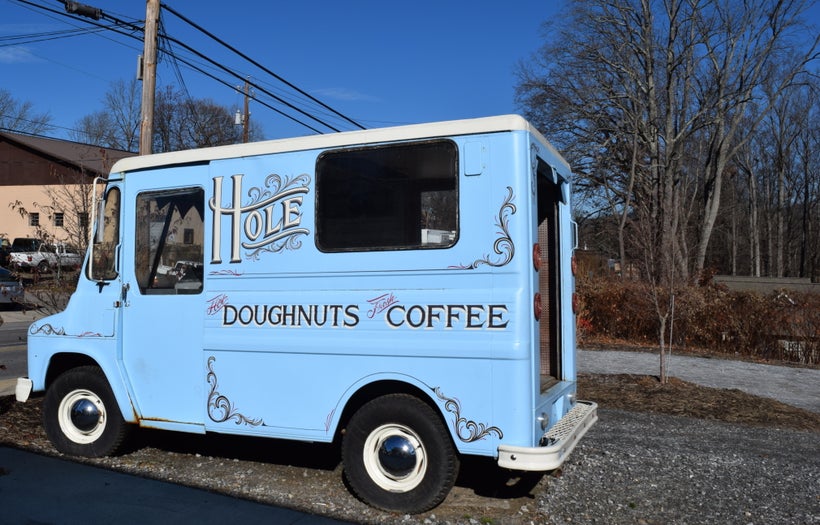 So get in your car, climb on your motorcycle, or click on Expedia and plan your trip to Asheville and Hole Doughnuts because I'm telling you right now, this was one of the most memorable dining moments of my life.
Hole is open five days a week, Wednesday through Sunday, 7:30 am to 2:00 pm. When you go, plan on spending a solid half hour there because Hole averages 700 doughnuts a day. That's right, seven hundred. After you've bitten into that wonderful doughnut and marveled at its sublime taste and texture, tell Ryan I sent you. He's usually frying up the doughnuts.
Calling all HuffPost superfans!
Sign up for membership to become a founding member and help shape HuffPost's next chapter
This post was published on the now-closed HuffPost Contributor platform. Contributors control their own work and posted freely to our site. If you need to flag this entry as abusive,
send us an email
.