Dougie the cat loves being held.
While the shelter staff was happy to oblige Dougie, having a cat in your arms at all times can be somewhat of a hindrance. Feline team member Robert Weimer, for instance, had work to get done, but didn't want to disappoint Dougie. Luckily, the organization came up with the purr-fect solution.
"We thought creatively and decided a baby bjorn allowed Robert to both hold Dougie and do his job effectively," the shelter explained in a Facebook post. A photo features the cat calmly perched in the carrier on Weimer's chest.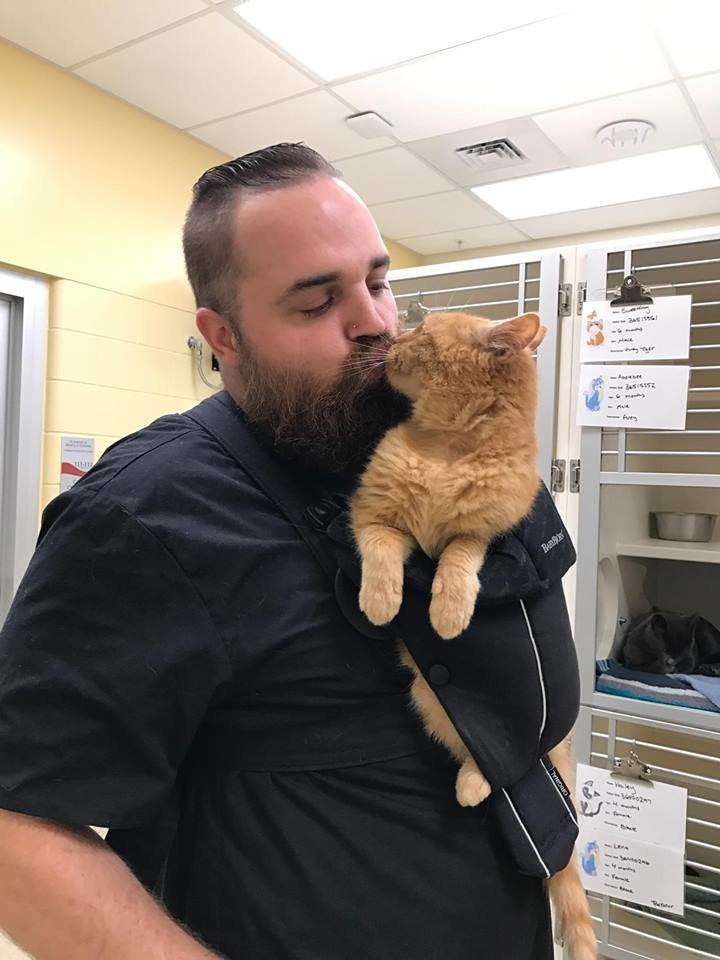 Dougie, who has been receiving medical treatment for inflammatory bowel disease, was put up for adoption this week. He found a new home on Saturday, after photos of Weimer carrying him went viral. His new human family is definitely lucky.
"He loves affection and to be near his people all the time," Jeana Roth, director of community engagement at the shelter, told HuffPost. "He's also very chatty and will even give kisses when you ask him for them. He gets along well with other pets and even grooms them."
Although Dougie has a forever home, you can still learn about all the other pets up for adoption at the Animal Refuge League of Greater Portland on the group's website here.
This story has been updated with the news that Dougie was adopted.
Before You Go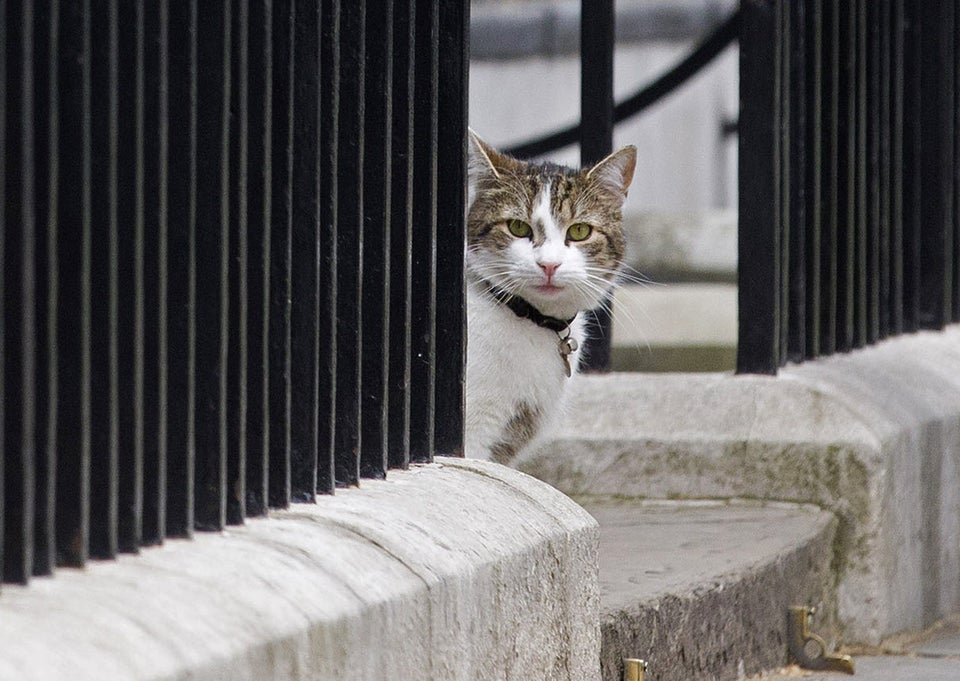 Cats, Cats, Cats!
Popular in the Community