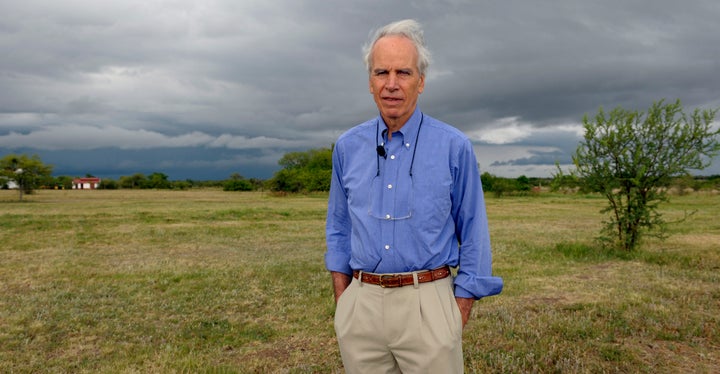 Douglas Tompkins, famed environmentalist and co-founder of The North Face, died on Tuesday after a kayaking accident in the Patagonia region of southern Chile. He was 72.
Chilean officials told The Associated Press that Tompkins had been boating with five other foreigners on General Carrera Lake when strong waves caused the group's kayaks to capsize. Three members of the group were reportedly rescued by a military patrol boat while a helicopter lifted out the other three.
Before the rescue, Tompkins spent a "considerable amount of time in waters under 4 degrees Celsius," or under 40 degrees Fahrenheit, The New York Times reported, citing a local news story. Suffering from severe hypothermia, Tompkins was flown to Coyhaique Regional Hospital, where he later died in the intensive care unit.
No one else was seriously injured in the accident.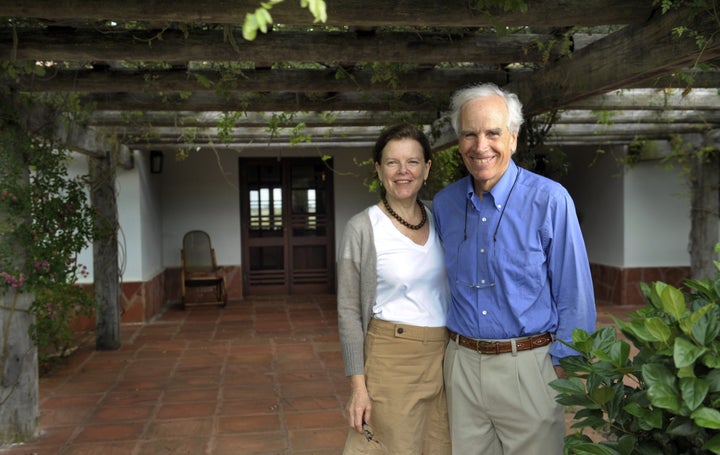 Tompkins co-founded The North Face in 1964 to make and sell outdoor equipment, according to his conservation website. Four years later, he started the Esprit clothing company with his first wife, Susie Tompkins Buell. With Tompkins at the helm, Esprit ballooned in popularity, eventually reaching $1 billion in sales. All the while, however, Tompkins was becoming increasingly disenchanted with the corporate world.
After retiring in 1989, Tompkins moved to South America and turned his attention to environmental activism. He founded the Tompkins Conservation with his second wife, Kristine -- herself a former chief executive of the outdoor clothing company Patagonia -- and poured hundreds of millions of dollars into conservation projects. As The New York Times noted, this included buying more than 740,000 acres of land in Chile and turning most of it into Pumalín Park, a nature sanctuary. The husband and wife team also donated land to create coastal national parks in Chile and Argentina.
In a report last year, The Atlantic attempted to explain the enormity of the couple's conservation efforts: "They have purchased enough land in Chile and Argentina to equal an area the size of nearly two Rhode Islands, and they plan to donate these ice-coated peaks, red-rock canyons and coastal volcanoes to the respective governments in the form of national parks. They have protected more land than any other private individuals in history."
"I've never ever tried to make life easy for myself," Tompkins told The Guardian in a 2009 interview. "Land use is highly political here, more than most places: If we wanted to retire in peace we wouldn't be here. These parks are our life's work, not the clothing chains we created, selling people clothes they don't need. We are the ones who keep putting obstacles in our own way by buying more land. I'm a troublemaker and I'm proud of it. We know what to expect -- more confrontation, more outrage, more mistrust."
Tompkins, who grew up in Millbrook, New York, is survived by his wife, Kristine, and his two children, Summer Walker and Quincey Imhoff.
"We are all deeply saddened by the news of Doug Tompkins' passing. Doug was special to many of us," the company wrote. "He was a passionate advocate for the environment, and his legacy of conservation is one that we hope to help continue in the work we do every day. He most recently visited our headquarters in Alameda, CA in 2013 and again inspired us to live a life of outdoor exploration. He will be missed."
Notable People We've Lost In 2015
Related
Popular in the Community