This provision shocked and outraged people across the social media sphere, prompting many to demand an explanation for the bill.
Heeding their call, a Canadian doula wrote a viral Facebook post to show why the nearly $40 charge may not be as unreasonable as it seems.
Referring to the viral story, doula Meaghan Grant wrote, "Doulas, activists, advocates, and regular people are up in arms. How DARE the hospital charge someone to hold their baby! That's ludicrous, right!?!"
Grant gave a simple answer to that question: No, it's not.
"During a caesarean, many people become shaky, nauseous, uncomfortable, even faint," she explained. "These are normal physiological reactions. In order to facilitate skin to skin in the OR, and extra nurse needs to be available to assist."
She added, "And before people scream that 'there's a nurse for the baby,' there is, but that nurse has other responsibilities in the OR. They aren't either holding the baby or twiddling their thumbs. So yes, an extra nurse is needed."
Grant sits on an advisory committee for a Toronto hospital called Sunnybrook. "Nurses are the LARGEST budget item," she explained. "They don't appear out of nowhere and they don't grow on hospital bulletin boards. Their time and their presence are valuable and should be valued."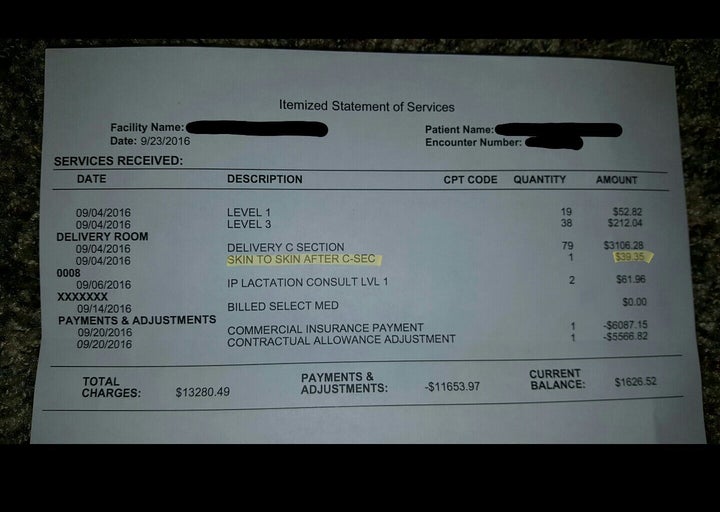 Instead of "screaming about the big, bad, awful hospital system," Grant urged people to acknowledge the need for concessions and instead focus on the fact that the hospital offers skin-to-skin to C-section moms in the OR. "That's amazing! We should be celebrating that!" she wrote.
Grant's response to the bill was consistent with what a representative for the hospital told The Huffington Post ― that the provision is to ensure the health and safety of the mother and child. "In the case of a C-section, where the bedside caregiver is occupied caring for the mother during surgery, an additional nurse is brought into the OR to allow the infant to remain in the OR suite with the mother," the representative explained.
Grant's post was shared over 500 times and prompted many discussions in the comment thread about the Canadian and American health care systems. The doula explained that Canadian hospitals also charge for an additional care provider in the instance of skin-to-skin contact after a C-section birth, but because of Canada's universal health care system, patients don't necessarily see the itemized list of charges.
Many parents also commented to thank Grant for her explanation and share their own post-birth billing experiences. Agreeing with the doula's assessment, one commenter wrote, "It's amazing a hospital is making concessions to accommodate skin to skin in the OR!"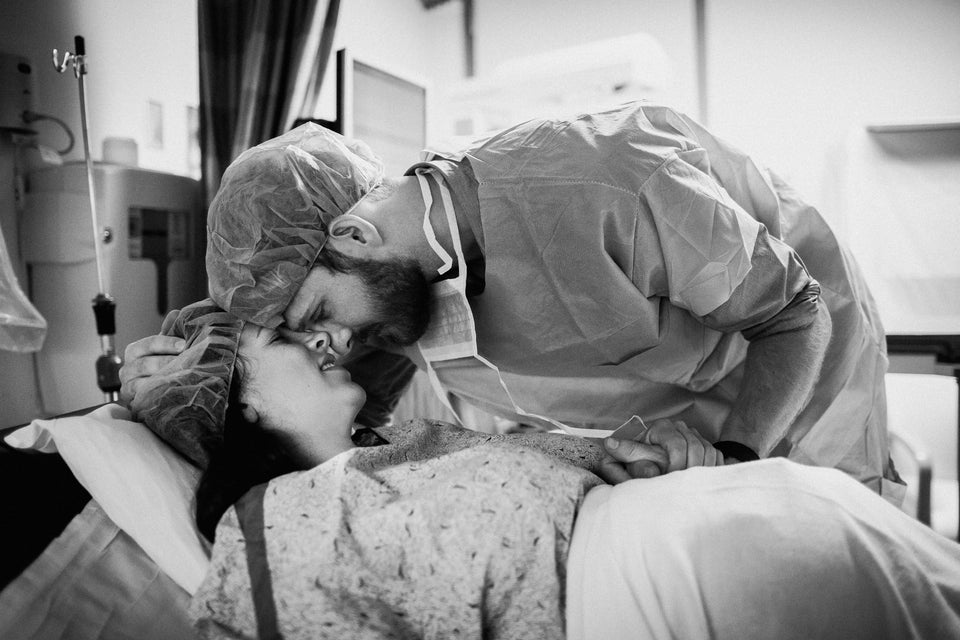 Photos That Celebrate The Beauty Of C-Section Birth