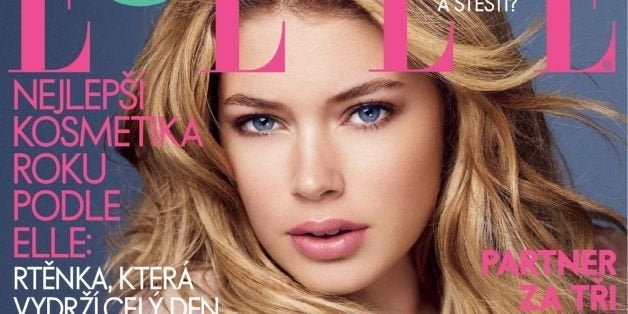 Victoria's Secret models swear by yoga, green juice and lifestyles so beautifully healthy they can be documented on Instagram daily. But living up to the model standard often seems next to impossible -- and one lingerie runway walker is here to tell us that it is.
Despite her healthy-eating messages, Kroes is aware of the extra pressure Instagram puts on young women. "I feel I'm such a big part of that insecurity that some girls might have because of my job, that girls think they have to be that picture. And even boys, they think that that picture exists and it's so frustrating because I don't look like that picture -- I wake up not looking like that picture." Occasionally, she will post a picture of herself on a beach without make-up, but she says that people want the fantasy.
And living up to that fantasy isn't easy. As Doutzen once put it to Stuff magazine, "Sometimes it's a struggle to keep up with my own photos, where the lighting is perfect, the makeup is done and the images have been retouched. That's not what I see when I look in the mirror!"
It's a message we've heard from models before -- as Cindy Crawford often says, "Even I don't wake up looking like Cindy Crawford!" -- but one that gets lost between the glossy advertisements, shiny magazine covers and retouched photos.
And the fantasy image isn't all Photoshop. Revealing her pre-show diet for the famed Victoria's Secret Fashion Show, Doutzen admits that the expectation of a perfectly fit figure extends to the runway, where there is no airbrushing at all: "For the show, there is no retouching," she tells the Telegraph, "We can't escape from the truth. There are millions of people watching -- and even people watching live -- so it's really important to work out a lot, which I do, and I definitely change my diet."
That includes no alcohol a month before the show and no sugar (although she will allow herself some carbs). And even then, Doutzen, whose "bikini body" is idolized the world over, isn't a sample size.
"I'm not a sample size at all," she says. "At some shows I know they have been using very young girls who have not gone into the change of the body yet -- no hips, no boobs. I'm 28 and I've had a baby. I have a woman's body, and once in a while you run into the fact that things are not fitting the way they should be."
But that's just it -- the items should not have to fit that way. Models like Doutzen have to live up to a physical expectation that is incredibly small. "[The standard size for runway models] is a two now, but that would have been a size 00 years ago," Tim Gunn has said.
We bet Doutzen would agree. Think enough voices can eventually force some change?
We love models who get real about food: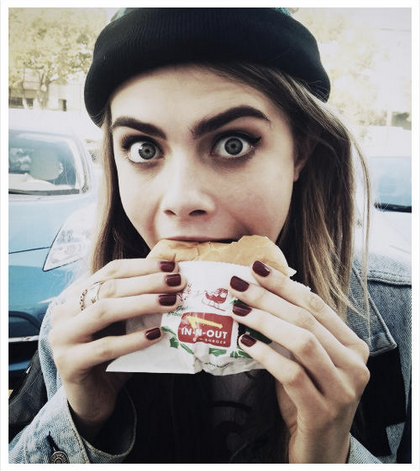 Models And Food
Related