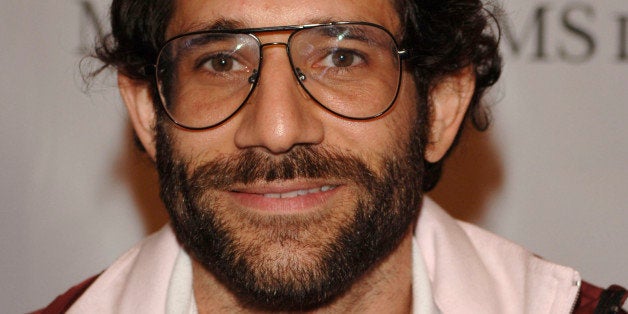 A slew of explicit emails and text messages American Apparel founder and ex-CEO Dov Charney allegedly sent to employees were revealed in court documents the company filed Friday.
In a separate lawsuit filed in May against Standard General, the hedge fund that controls the American Apparel board, Charney alleges that the board of directors long conspired to "wrest control of the company" from him, Forbes reported last month.
The anti-SLAPP motion is intended to prove Charney's claims have no merit.
Charney's attorney, Keith Fink, told The Huffington Post that American Apparel has invaded Charney's personal life in an attempt to shame and discredit him.
"They went through years and years of private text messages from his personal telephone between himself and his friends, some of which involved amorous conversations that were consensual and welcome in nature," Fink said.
"They now are using purely private and welcome conversations to shame Mr. Charney publicly and distort the messages as if they were inappropriate," he said.
As part of the motion, Brown issued a declaration -- published in full by BuzzFeed -- detailing some of the findings of the company's investigation of Charney. Those findings include a sampling of "illicit email and text messages" Charney allegedly sent to employees while still with American Apparel:
Some examples of the many illicit email and text messages sent by Mr. Charney to employees included in the evidence reviewed by the Suitability Committee include the following:

(a) "Your ass in that photo is the perfect cum target!"
(b) "Jack off fun for a bad daddy"
(c) "Daddy is so excited to play with the most little tiny blonde cum kitten in the whole school"
(d) "Should I unload my cock now??? Like a filthy pig?"
(e) "The feeling of your spit dripping down my ass crack would drive me crazy"
(f) "I fucking need a phone fuck"
(g) "I am jerking my dick for you and telling you how awful and disgusting I am"
(h) "I like the idea of pulling your hair and fucking the shit out of you as I ride your body like you were a perfect blond pony"
(i) "I want baby girl drooooool all over my cock"
Brown's statement also says investigators found videos and photos of Charney engaged in sexual activity with "numerous" American Apparel models and employees, "which for some incredible reason had been saved by Mr. Charney to the Company's network served by him with the use of his Company computer."
She also notes Charney admitted to "encouraging" employee Kyung Chung to create blogs "impersonating" four women who had filed sexual assault or harassment cases against him, with the purpose of discrediting the women making the claims. Kyung Chung was accused of taking photos of models who were being forced to pose nude, according to Reuters.
One of the women impersonated was Irene Morales, a former employee who accused Charney in 2011 of imprisoning her in his apartment and keeping her as a "sex slave." Morales' harassment claim was thrown out, but she received more than $1 million from the company after a ruling said the blog had defamed her. However, last year, the New York Post, citing anonymous sources, reported that Morales herself was ordered to pay $800,000 in damages to American Apparel because she had violated a confidentiality agreement by appearing on NBC's "Today" to talk about the case.
Another woman impersonated online also received a settlement of more than $1 million, while two others received an undisclosed amount, according to Brown's statement.
Fink said Charney never encouraged Chung to write the blogs and never saw them before they were published. Fink also said Chung was granted approval from American Apparel lawyers before posting them.
Brown's declaration goes on to detail a variety of accusations of verbal, physical and sexual abuse, including allegations that Charney referred to a group of employees "Filipino pigs," mimed shooting a female employee in the head, and called a male employee a "wannabe Jew" and a "fag" before choking him and trying to rub dirt on his face.
Fink maintains that many of the allegations in Brown's statement are "completely false," and that American Apparel is "desperately trying to distort public attention to the fact that Mr. Charney's firing was illegal." He said Charney's "rights as a shareholder of the company were disenfranchised."
Charney and his legal team filed another defamation suit on Friday, after the anti-SLAPP motion was filed.
"Friday's complaint is yet another example of the habitual nuisance lawsuits that Dov Charney and his lawyer continue to file, and which we continue to defeat (as has been reflected by the recent rulings and stipulations in our favor)," American Apparel told HuffPost in an email.
American Apparel declined to comment on the content of Brown's statement.
Contact The Author
Related
Popular in the Community