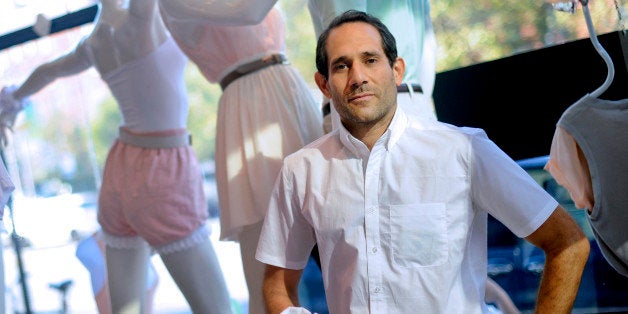 What's a guy have to do to get fired by American Apparel?
Over the summer, some members of the board of directors at American Apparel gave founder Dov Charney an ultimatum: Resign or we'll fire you.
The 45-year-old porn-loving executive stood accused of sexually harassing employees, misusing company funds for personal use and allowing nude photos of a former staffer to be posted online. Meanwhile, the company he founded in 1991 was hemorrhaging cash, having amassed nearly $300 million in losses since 2010.
Yet Charney still works for American Apparel.
He has stepped into the vague position of "strategic consultant" and is reportedly visiting stores and doling out instructions to employees, according to a Tuesday report from Bloomberg News. Now, the company's board is considering keeping Charney around longer, albeit not as CEO, Bloomberg reported.
American Apparel declined to comment on Charney's future.
Charney's quest to regain control of the company he founded may yet succeed. After his removal, Charney lawyered up and vowed to fight back against the American Apparel board. A public feud followed. Charney turned to hedge fund Standard General for help, giving it control over his 43 percent stake. The firm pumped $25 million into American Apparel and pushed for changes.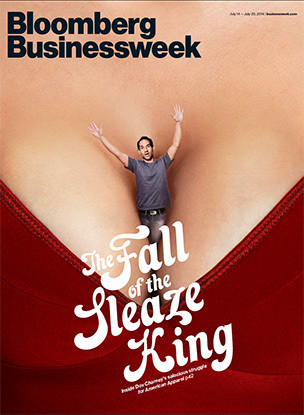 Businessweek's July 17 cover
Now a band of Charney's allies sits at the top of American Apparel. Many of Charney's deputies remain in powerful executive positions. Interim chief John Luttrell, who according to Bloomberg had quibbles with Charney, was replaced by consultant Scott Brubaker. Only two of the seven-person board that booted Charney survived, and one of Charney's childhood friends was recently added as an eighth board member.
When Charney was ousted, the atmosphere was quite different. American Apparel's board appeared to condemn Charney in a scathing letter published by BuzzFeed in June. They accused him of "willful misconduct" and said that he "continuously failed to substantially perform" his job duties. The cover of Bloomberg Businessweek declared "The Fall of the Sleaze King."
Critics called out American Apparel for taking so long to get rid of Charney, who has a longstanding reputation of being, as The Daily Beast put it, "sexually charged." The former CEO has settled several sexual harassment lawsuits. In 2004, he famously masturbated in front of a reporter. And in June, a video leaked apparently showing Charney dancing naked in front of women, who Gawker reported were his employees.
"It's time to separate the individual from the company," Antony Karabus, CEO of Hilco Retail Consulting, told The Huffington Post at the time.
There's been no such separation.
While all this jostling has gone on behind the scenes, little else has changed at American Apparel. The business, which has struggled in recent years, posted a $16.2 million loss last quarter. Sales remain flat, and the brand still features near-pornographic ads of young women.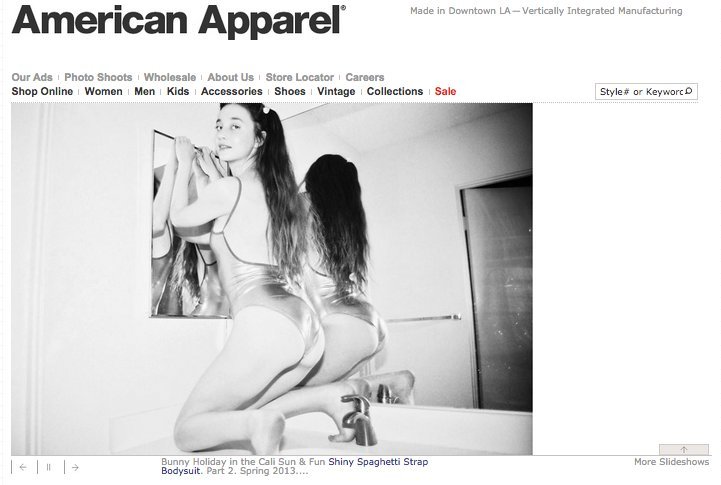 This is American Apparel's current website. It's as raunchy as ever.

Popular in the Community