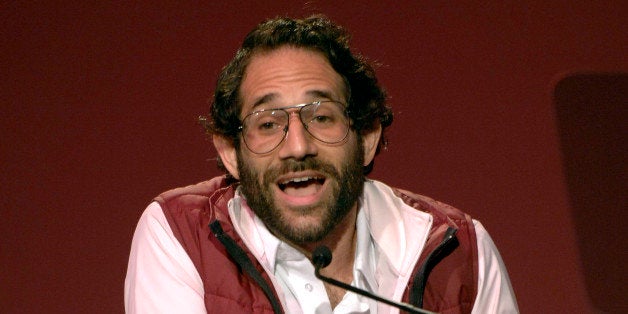 Ousted American Apparel chief executive Dov Charney is not going down without a fight.
A filing with the Securities and Exchange Commission on Monday said that Charney plans to dispute the board's decision to fire him, and that the executive has support from some shareholders to regain his spot at the helm of American Apparel.
In a termination letter published by BuzzFeed on Sunday, the board cited violations of the company's sexual harassment policies and the misuse of corporate funds as additional reasons for Charney's dismissal. The executive has faced numerous lawsuits from former employees accusing him of harassment, and he has a longstanding reputation for salacious behavior.
Charney wholeheartedly disagrees with the board's assessment.
"Mr. Charney believes that such termination is without merit and intends to contest it vigorously," Monday's filing says.
In a letter sent June 19, Charney's attorney Patricia Glaser gave the board until Monday to meet with the ousted CEO to talk about his reinstatement. If Charney is not allowed back at the helm of the casual clothing retailer he founded, he will pursue legal action, Glaser warned.
With a 27.2 percent stake in American Apparel, Charney has essentially adopted the role of an activist investor. He plans to get involved in "matters related to governance and board composition, management, operations, business, assets, capitalization, financial condition, strategic plans and the future [of American Apparel]," according to the SEC filing.
American Apparel has brought on investment firm Peter J. Solomon for aid while it deals with the boardroom battle. John Luttrell, the interim CEO of American Apparel, said in a release that the move was needed to "ensure that we have adequate access to capital in the future at a reasonable cost."
"We believe the hiring of a financial and strategic advisor at this important juncture is in the best interest of our stockholders," said Luttrell.

Calling all HuffPost superfans!
Sign up for membership to become a founding member and help shape HuffPost's next chapter