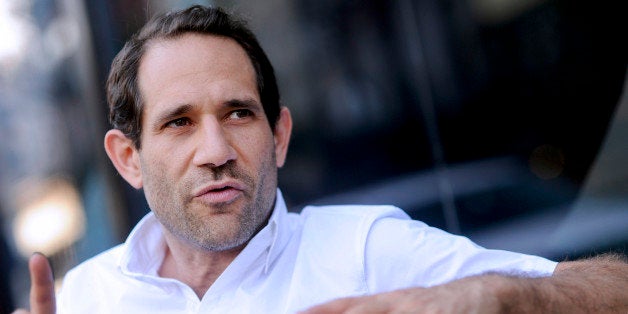 American Apparel has finally fired Dov Charney, its controversial founder and former chief executive.
Paula Schneider, a retail industry veteran who has held posts at Warnaco, Gores Group and BCBG Max Azria, will take over as CEO, replacing interim chief Scott Brubaker.
Schneider joins the fashion brand at a tough time. The teen retailer, known for its risque advertisements and made-in-America clothes, has been dealing with sagging sales and nearly $300 million in losses since 2010.
Charney had been suspended as president and CEO of American Apparel since June 18, pending an internal investigation of alleged misconduct. He stood accused of using company funds for his own personal use, sexual harassment of staffers and allowing nude photos of a former employee to be posted online. He'd been serving under the vague title of "strategic consultant," and was spotted in October barking instructions to employees.
Following the investigation, which was conducted by a consulting firm, a special committee of the board of directors determined that "it would not be appropriate for Mr. Charney to be reinstated as CEO or an officer or employee."
Perhaps his most infamous stunt occurred in 2004, when he masturbated in front of a reporter. After his suspension, Bloomberg Businessweek declared "The Fall of the Sleaze King" on its cover.
American Apparel's board seems happy to move forward.
"We're pleased that what we set out to do last spring – namely, to ensure that American Apparel had the right leadership – has been accomplished," Allan Mayer, American Apparel's co-chairman, said in a release. "We are confident that Paula Schneider has the skills and background to lead the company to long-term success."
American Apparel declined to provide more details on the results of the internal investigation, beyond what was mentioned in the release.
Popular in the Community