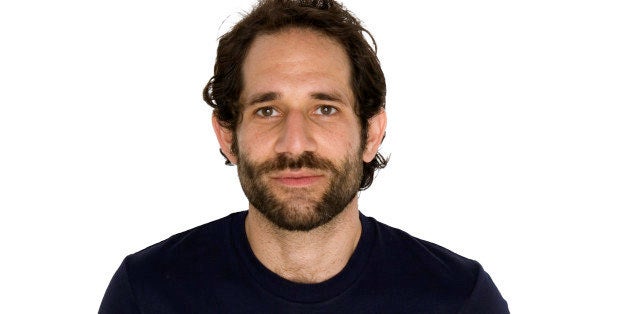 But Charney easily could have been fired many times for a more obvious reason: Quite simply, his company has performed terribly under his leadership in recent years.
"As a CEO he failed on the most basic of levels," said Brian Sozzi, chief equities analyst at Belus Capital Advisors. He called the board's lack of action until now a "great mystery."
American Apparel's business has struggled for years. The company hasn't posted an annual profit since 2009 and has racked up $270 million in losses since the beginning of 2010. The clothing chain was brought to the brink earlier this year when it faced a debt payment and didn't have enough cash on hand to pay. Charney found an investor just in time.
Supply-chain problems have plagued the retailer, which makes its assortment of casual clothes in the United States. A federal investigation in 2009 found that thousands of employees at an American Apparel factory complex in downtown Los Angeles had problems with their status as legal workers. The company was forced to fire about 1,800 immigrant workers, nearly a third of its workforce. Then in 2012, the opening of a new distribution center proved disastrous, costing the retailer millions and leaving it short on cash.
Some of Charney's broader strategic decisions haven't worked either. In 2010, excessive expansion nearly bankrupted the retailer. More recently, sales withered as American Apparel tried to weather the assault from rapidly expanding fast-fashion monoliths Zara, H&M and Forever 21, which bring styles from the runway to store shelves in weeks.
Shares of the company's stock have dropped below $1 this year after trading as high as $15 per share in 2007.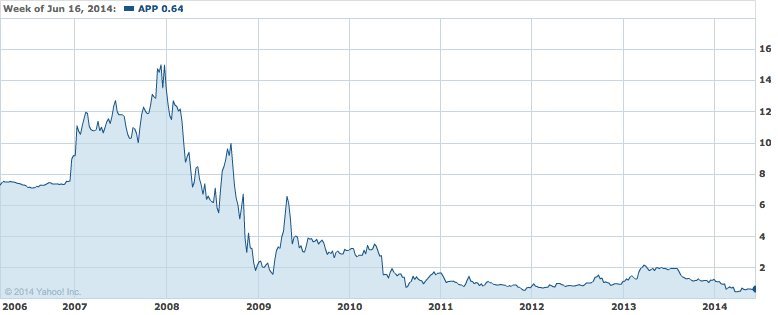 Retailers have fired CEOs for less, Brean Capital analyst Eric Beder told HuffPost. The fact that the board didn't show Charney the door in 2013 or before makes it more likely this decision isn't related to company performance, he noted. And lately, American Apparel has improved.
Antony Karabus, CEO of Hilco Retail Consulting, said Charney received so many lifelines over the past few years, even as the mistakes piled up around him, because he was American Apparel's well-known figurehead. But now, as the business becomes more complex and competition ramps up, the retailer needs a more experienced, professional executive at its helm.
"It's time to separate the individual from the company," said Karabus.
The board has suspended Charney and moved to fire him after a 30-day waiting period, as required by his contract. Chief Financial Officer John Luttrell, a veteran of retailers Old Navy, Wet Seal and Cost Plus, has been named interim CEO while the company searches for a full-time replacement.
"We take no joy in this, but the board felt it was the right thing to do," Allan Mayer, the company's newly appointed co-chairman, said in a statement.
A spokesman for Sitrick & Co., an external firm to which American Apparel's public relations department referred questions, declined to comment beyond the press release. Attempts to reach Charney by phone were not successful.
Johannes Minho Roth, whose investment firm owns a stake of about 13 percent in American Apparel, speculated to Bloomberg that the company may be planning for a sale.
Whatever the case, Charney hasn't quite yet been defeated. The L.A. Times reported that the embattled executive is determined to fight to the very end to regain control of the company.
Related
Popular in the Community