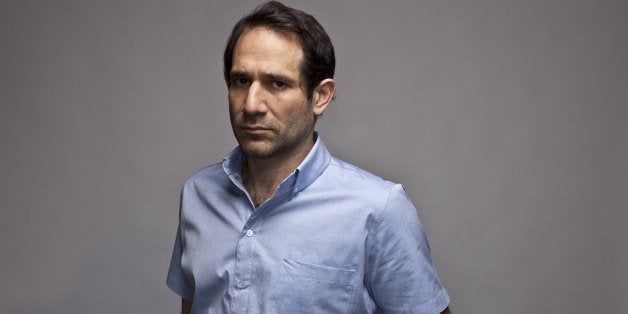 American Apparel's ousted chief executive is low on funds, following a six-month battle to regain control of the clothing company he founded.
Dov Charney, who was suspended as CEO in June and officially terminated last week, is down to his last $100,000 and is living in New York City at a friend's home, Bloomberg anchor Trish Regan said he told her in an off-air chat last week.
A person with knowledge of Charney's finances told The Huffington Post that he didn't squander money on extravagances like helicopters or private jets. Rather, Charney has been paying back debts to family members who once invested in American Apparel, the person said.
As CEO of American Apparel, Charney's base salary was $832,000 last year, according to filings with the Securities and Exchange Commission, and he's still the company's largest shareholder. However, Charney doesn't have control of his 43 percent stake because of an agreement with hedge fund Standard General, which lent him the money to buy much of the shares earlier this year. Charney needs to get its approval to do virtually anything with his stake, making the fund a major power broker within American Apparel.
Charney blamed Standard General for his woes, according to Bloomberg. He turned to the firm for help when he was ousted as CEO by the board of directors.
"I gave them my entire life's work and they agreed to put me back in," he told Bloomberg. "But instead they used this investigation to fire me. They betrayed me. I gave them my heart."
Standard General disagrees.
"We supported the independent, third-party and very thorough investigation into the allegations against Mr. Charney, and respect the Board of Directors' decision to terminate him based on the results of that investigation," a spokesperson for Standard General said in a statement.
Charney was fired after a third-party investigation into accusations from the company's board that he sexually harassed employees, misused company funds and violated his fiduciary duty. He has maintained his innocence.
Last week, American Apparel announced that Paula Schneider, a veteran of Warnaco and BCBG Max Azria, is taking over as CEO, replacing interim chief Scott Brubaker. American Apparel declined to comment on Charney's situation.
Despite everything that's happened, Charney plans to keep fighting, and is "suing everyone" with what little funds he has left, according to the Bloomberg report.
"I gave them my shares so that I could come back and run this company," he told Bloomberg. "I bet the farm … They robbed me."
Calling all HuffPost superfans!
Sign up for membership to become a founding member and help shape HuffPost's next chapter