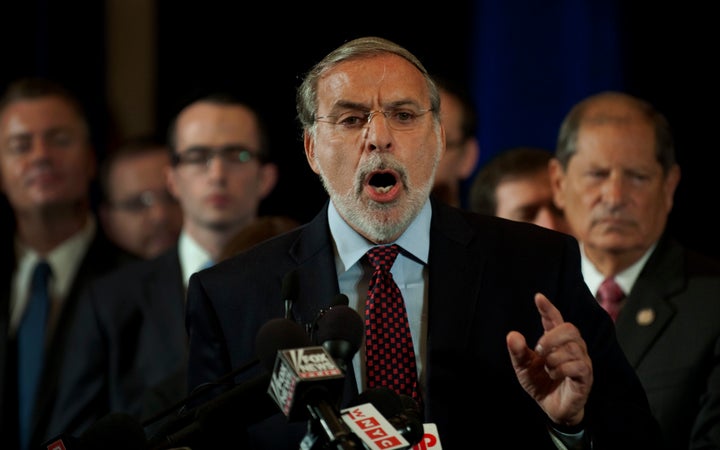 NEW YORK ― Dozens of activists, including some city lawmakers, gathered Monday outside City Hall in Manhattan to show support for Linda Sarsour, the Muslim activist and Palestinian-American best known as an organizer of the massive Women's March on Washington.
The activists said Sarsour is the victim of a slanderous and Islamophobic smear campaign that started late last month, when the New York Daily News published a vicious op-ed by Democratic New York state assemblyman Dov Hikind.
Hikind, who called on the City University of New York to rescind its invitation for Sarsour to deliver the commencement speech at its School of Public Health, argued that Sarsour is anti-Semitic, as well as an "apologist for terror" who has "no lack of affection for dead Jews."
Sarsour's supporters, many of whom are Jewish, refuted these claims in the strongest terms, accusing Hikind of conflating Sarsour's criticism of Israel with anti-Semitism. They pointed to her interfaith work in the Jewish community and her long history of condemning terrorism.
Watch city council member Brad Lander, who is Jewish, defend Sarsour at Monday's rally:
Hikind's piece marked the beginning of a full-throated crusade against Sarsour, which was soon joined by members of Congress, conservative pundits and anti-Muslim hate sites. This has precipitated an online harassment campaign directed at Sarsour, who showed HuffPost multiple death threats she has received in recent weeks.
Meanwhile, Hikind is promoting a video in which he points to evidence he says proves Sarsour is a terror sympathizer. And on May 1, he tweeted: "Social justice activist or terrorist advocate? @lsarsour has some questions to answer."
But if there's anyone who has questions to answer regarding terrorism, it's Hikind.
The powerful, taxpayer-paid elected official ― who has represented Brooklyn's Borough Park and its large Orthodox population in the state assembly since 1982 ― spent years as a leader of an actual terror group.
Starting in the early 1970s, Hikind was a high-ranking member of the Jewish Defense League, a group described in a 2001 FBI report as a "right-wing terrorist group" and a "violent extremist Jewish organization."
The JDL has been responsible for a slew of bombings, shootings, assaults, break-ins, threats and acts of vandalism since its founding in 1968, including when Hikind was a member.
Because there has been little public accounting of Hikind's role in the organization, HuffPost sent the assemblyman a detailed list of questions this week about his relationship to the JDL. In response, Hikind gave HuffPost an exclusive statement ― a full copy of which can be read at the bottom of this article ― in which he states that he "couldn't recall with greater fondness" his time with the group.
"Over 43 years ago, I was very proud to be part of the Jewish Defense League," Hikind wrote.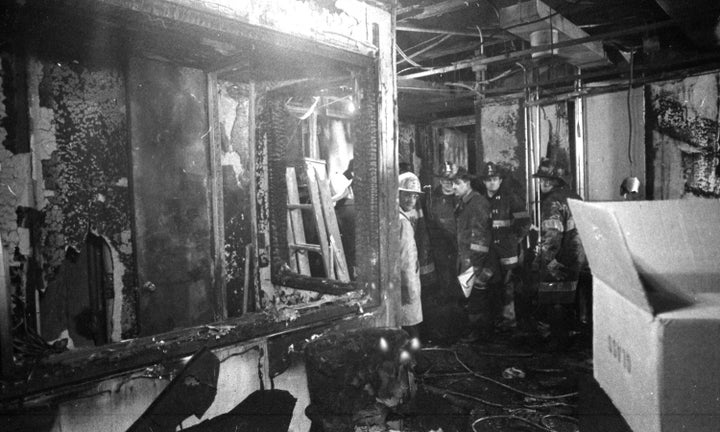 Although Hikind claims his role in the JDL was "non-violent," his statement did not address specific HuffPost questions regarding whether he once called for the assassination of pro-Palestinian Arab-Americans; whether he was a close friend of a man convicted of carrying out 20 bombings in New York and Washington, D.C.; or regarding why the FBI suspected him in plotting six bombings of Arab targets across the U.S.
He did not answer a question regarding whether he had knowledge of, or involvement in, other JDL plots that involved violence or were otherwise illegal. He also did not deny that in 1976 he tossed a smoke bomb into the Ugandan mission at the United Nations in New York, saying in his statement that he did a "few pranks" at the Ugandan mission, "for which I was never charged."
JDL's founder, Rabbi Meir Kahane, "consistently preached a radical form of Jewish nationalism which reflected racism, violence and political extremism," according to the Anti-Defamation League, a prominent Jewish organization that fights anti-Semitism.
Kahane publicly called Arabs "dogs" and was once part of a crowd in Israel that chanted "Kill the Arabs!" and attempted to lynch two Arab passersby. He called for the ethnic cleansing of Arabs from Israel and the occupied territories and was convicted in the U.S. for making a bomb. He also formed the Kach political party in Israel, which was later deemed a violent terrorist organization by both Israel and the U.S.
Hikind speaks admiringly of Kahane in his statement. He said he was "no longer involved" with Kahane when the rabbi moved to Israel in the early 1970s, but noted that "the truth is I continued to watch and admire Rabbi Kahane from afar."
"Did I agree with him on everything?" Hikind said. "Alas, I don't even agree with my own wife Shani on everything. Almost everything."
Four days after the Daily News published Hikind's op-ed, the paper published another by Dr. Barat Ellman and Ellen Lippman, two rabbis who defended Sarsour against all of the assemblyman's allegations. They wrote that Hikind's "sloppy attempt to demonize her reeks of anti-Muslim bias."
Hikind addressed the two rabbis toward the end of his statement to HuffPost, appearing to take umbrage that "two women rabbis" challenged him.
"How would Rabbi Kahane respond today hearing that two women rabbis attempted to kosher someone as transparently dangerous and anti-Semitic as Linda Sarsour? 'I warned you!'" he wrote.
You can read Hikind's full statement to HuffPost below.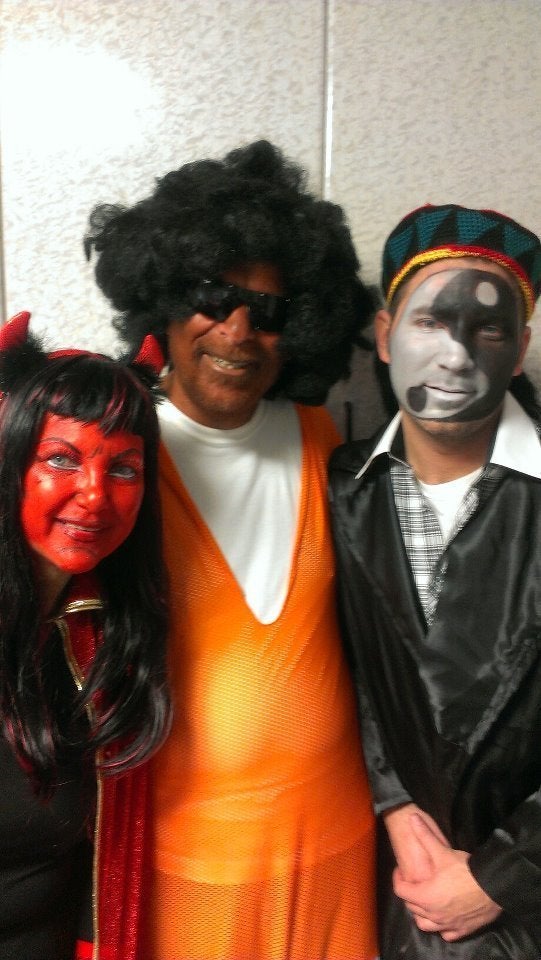 Confessions of a Non-Violent Jewish Activist

by Dov Hikind

My recent objections to terrorist propagandist Linda Sarsour and her glorification of radical Islamic fanatics has caused some of her supporters to respond with the knee-jerked cry of, "Kill the messenger!" One can only hope their plea is figurative. Regardless, they've called into question, and asked reporters to delve into, my own personal history. The Huffington Post has asked me for a statement regarding a time of my life that, to be quite frank, I couldn't recall with greater fondness.

Over 43 years ago, I was very proud to be part of the Jewish Defense League. Founded by Rabbi Meir Kahane of Brooklyn, the JDL's early exploits received a fair amount of attention. After all, the notion of Jews standing up for themselves was still rather novel to some who preferred when Jews didn't. I came late to the organization but was gratified to work on behalf of Soviet Jewry, Syrian Jewry, fighting anti-Semitism and helping the Jewish poor. These were the days of the Civil Rights movement and people everywhere were awakening to the necessity of getting involved.

During those years I was arrested on numerous occasions at the Soviet mission for chaining myself to their fence. We were bringing attention to urgent matters and demanding change through non-violent protest.

When Rabbi Kahane decided to emigrate to Israel, I was no longer involved with his work. I remained in Brooklyn and had work of my own. Some people have suggested that I was Rabbi Kahane's right-hand man. If so, then I resent having not even been mentioned in his best seller, The Story of the Jewish Defense League.

The truth is I continued to watch and admire Rabbi Kahane from afar. Did I agree with him on everything? Alas, I don't even agree with my own wife Shani on everything. Almost everything.

Looking back on my JDL days, I'm proud of what we accomplished. Countless Russians Jews are no longer trapped behind the Iron Curtain. Natan Sharansky, the celebrated refusenik who became a prominent leader in Israel, notes how vital our civil rights protests were on behalf of trapped and mistreated Russian Jews.

Another time attention was vital was when Ugandan leader Idi Amin had Israelis kidnapped and held hostage. Israel was successful in rescuing everyone except Dora Bloch, a 78-year-old grandmother who had been hospitalized. When Dora went missing, we needed to bring attention to her plight even if it meant bedeviling the people at the Ugandan mission with a few pranks… for which I was never charged. The story grows in the re-telling (especially by my detractors), but when I recall how Dora was finally found after being burnt to death, one can hardly blame me for trying to free her.

After Rabbi Kahane was assassinated, murdered by one of the terrorists who would attempt to blow up the World Trade Center, I was invited to speak at his funeral. It was a very sad day. Everyone who knew Rabbi Kahane recognized that he was one of the most dedicated individuals when it came to standing up for his people. He was certainly the one man most responsible for helping to free Soviet Jews.

How would Rabbi Kahane respond today hearing that two women rabbis attempted to kosher someone as transparently dangerous and anti-Semitic as Linda Sarsour?

"I warned you!"
America does not do a good job of tracking incidents of hate and bias. We need your help to create a database of such incidents across the country, so we all know what's going on. Tell us your story.
Sign up for the HuffPost Must Reads newsletter. Each Sunday, we will bring you the best original reporting, long form writing and breaking news from The Huffington Post and around the web, plus behind-the-scenes looks at how it's all made. Click here to sign up!
Before You Go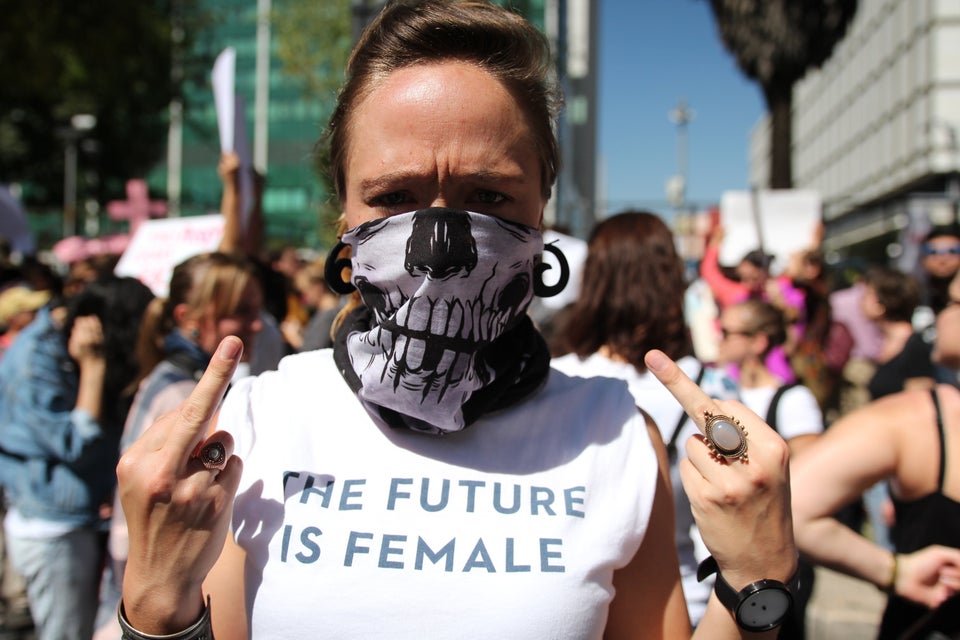 38 Stunning Photos From Women's Marches Around The World
Popular in the Community