By: Marie Elizabeth Oliver, Managing Editor, PowerToFly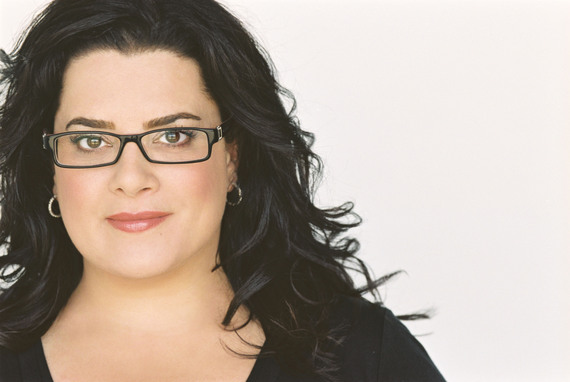 The it-girls of fashion week may answer to Karlie, Cara, and Kendall, but New York designer Carrie Hammer has just put a new crop of models on the radar. Her collection of black and white graphic pieces paraded down the Mercedes-Benz runway Thursday worn by role models ranging from media powerhouses to Olympic gold medalists.
Social entrepreneur Jess Weiner -- the woman behind Dove's women empowerment campaigns -- is one of Hammer's models this fall. "What is so amazing about Jess is that when she has a dream she goes after it with total resolve and lets no obstacles stand in her way," says Carrie. "She has a vision that is so much larger than just her -- she truly wants to change the world for the better and for women."
Jess talked to PowerToFly about what it was like to be chosen to walk the NYFW runway, how she instills confidence in others, and what role she thinks fashion should play in women's lives.
How did it feel to be chosen to walk in Carrie Hammer's show?
It was equal parts dreamy and powerful. I've spent 20 years as a social entrepreneur and a confidence expert talking to women and girls about the need for expanding our canon of role models. Carrie Hammer had the vision to co-opt the traditional fashion show. She opened it up and democratized it to include women who should be celebrated for a variety of reasons - not just for their looks. I feel honored to be celebrated for the full package.
What was the design process like?
It was a very empowering design process because I was able to share the kinds of clothes that feel right on my body in my professional life. Carrie's design implemented all of those preferences. And the fun part is that no matter what I physically looked like when I walked the runway, I know that the emphasis of the show is on more than just how I look. It's about what I have accomplished and what I plan to do going forward.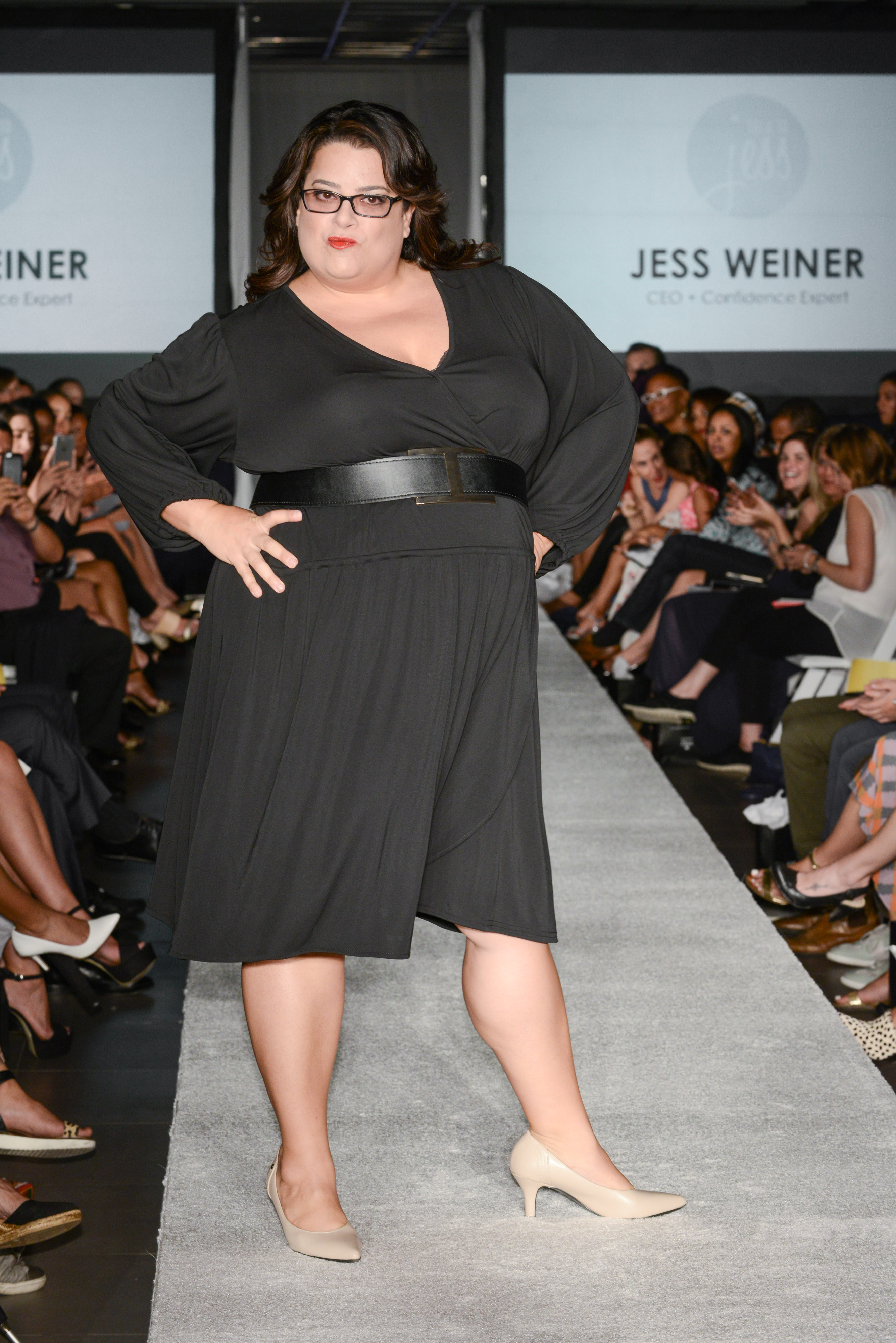 What role does fashion play in your life? What role do you think it should play in women's lives?
I've been a closet fashionista since I was five when I was obsessed with being a cowgirl. I knew what I liked, what felt good on me, and what I wanted to wear. To me that's what fashion is all about -- self expression. Culturally the fashion industry has had an incredible impact on the way women see their own beauty and worthiness, which can have a damaging impact because the images can be myopic, and not representative of women everywhere. However, something like Carrie's show creates an opportunity to use fashion to honor what's special about you. I like putting outfits together -- I love the way I can express a vibe I want to give off for the day. It's a costume, and I love the freedom and the flexibility of being able to do that. I'm not forcing myself to fit somebody else's mold. I gave that up a long time ago.
What's the most embarrassing fashion disaster you've ever experienced?
When I moved to LA about 15 years ago I was brand new to the Hollywood scene, and I was invited to a big party at a hotel for someone in the music industry. I felt like I could go pretty casual because it was California and people say, "Yeah, everyone wears jeans to everything." So I showed up wearing jeans and a sparkly top, and it was a much fancier event than I had anticipated. I was really conscious of how underdressed I was -- I think I'd even worn flipflops!
How did women's self esteem become your passion and your life's work?
I've been interested in confidence since I was a young girl. I suffered with body image issues and self doubt, and it inspired me to start a conversation and a community where we could make some changes. I became a global ambassador for the Dove self esteem project 10 years ago. My role with them has been nothing short of amazing. I have been able to travel the world and give workshops to women about self confidence. I helped write the curriculum that's used in our school programs. Now my consulting business works with brands and businesses, most of them Fortune 500 companies, to help them understand the things that are impacting women and girls. We help them translate those trends into better products, better campaigns, better marketing outreach, so that they are helping to empower women instead of repeating damaging stereotypes. We create change from the inside out.
What advice do you give those brands?
Anytime we can bring humanity back into the conversation, and we can be less like robots and more like people, we can help them see that the girls and women who are seeing their products want the same thing. They want the connection. They want to feel seen and recognized and celebrated.
Did you know as you were beginning to work with Dove that the campaigns were going to be such a success?
I knew when they approached me that what they were doing was nothing short of revolutionary. At the time I got involved it was 2006, and we were not talking about Photoshop or airbrushed images. Our perceptions about beauty were really distorted. They [Dove] were interested in starting this conversation: "What is beauty?" and "Where are we were looking for beauty in our life?" It's now becoming more regular for businesses to look at these pro-social messaging, but we have to remember at the time this started, brands were not talking to women like this. They were not showing anyone above a size 2 and certainly not women with visible stretch marks or large breasts or a wrinkly tummy.
What is your favorite Dove campaign so far?
I really love a campaign that we did called "Girls Unstoppable." We unearthed some research showing that 6 out of 10 girls will stop doing something they love based on how they feel about their looks. I really woke up to the fact that 60 percent of these amazing young women that I work with will stop doing something they love because they think they're too fat to wear a swimsuit or they aren't pretty enough to speak up in class, or they have anxiety about their looks so they aren't going to run for student government. This campaign verified a rallying cry for myself and a lot of other people out there to say, "This is not OK, and we can do something to change it." Because if we can convert that 60 percent to a much smaller number, we can change the world. Those girls will be unstoppable.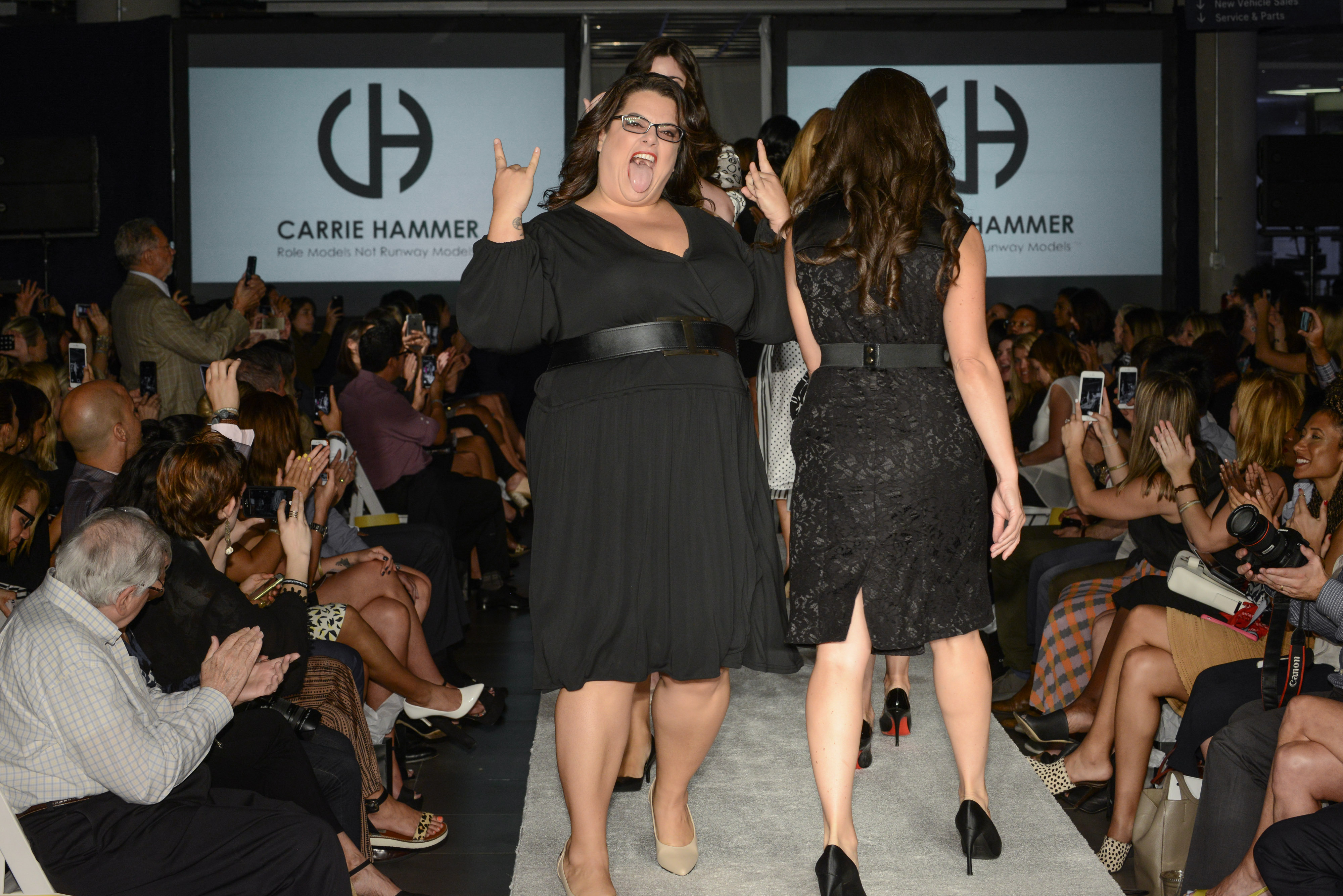 How do you get girls to overcome that and not to care about how they look and go pursue that thing they love anyway?
I think we will always worry about how we look to some degree, so it's almost unrealistic to give advice like, "Just don't worry" and "Only focus on the inside." Of course I can love myself on the inside and still love fashion. My advice would be, let's not pretend it's that easy just to stop worrying [about how you look], but let's change the amount of worry and substitute it for something else. You could put your energy toward something you really love to do that excites you. And when you think about it like that, that's really manageable. Look at the energy we spend on obsessing and worrying about how we look and assign to something else in our lives.
How can women help younger women, no matter their shape and size, whether they're being teased or whether they just need more confidence?
Mentoring isn't only from older women to younger women. I believe in reverse mentoring. I think that women can mentor each other at various stages in their life. In order to be a mentor, embrace your imperfections. People think, "I can't mentor. I don't have all my shit together." And I don't think that's true. I don't think anybody has their stuff together, even the most notable CEO and the most badass women you know don't have all their stuff together. It's a farce. We've got to get rid of that. The second thing is, when I mentor I have a commitment to help these girls the best that I can, but I'm not going to fix them. I can't solve their problems. I can only be a good listener and open doors when I can. Sometimes my best mentoring is being on the other end of a phone call where they need to cry or vent or scream.
What have you learned about yourself while focusing on women's confidence over the past 20 years?
Confidence is a journey and not a destination. It wasn't something that I could have a finite amount of or that I could only share with certain people. It's a way I can live my life. I can care about it, but what that really means is I care about my journey and the journey of others. It's going to be messy, and I guess stepping into the mess is the greatest piece of advice I've ever given. That vulnerability is a bonding agent. It lets people know you're human, and it lets them share with you. That's created more healthy relationships and self esteem and confidence in my life than when I was trying to pretend I had it all together.
Do you have any go-to confidence boosters for women who are about to face something like a job interview, or a high stakes meeting, or public speaking?
I have a new practice in my life around mindfulness. If you're going out for a job interview or another high pressure situation, take five or six really deep breaths. I roll my shoulders back. I close my eyes for a minute. I make sure I can feel my toes, feel my fingers, feel my body, make sure I'm in my body and not just out in outer space with my mind. That way when I show up in the room, I'm really present in that moment. I want to do that on the runway. I want to be as present as possible and enjoy that moment. Partly it's making peace with the fact that there's only so much you can control. Usually, the outcome is better than I expected when I can pull my brain back in my body and just feel connected. That's the greatest gift we can give ourselves.
Lauren de Mahy contributed to this report.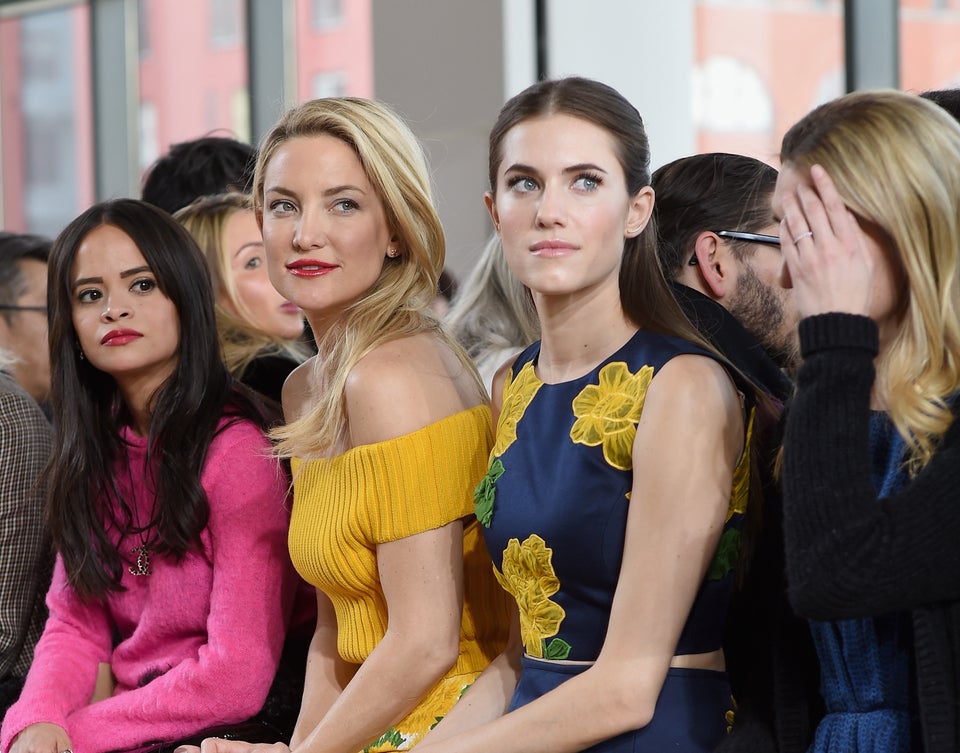 Celebrities at New York Fashion Week Fall 2015