To celebrate Father's Day this year on June 15th, Dove has created a new spot, featuring girls and boys as well as grown women and men, calling for their dads -- and there is something very emotional about hearing the word "dad" over and over again.
The point of the commercial is to combat pervasive negative stereotypes about fatherhood, particularly those seen on camera. (Think: Mr. Mom, despite his pronounced death.) In a survey of 1,000 dads conducted by Dove Men+Care, 64 percent said they feel the media portrays fathers inaccurately. They were asked to what attributes best describe dads portrayed in television, movies and commercials, and the most common answers were "disconnected, bumbling and incompetent." To the contrary, those dads described themselves as "caring" and "loving."
The ad aims to debunk those ancient dad myths, and show just how special fathers are to their kids.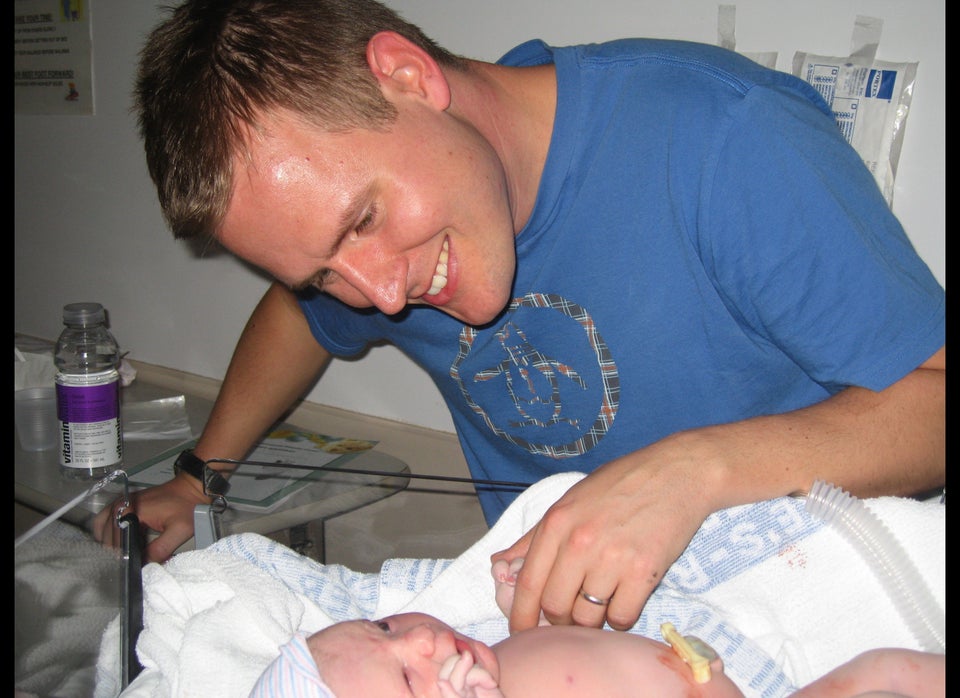 First Photos Of Dads And Babies