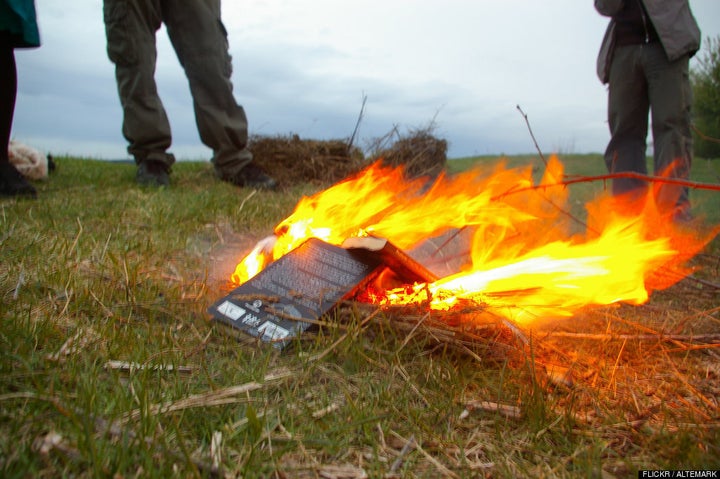 Members of a church in Gainesville, Florida are planning to commemorate the anniversary of the terrorist attacks on Sept. 11, 2001 by burning Qurans. The "International Burn A Quran Day," is just the latest in anti-Islamic protests that the Dove World Outreach Center holds each year on 9/11.
"The goal of these and other protests are to give Muslims an opportunity to convert," said the church's pastor, Terry Jones.
The church stirred up controversy last year when in July, they put out signs that read "Islam Is Of The Devil," which is also the title of the pastor's book.
"We are definitely trying to send the message that Jesus Christ is the only way, said Jones.
The church has been known for its controversial nature since it was founded by Jones in 1981. The Dove World Outreach Center has also been very outspoke about abortion, gay marriage and homosexuality. Members of the congregation plan to meet on August 2 to protest the election of Gainesville's first gay mayor. They have come under scrutiny in the past for picketing with signs that said "No Homo Mayor."
If protesting wasn't enough controversy for the church, it has also recently become the subject of investigation over its alleged for-profit enterprise. Jones uses the church as a tax-exempt business and makes profits from its unpaid members in various practices, including merchandising and eBay sales.
Popular in the Community