This is the fifth installment of '16 And President, the Huffington Post series that takes you behind the scenes for a day in the life on the campaign trail with the candidates running for president.  
BELMONT, N.H. -- It was karaoke night when Chris Christie made an appearance at Shooter's Tavern here in this Lakes Region hamlet, as part of a recent campaign swing through New Hampshire.
Unfortunately, Christie on this particular evening did not belt out his cover version of The Backstreet Boys' 1999 hit "I Want It That Way" — the boy band song that the Springsteen-worshiping New Jersey governor told us he once chose for karaoke in a different public setting.
But here's the thing about Christie: He doesn't have to sing in order to put on a performance worth seeing.
There are enough Republican and Democratic candidates running for president in 2016 to field two full baseball teams. But when it comes to excelling in the town hall format, Christie stands out as a Major League all-star in a field of Triple A projects.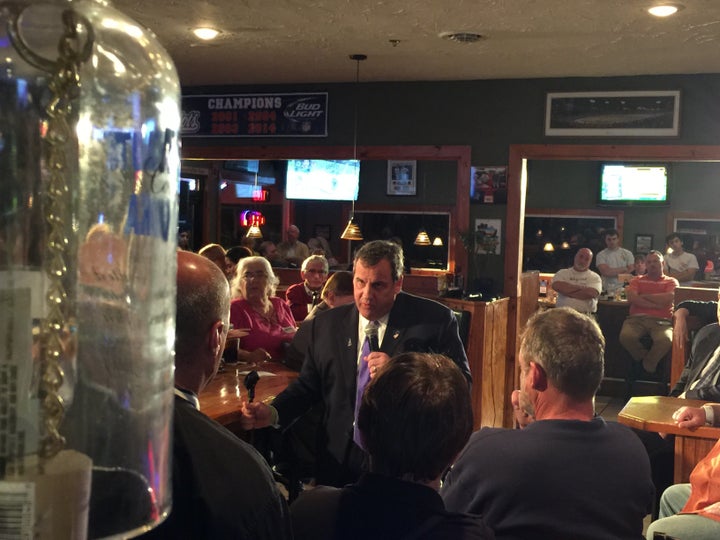 Not since John McCain has New Hampshire seen a presidential contender who's so adept at connecting with his audiences in the question-and-answer format that the Arizona senator made famous on the way to his victories here in 2000 and 2008.
Christie has clearly put in the time and effort that has been required to excel at his craft. He speaks to small crowds in a manner that is both authoritative and instantly appealing, while putting a personal touch on his answers to each and every question — not a skill that anyone can develop overnight.
But as we saw on a day packed with three town hall meetings — two of which clocked in at over two hours — Christie is also something of a natural.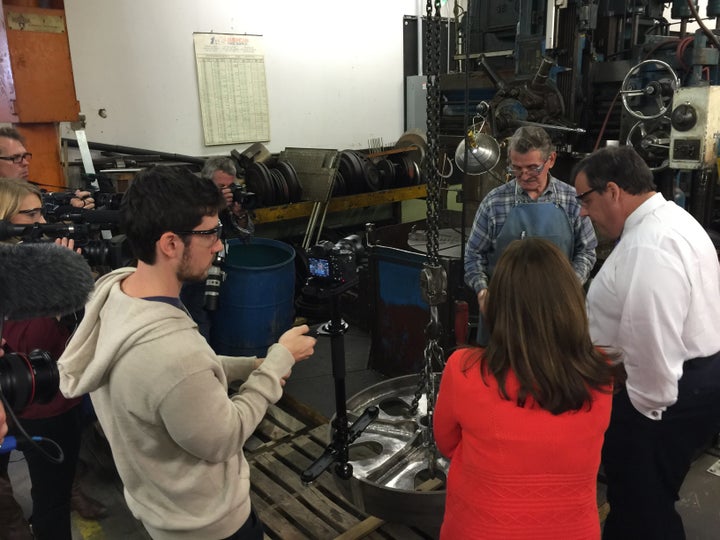 Christie, however, would be the first to admit that his formidable people skills alone will not be enough to push him over the top in this particular campaign. Mired in the single-digits in New Hampshire — and everywhere else, for that matter — Christie needs a spark, and soon, if he is to get back into the thick of the GOP race.
His status as a heavy underdog is a position that Christie, who coasted to re-election two years ago in New Jersey, is unaccustomed to being in, and it's not one that he particularly enjoys. He made that abundantly clear to us, admitting that the fallout from the Bridgegate scandal had shaken his otherwise boundless self-confidence. 
But anyone who thinks that a Christie re-emergence is an impossibility should consider not only the fluidity of the race for the 2016 Republican nomination, but also this charismatic long shot's unsurpassed ability to command a room.   
Watch the video above for the latest installment of the HuffPost series '16 And President.
Video produced by Samuel Wilkes.
Cinematography by Samuel Wilkes, Jon Strauss and Marielle Olentine.
Calling all HuffPost superfans!
Sign up for membership to become a founding member and help shape HuffPost's next chapter