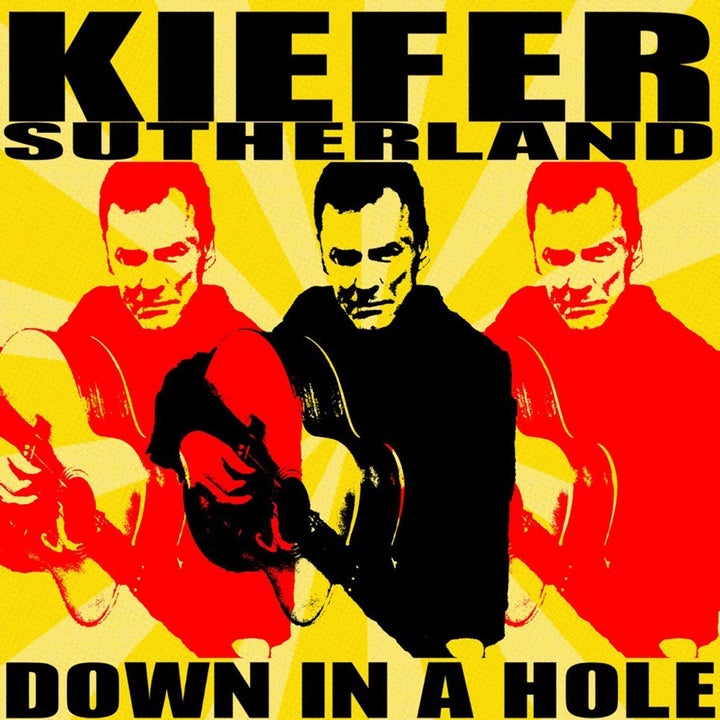 A Conversation with Kiefer Sutherland
Mike Ragogna: Kiefer, most are familiar with your acting career, but now you've recorded an album, Down In A Hole. What inspired you to begin recording music at this point in your life?
Kiefer Sutherland: It's a combination of things. Music has been an incredibly important part of my life since I can remember. I grew up as a listener. I started playing violin when I was four, I started getting guitars around the time I was ten or eleven. Let's be honest, there is a real stigma surrounding actors doing music, which is probably why I have stayed away from it for as long as I have. I had a label for ten years called Ironworks, it was designed to try and help artists during a very difficult time in the recording industry, a massive transition when a lot of phenomenal artists were not being signed. That was a way of becoming involved in music but also staying on the periphery. To be honest I had written a lot of songs in that period of time, I had about twenty-five or thirty songs. I took a number of them to my dear friend Jude Cole who is an extraordinary musician and also my partner in Ironworks. My intention was really to record them and send them to BMI or Sony and see if any other artists would be interested in recording those songs.
Jude really liked the way they sounded, and he felt that lyrically the songs were clearly mine, so he encouraged me to go forward with them myself. I was very reluctant at first, so we would do a couple of songs at a time. I think around five or six songs in I realized I really liked the songs and I liked the way that Jude was producing them, so I had to have that, "Come to Jesus" moment where I felt strong enough about the material that I would be very happy to stand by it. I didn't wake up one morning and go, "Gosh, I need to make a record!" It was over a period of time. But the common denominator for me as an actor, if you look back on any interview I've ever given, whenever somebody would ask, "What kind of character are you looking to play," I would always say, "I'm never looking for a character to play, I'm interested in the overall story of the script." From that point, you find the character you can most influence telling the story well. Storytelling has always been the driving force for me, and that's what I'm most excited about. Making the record was kind of an extension of that.
MR: Being an actor and a screenwriter, I could see you looking for other media to exercise your creativity, and in this role, you get to be Kiefer Sutherland.
KS: That's right. That was the big difference that I really hadn't counted on. I actually thought that my thirty years of experience as an actor would help me on stage and, in fact, it was actually playing shows that ended up influencing my perspective on acting much more than the other way around. There was no character to hide behind. These songs are stories about things that have happened in my life, whether it was the loss of someone that I cared very much about or "Can't Stay Away," all of those songs. They're all personal, so that took a minute to accept and understand. In many ways, during those concerts, I'm more open in that arena than I would be in any other interview than I might have done.
MR: Speaking of arenas, you chose country via Americana. Is there a history with that genre for you?
KS: I'm a huge fan of Johnny Cash, Waylon Jennings, Merle Haggard, Kris Kristofferson. If you take a look at all their music and specifically Johnny Cash, he really writes in a first-person narrative. I don't think Johnny Cash really went to Reno and shot a man to watch him die, but he really takes on that character. That was what was really appealing to me, to be able to write in the first person narrative about circumstances that happened to me in my life. That's just naturally how I started writing. I think country music really does afford you the ability to tell a story. The rock version of that would be like Bob Seger, who also writes a lot in the first person narrative, but sonically I like the way country sounds. I love pedal steel, I love B-Bender guitars, but I also love rock, so whatever fusion that is... It's not "country rock"; "Down In A Hole" is a rock song; "Shirley Jean" is a straight-up, old-time country song. And the melding of the two kind of gives it the Americana sensibility.
MR: How do you approach writing songs? Does inspiration come to you or do you sit down and make yourself write?
KS: It's a variety of things. I think when I first started writing, going back twenty years, the clouds had to separate and an idea would come. One of the interesting things for me when we had the label was that I got to watch these incredibly talented artists write in the studio. Everybody does it differently, but there were some times I would see Rocco DeLuca do something and I would say, "Oh, that's clever, he comes up with a chorus and then works his way back to the verse," or someone else doesn't even touch a guitar, they find a vocal melody that they like and start writing like that and figure out how they want to play it later. I learned to develop a system to write a song. If you're feeling in that mood you can get up at nine o'clock in the morning and sit down and write a song. Sometimes, I'll hear a line from a film and I'll think, "That's actually really poignant," and I'll build around that, or I'll hear a melody that I like and it'll inspire at least a thought. I know a lot of writers get close to writing a song that someone else has written because that melody's in their head, so you have to be really careful of that. With something like "Not Enough Whiskey," I wrote that lyric and those lines with a really basic melody so I could actually write the verses back on themselves. For me, it was an important song to write because there have been times in my life when things have not gone well and drinking doesn't help that. Some things are big enough that you just need to deal with them straight on and straight, so I wrote about that.
MR: You have the benefit of having good acting chops and a knowledge of film. Do you find they supplement your creativity or distract from it?
KS: Neither, or. I've been on Broadway, I've been at the National Arts Center, I've done a lot of theater over the course of my career and I did think that that was going to help me perform, but I was wrong. It was such a different animal. Again, when I go to write a song, I would have to say that thirty years of working as an actor certainly makes me feel confident about my ability to tell a story, but with regards to your earlier question of, "Why now?" I think I've also gotten to a point in my life where I'm almost fifty years old. So if someone is going to make fun of me, it's not going to hurt me as much as it would've when I was twenty-five.
MR: Kiefer, you bring a lot of yourself into your music, much the same way as most of the characters you play contain you.
KS: Thank you. I had no intention of releasing the songs myself, I wrote them from a very honest place. Certainly know that I've got my own faults and things that I'll need to work on until the day I die, and I think that it's important that those be reflected in the songwriting and even the performing on them. I think of the nicest things that happened on tour―we just came off of playing seventy dates in a very short amount of time―was that I really did feel that between myself and the audience, whatever preconceived notion they came in with or I came in with, I think by the end of the evening, we all felt that we had a lot more in common than we thought, and that was really cool. I dug that a lot.
MR: Kiefer, what advice do you have for new artists?
KS: Both my mother and father were quite fantastic about letting me find my own way, but the only advice my father ever gave me as an actor was, "Don't get caught lying." I still hold on to that to this day. Let's say I'm looking at a scene in a script and in between the dialog there's a note that says, "X character is now moved to tears." If you go to play that scene and whatever's happening in that scene isn't getting you to the place where you're moved to tears, find another way to play it, because if you fake the crying, you'll get caught. Of course, as a young actor, I didn't take his advice right away and the times that I've gotten really burned were when I was a little manipulative with my work and not as honest with it. I know it sounds like such an easy, trite kind of thing to say, but you'd be surprised how many times your honesty is challenged by other circumstances. As an actor, and I think as a musician too and most certainly as a writer, write what moves you. Write what you like to hear. If you start chasing what everybody else is doing or what you think is cool, that will come across as insincere. I just think if you can approach your work with as much honesty as possible, it will serve you well.
MR: As an actor, you had one of the most successful television series in the world, 24. Were you surprised at how that became such a cultural phenomenon?
KS: Absolutely shocked. I was absolutely shocked by it and I wasn't the only one. When we got picked up after thirteen episodes, Joel Surnow, who created it, looked at me so scared and said, "I don't know if we can write it." I don't think anybody really expected it to do what it did. But there's something interesting about a character who is facing circumstances that are so great that there's no chance they can possibly win. I think you will just inherently root for someone who is willing to take that on. By that I mean, yes, in season one, he stopped the terror threat from happening and he saved the president's life, but his wife got killed. He never completely wins and I think people feel like that. I think there's a real identifiable quality to a character that is getting bruised about a bit. Was I smart enough to forecast the success of something like 24? Not even close. Grateful that it happened, though.
Transcribed by Galen Hawthorne
KINGSBOROUGH'S "LOW DOWN" EXCLUSIVE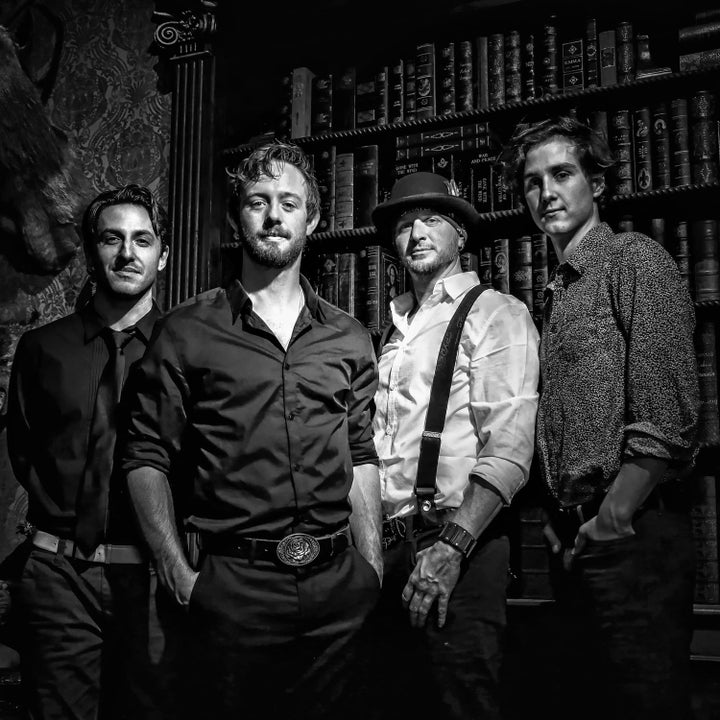 According to Billy Kingsborough...
"'Low Down' is sort of a blue-collar anthem where the character realizes what he wants out of life. He decides that he would be happier chasing dreams based on passion and being with real people rather than in an ivory tower trying to win the rat race.

"I, like most people, was raised and surrounded by the idea that you have to make a compromise between what you're passionate about and what you have to do to survive. When I realized that this was not the case, I was angry and frustrated with whatever led me to believe that. I think that frustration was captured in this song. At the end of it I hope people get the message to do what you love and love who you are."
ASHLEIGH SMITH'S SUNKISSED EPK EXCLUSIVE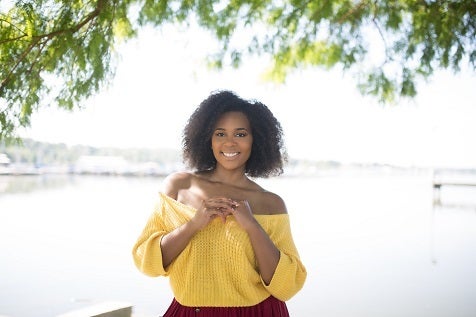 According to Ashleigh Smith...
"Sunkissed, the album, is who I am musically. A culmination of the music I grew up listening to, my studies at UNT [University of North Texas], making my way in the Dallas music scene singing everything from jazz, R&B, rock, and pop, to my experiences touring with Grammy Award winning R&B singer Chrisette Michele. I am so inspired by artists that have found a way to fuse their love of all styles of music. This album is me, and I'm not one thing. It's jazz, hip-hop, funk, soul, R&B... It's just good music."
CHARLOTTE BERG'S IT'S THE DAMSEL WHO DECIDES EXCLUSIVE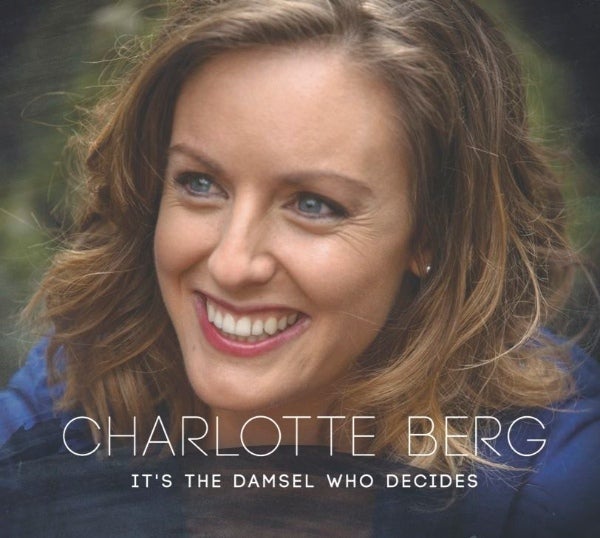 According to Charlotte Berg...
"It's the Damsel Who Decides is a lot about deciding to sentence myself to a life of being a musician. Knowing that would mean having to grow so fast I might break. Knowing that I was asking for a lot of rejection and a life of solo travel and consequential loneliness. I wrote the songs while desperately trying to hold onto myself when everything in my environment was changing. It's stubborn and hopeful and fueled by a vendetta against a 'normal life.'"
HIRIE'S "YOU WON'T BE ALONE" EXCLUSIVE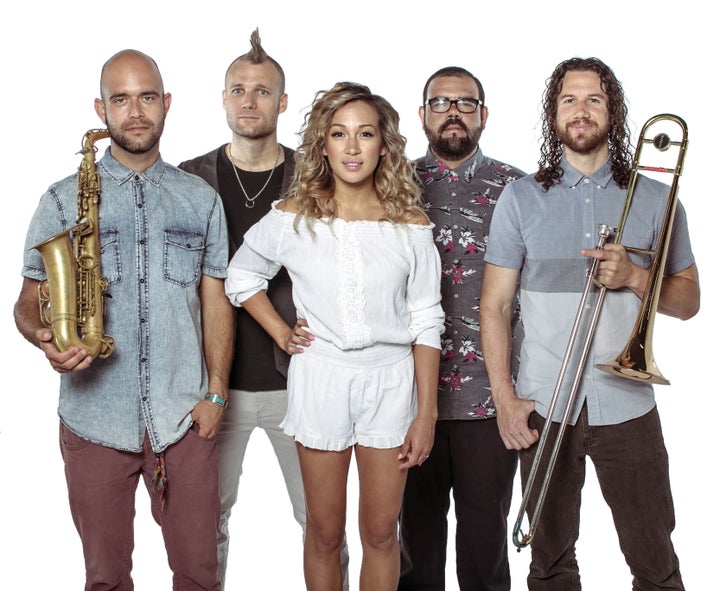 "'You Won't Be Alone' is about our lives on the road and how it feels to leave everything behind, in order to pursue a dream. The song serves as a constant reminder to ourselves and our loved ones of our imminent return. And when they hear us on the radio, they can be happy knowing we made it thanks to their love and support.

"The music video was filmed and directed by Timslew of Soundlapse in San Diego, California. It showcases members of the Hirie band and the unbreakable friendship they've developed on the road touring for the past three years."
GETAWAY DOGS' "SATURATED/THE DUNES" EXCLUSIVE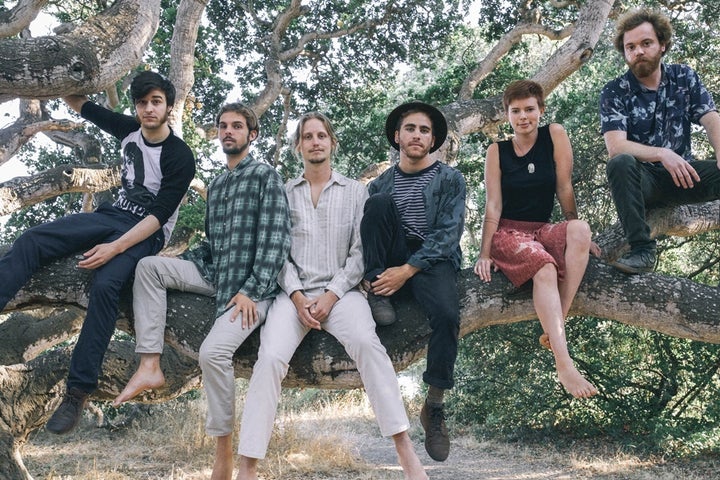 According to Gataway Dogs' Kai Killion...
"Saturated/The Dunes is a letter to both myself and to the listener. This song comes from a deep place that I didn't have access to for a long time, before I became conscious of my insecurities. I wrote it as a release from my previous headspace. It is a confrontation with my inner demons while dealing with rejection from someone who didn't love me in the same way, and realizing I didn't love myself either. This song is for anyone who's ever felt like that."
SARA MCDONALD + THE NYCHILLHARMONIC'S "SURFACE TENSION" EXCLUSIVE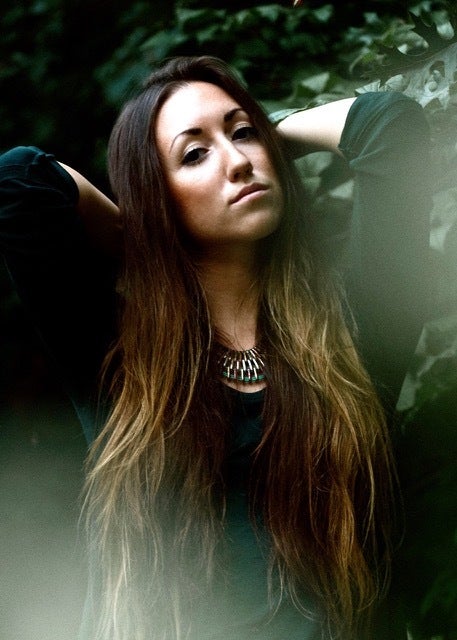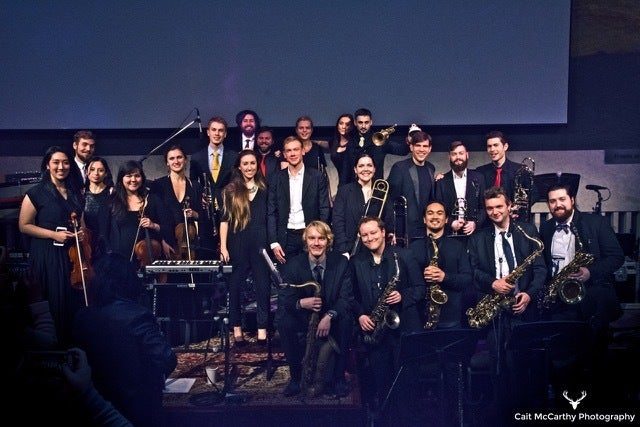 According to Sara McDonald...
"I wrote 'Surface Tension' back in the summer of 2014 while I was home visiting my mother in Central Illinois. It embodies the anxieties and nostalgic feelings of being home―figurative surface tension―feelings that I'll forever try to grasp as she spent most of my life globetrotting with my military family. The arrangement as well as a few of the lyrics, focus on literal surface tension; the strings maintain an elastic, fluid surface that the horns can float across without ever interrupting, and the lyrics equate holding your palm to the surface of a liquid, to the understanding that agreement and self preservation is sometimes more valuable than addressing inane issues that will continue to repeat for all of eternity. "
PIKZIL'S "BRAND NEW SOUL" EXCLUSIVE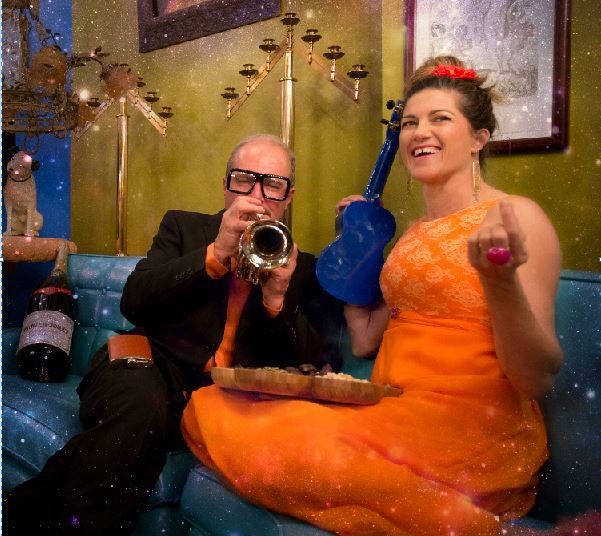 According to piKzil's Liza Oxnard...
"For many years I tried to keep my music and personal life separate. I still struggle with how much of my personal story to share but my songs have always been a reflection of my personal life and story. Sometimes I worry about being too transparent. But in reality, I wear my heart on my sleeve. 'Brand New Soul' is no different. It is a very personal story about my many-year-struggle with infertility, which lead me down a path of self-reflection. After several miscarriages over 6 years, I found meaning in a presentation by my friend Jamie Janover, who had been traveling around talking on Nassim's Unified Field Theory. In Nassim's Theory, humans are 100 trillion cells made of billions of atoms each, so we are made of quintillions of little black holes. We are all vortexes in space-time, curling to stillness. We access that stillness is by pointing our attention inward, yet knowing we are connected to everything around us."
Related
Popular in the Community