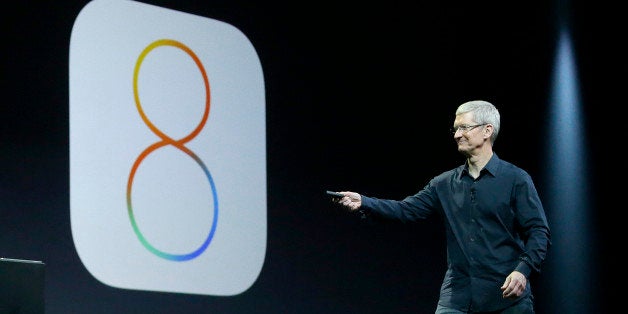 It's going to be difficult to get an iPhone 6 or 6 Plus immediately, but you can get some of the new phones' cool features right now. On Wednesday, Apple's new operating system, iOS 8, is released to the public.
iOS 8 is chock full of new features and it's available for the iPhone 4S and up for the sweet price of $0. Here's a small taste of what you'll get when you upgrade to iOS 8:
1. Easier Emailing
Email is a lot simpler with iOS 8. Before, if you swiped left on an email your only options were "More" and "Archive." Now, when you swipe left you'll be able to hit "More," "Flag" or "Trash." If you swipe right, you can "Mark as Unread."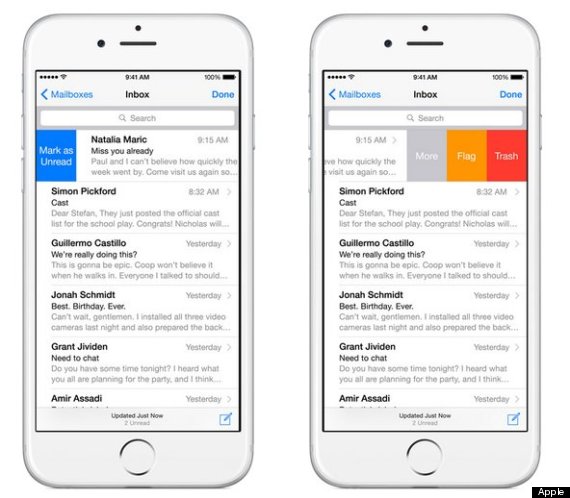 2. Autocorrect Revolution
Say goodbye to bad autocorrects with the new QuickType feature. iOS 8 will recommend words as you type in iMessage or email. It will learn the kinds of things you usually type and try to imitate your style.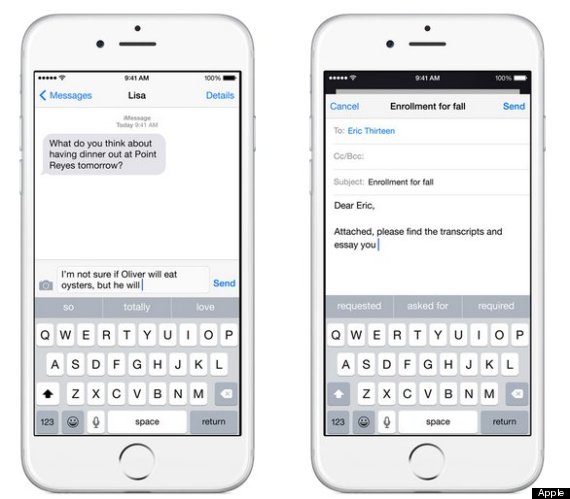 3. Voice Texts!
First, look at your iMessage. With iOS 8, you'll be able to send voice messages through iMessage. You just press and hold the little record button in the bottom right of your iMessages to record a message and send it to a friend. To listen to a voice message through iMessage, just press the play button or hold the iPhone up to your ear.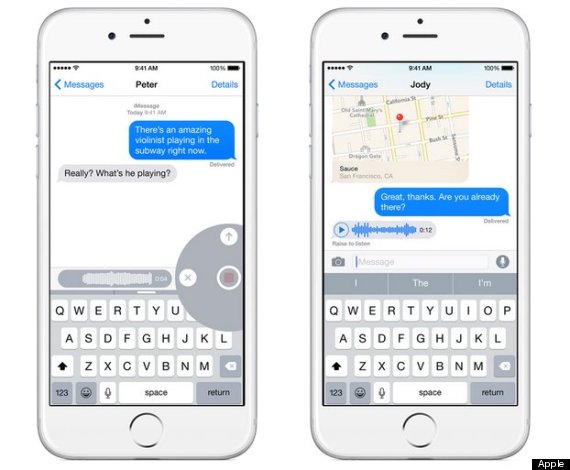 4. Better Group Messaging
You can name your group iMessages now and remove yourself (and others) from group messages. Hallelujah!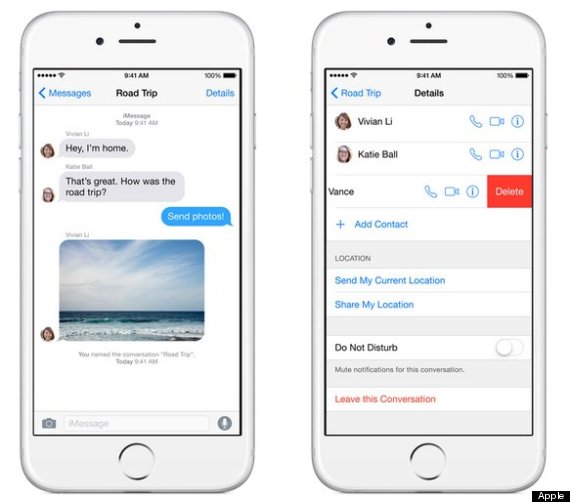 5. Fitness Tracker Magic
If you've got a fitness tracker like a FitBit, you'll also be excited to try out HealthKit. HealthKit puts all of the data from your fitness tracker(s) right onto your iPhone and can easily share them with someone like a doctor.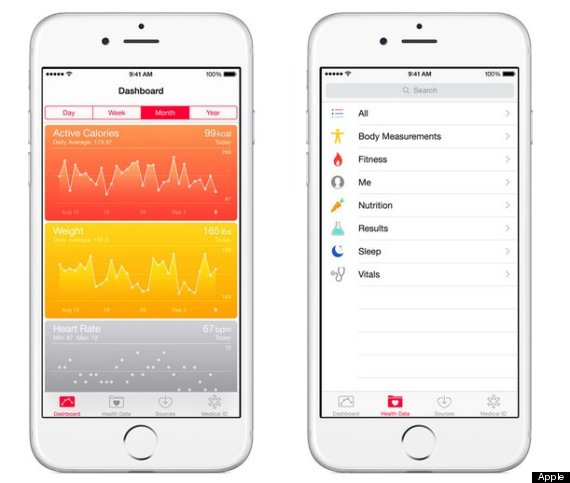 Are you dying to get these sick tools? Here's how to get a whole new phone for free:
How to Get iOS 8
Make sure all of your photos, music and whatever else you care about exists somewhere besides your iPhone, just in case something goes awry in the download process. You can back your iPhone up to the iCloud if you dare, or you can connect your iPhone to your computer.
Once iTunes recognizes your iPhone, press the "iPhone" button in the top right corner of your iTunes library.

Then press "Sync" on the bottom right of the screen. Keep your iPhone plugged in during the entire process; it might take a few minutes.
Make sure you have enough storage
iOS updates take up a bit of room on your phone, so make sure you clear out whatever you can before you download anything. There's an easy way to see how much storage you have left and determine what apps are taking up the most space. Here's how:
First, go to Settings. Then hit General.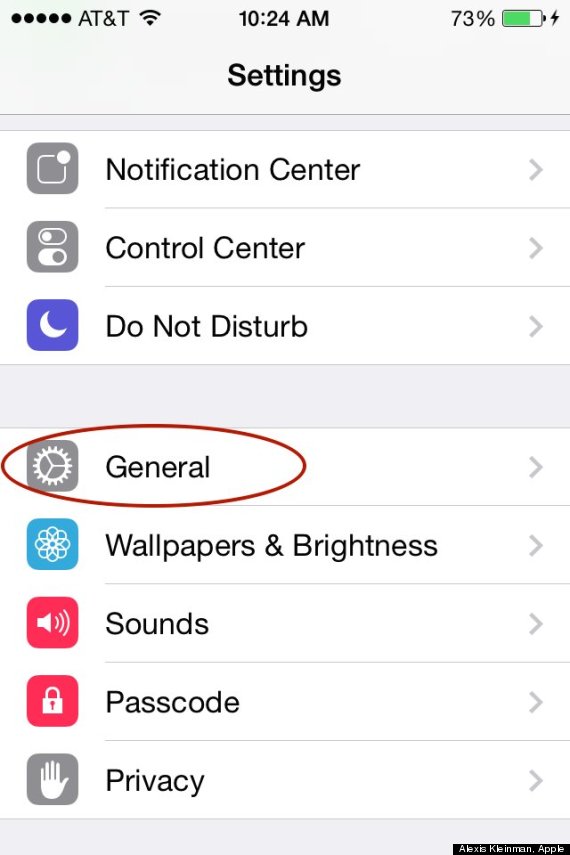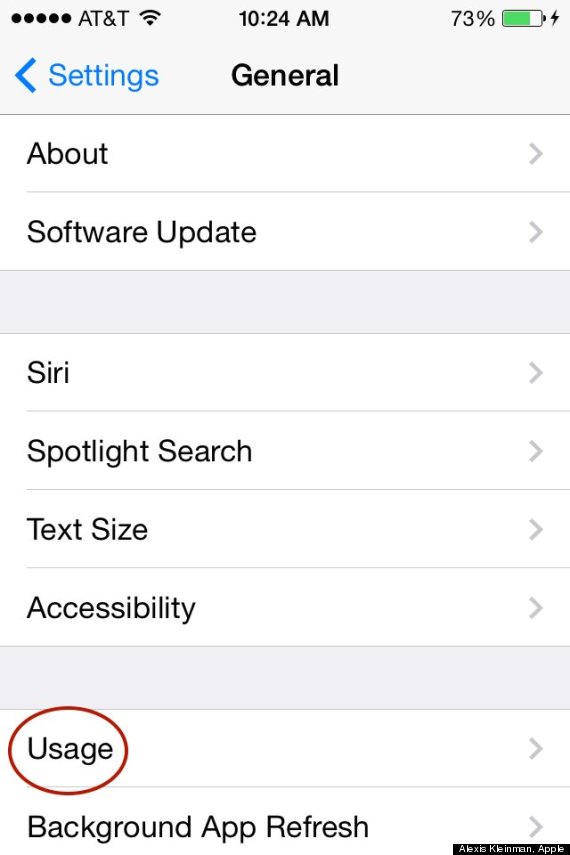 Give it a moment to load, and then you'll see exactly how you're using your phone's storage.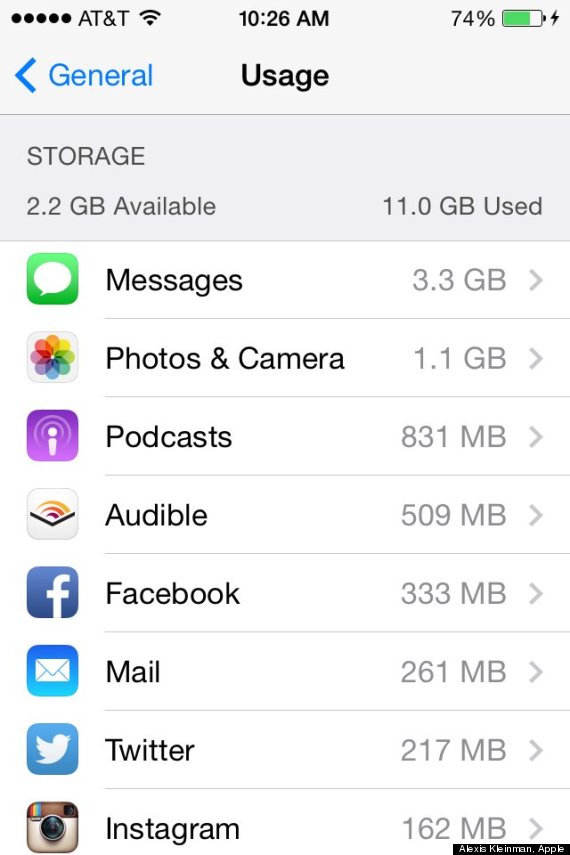 Now you can go in and delete old messages, photos, songs, podcasts and books so you won't have to worry about it later.
Download iOS 8
Go to Settings, then General again. From there, hit Software Update.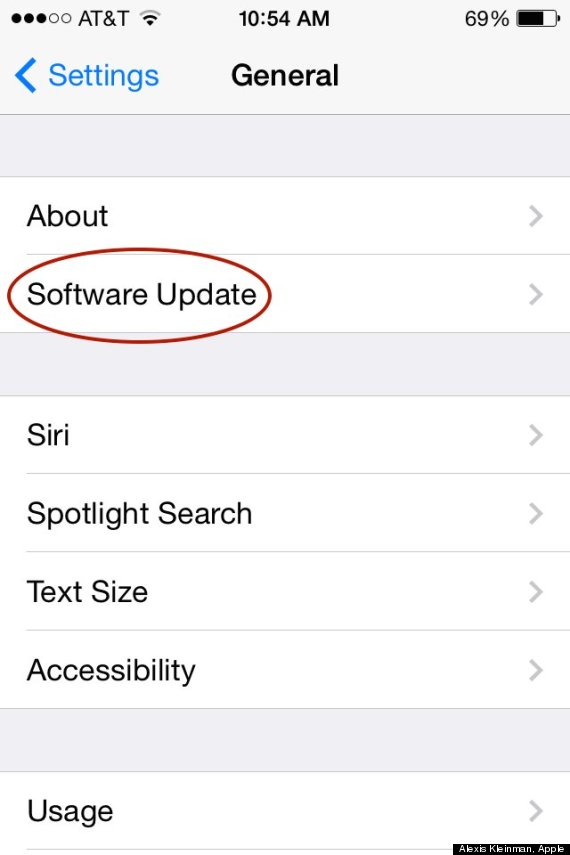 If iOS 8 is available, you'll get an option to download it. Do that when you have the time to be without your phone for a while. It will take some time to update, so just plug it in and leave it be for a while.
CORRECTION: A previous version of this story said that iOS 8 is available for iPhone 4 and up. It is available for iPhone 4S and up.
Related
Before You Go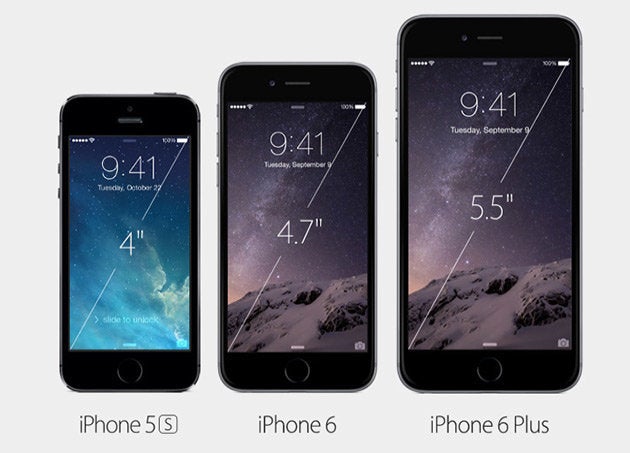 Apple's iPhone 6 and iPhone 6 Plus
Popular in the Community