 "They moved 15 years too late," says Christina Steinorth, who three weeks ago helped her aging parents move out the home in which they'd lived for 37 years.
Despite her specialty in counseling seniors and children of aging parents, Steinorth, a psychologist in private practice in Santa Barbara, California, found it tough to get her own parents, aged 76 and 80, to move when they could "handle it better."
That's because moving is traumatic, especially when you've collected decades of memories and "stuff." In fact, more often than not, the thought of moving -- trying to figure out where to start -- leaves many "paralyzed," putting off moving or even creating a plan until the move becomes much more of a problem than it really has to be.
"My parents were so stressed about the thought of moving that they talked about it for five years," explains Steinorth, 48. As they debated the how, when, where, why and what to move, they got older and Steinorth's worries grew. "For years I was afraid they would trip down the wood stairs," recounts Steinorth. "By the time they did move, they were five years older, which made moving that much harder."
Like so many aging adults, Steinorth's parents put off the "inevitable," because, in actuality, moving is so much more than moving.
"While each person or couple reacts differently, moving out of the home where children have been raised, where memories have been captured, is a physical, tangible announcement that 'an era has come to an end,'" says Steinorth, whose book, Cue Cards for Life: Gentle Reminders for Better Relationships, was released in January.
"It's really a case-by-case basis," agrees Jan Berry, MSW, director of the Dr. Tarfur Generations program at St. Luke's Medical Center in Phoenix. "Seniors associate moving out of their home [with] a loss of control." One of the biggest obstacles, according to Berry, is the fact there is a "stigma attached to independent and assisted living facilities."
"We want to change the conversation," says Mary Kay Buysse, executive director of the National Association of Senior Move Managers (NASSM), a non-profit trade association that represents a fast-growing industry of companies that help plan moves, the way wedding planners help plan weddings. "We need to debunk the myth about downsizing. It isn't negative," says Buysee. "Moving to a smaller space can expand your independence because it relieves you of all the stuff that 'owns' you. It frees you up both mentally and physically to enjoy life. Downsizing is like losing weight. When you lose weight, you gain years of life, energy and independance. There's no negative in losing weight. And the reality is, there's no negative in rightsizing."
Yet for the majority of seniors, "rightsizing" is still considered "downsizing," a concept that remains a negative and, more so, a stresser. In actuality, it's not about the move, per se, but rather a combination of things including, "the message that the move sends plus the totaling of a series of losses that adds up to trauma," explains Steinorth. "Because moving brings to light everything an aging adult has been feeling for years, moving feels like the big finale. It's like the final announcement of what they have been feeling for years that, 'my friends aren't around, I can't take care of myself, and now I have to give things away that I have collected, that had once been very important.' It's just really sad," concludes Steinorth.
The Holmes-Rahe Life Stress Inventory, developed in the 1960s by psychiatrists Thomas Holmes and Richard Rahe ranks moving as number 32 out of 43 of life's most traumatic events. The enormity of moving is captured in famed Washington Post publisher Katherine Graham's Pulitzer Prize-winning memoir, Personal History: "There are certain experiences -- childbirth is one; moving is another -- that nature and time definitely draw a curtain on, so you forget in between times how painful they are."
As Graham highlights for us, moving is one of life's great "pains." The truth is, for aging adults especially, the "pain" is more than just a euphemism for "annoying, exhausting event." It's a reality. Dubbed "transitional trauma" or "relocation stress syndrome (RSS)," it's characterized by symptoms such as anxiety, confusion and hopelessness. Furthermore, the emotions involved in moving can trigger a physical reaction, especially in aging adults. Combine the physical and emotional toll, and the effects can take months from which to recover. "My mother has arthritis and she is now, even though the move is over, still limping. My dad is still tired every day," says Steinorth.
"If you haven't moved in 20, 30 or 40 years and if you try to take the move on yourself, if you have no plan, if you are surrounded by 150 boxes, you are going to make the event a negative experience," says Susie Danick, founder and owner of TAD Relocation, a move-management company in the Greater Washington, D.C. area. "When you are not pro-active about your move, when you wait, when there is no professional plan, transitional trauma is very real," says Danick, who founded her company in 2000 after moving her own grandmother from a large home into a retirement community.
The realness of transitional trauma has led to the burgeoning of the cottage industry of move-management firms as 78 million baby boomers head into their retirement years. Though there are no large studies yet to prove the effectiveness of using a move-management firm, the evidence of stress reduction is in the many stories.
"The difference is so dramatic that it's surprising," says John Higgins, executive director of Five Star Premiere Residences of Chevy Chase, Maryland. The first time he saw a move-management firm in action was when Susie Danick's TAD Relocation firm organized the move. "I ran into a gentleman in the library at the community on his move-in day," recounts Higgins. "Surprised to see him reading a book, I remember asking him, 'if today is your move day, what's going on?' He looked up from his book and said, 'I'm using Susie and she said I should do something else while she moved me in. I walked into my new home a little while ago and, I couldn't believe that it looked exactly like the home I left.' I see that repeatedly with move management firms," says Higgins, who continues to be amazed and delighted by clients who use move-management firms to plan and conduct their moves. "They have the time and energy to get immediately involved in community activities rather than spending weeks or months unpacking."
There are about 800 move-management firms in the country that are members of the National Association of Senior Move Mangers (NASMM), up from 44 in 2003. "The industry is just now kicking in," says Buysse, NASMM's executive director. "Up until now, there wasn't really a population because a large percentage of Depression Era parents haven't wanted to spend the money. The Baby Boomers, on the other hand, are the generation that is comfortable with outsourcing, everything from lawn service to tutors to dry cleaning. With Boomers growing into their 'senior-hood' the move-management industry is going to take off."
According to a November 2012 article in the Chicago Tribune, the industry "has demographics on its side. Occupancy at senior housing properties was at a four-year high of almost 90 percent at the end of September [2012]."
"We 'Suddenly Solos' have accumulated a great deal of wisdom, experience and junk!" says Marc Silbert, who, with co-author Hal Spielman, penned Suddenly Solo. The two also run a website by the same name. "I have noticed this myself by the sheer bulk of my wallet... and it's not from money. I still have my Army discharge papers in there next to almost a dozen useless business cards from defunct firms and now long-retired executives, several check cashing IDs from out of state supermarkets, and flight club membership cards from Eastern Airlines, National, TWA and Hooters Air (don't ask!)," writes the very humorous Silbert. "The volume of nonsense that I carry in my back pocket is apparently symptomatic of an OCD-like habit to 'hang on' to things as we age... by either ignoring or avoiding their presence by placing them in a back corner or just out rightly refusing to make that long trip to a trash bin," jokes Silbert, poking fun at his own generation.
With his wallet-example, Silbert points out the enormity of emotion involved in "saying goodbye" to stuff. With an entire house to unload, many aging adults are reluctant to unleash the burden on their children, and rightly so. Says NASSM's Buysse, "Adult children don't want to spend their hard-earned vacation time in their parents' basements sorting through junk they don't want. At the same time, people feel trapped by 50 years of stuff and they just don't know how to begin. The move manager is part psychologist, part mediator, part daughter who swoops in with a positive, informed attitude and takes the stress off of the entire situation."
Some, such as TAD Relocation, offer initial complimentary consultations. TAD additionally offers a move-readiness assessment tailored to each client's needs. "We anticipate all the needs of our clients, including the physical and emotional," says Danick, who in the 13 years since founding her company has managed more than 4,000 moves with her gentle demeanor and keen eye for design. "We specifically design spaces with a client's needs in mind. We focus on a combination of function, aesthetics and safety." And they cover all angles of a move, helping the client select which furniture will be moved and what will be sold, donated to charity or given away to family members. Many move-management firms, such as TAD Relocation, will also make arrangements with a moving company, transfer all utilities and handle the entire packing and unpacking process.
"We come up with a plan, we work together as a team with our clients to put together a less stressful move," says Danick. "We give our clients control but take away the burden of the move. When we pack, our team pays special attention to how our client decorated his/her home, including how books were displayed on bookshelves, which family photo was propped up next to the computer and even how food was arranged in the refrigerator. We then recreate the setup in the newer, smaller space. When they walk into their home, they find everything unpacked and they can immediately start with the activities offered by their new communities," explains Danick.
The point is to reduce transitional trauma.
Some who want to avoid transitional trauma believe that aging in place is the solution. Research by AARP shows that 88 percent of Americans want to age in place.
"For many, 'aging in place,' with opportunities for part-time work, volunteering in the community, taking part in mentoring and supporting younger members of the community, is conducive to healthier aging," says George F. Wilson, MD, with Princeton House Behavioral Health in Princeton, New Jersey.
But Buysee suggests that aging in place, "sounds better than it is because it can be very isolating. You can become a prisoner in your own home, not seeing others for days if you have no activities or incentive to do so. We need to be more honest about what aging in place means," says Buysse. "Additionally, many of our homes are not adequate with respect to universal design."
Understanding the desire to age in place and driven by a concern for safety, NASMM has created an "At Home Initiative" that focuses on aging in place safely. "We want to tell people if you do want to stay at home and do that positively and safely, we can work with you to downsize inside your home so you don't feel trapped by 50 years of stuff," Buysse says.
Another way to cut down on transitional trauma is to make moving less overwhelming by planning ahead. Here are some tips from TAD Relocation to help ease you into and plan for rightsizing:
1. Don't go it alone: Ask for assistance from your friends, family or professionals.
2. Start early/Start young: Spring-cleaning is more than just cleaning; it can be prepping for an eventual move. So every year, purge a little because it is never too early and you are never too young to start sorting and downsizing. If you start early, you get to make the decisions instead of having someone make them for you.
3. Start behind closed doors: Sort and organize closets and filing cabinets, attics, and basements. Choose one a month until you are done.
4. Box, then discard: Think about items that you use every day and would like to continue using every day in your new home. Write them down. Those things that don't make your list (things you just don't use, but can't yet bare to part with) box up. Six months to a year later discard or give away the contents of that box. You obviously haven't missed these items that much.
5. Give-away gifting: Distribute things to family and friends including family mementos, photos and books. Choose an item a month. Save only those keepsakes that mean the most to you. Don't ever throw away something that has special memories, is valuable or is a family heirloom.
6. Ask "Do I really need that?": Dispose of non-fixable items, un-wearable clothing (out of date or worn) and items that are doing no more than just taking up space. This includes medication. Throw out all expired medicines now because you are never going to use them. When disposing of medications, make sure to follow the guidelines offered by the FDA.
7. Use up what you have or make donations: Eat up those cans of food you stocked up on prior to a storm; eat the frozen foods in your freezer. You are not going to want to have to pack these heavy items (see why #8).
8. Bottom-lining the bottom line: The fewer items you need to pack and move, the smaller the moving bill.
9. Enjoy clean now: Have draperies, rugs, and other linens cleaned before the move.
10. Set up a plan: Develop a floor plan for your new residence so you know where your furniture will go and what items you won't have room for. Then, start thinking about whom you would like to give those items, whether a family member, an auction house or a charity organization that will, undoubtedly, appreciate your furniture donations.
Echoes Silbert, "We have found that there can be a cathartic release to discarding things... especially if those items are preventing you from embracing the future. Don't feel you have to do it all in a day. Seeing one cleaned out room is a powerful motivator to break free from the past!"
Buysse suggests seniors interview several prospective firms when seeking out a move-management company because it's important to make sure you have a good fit with your move manager.
May 12-18 has been earmarked as National Senior Move Management Week. NASSM has partnered with their
national philanthropy partner, Move for Hunger.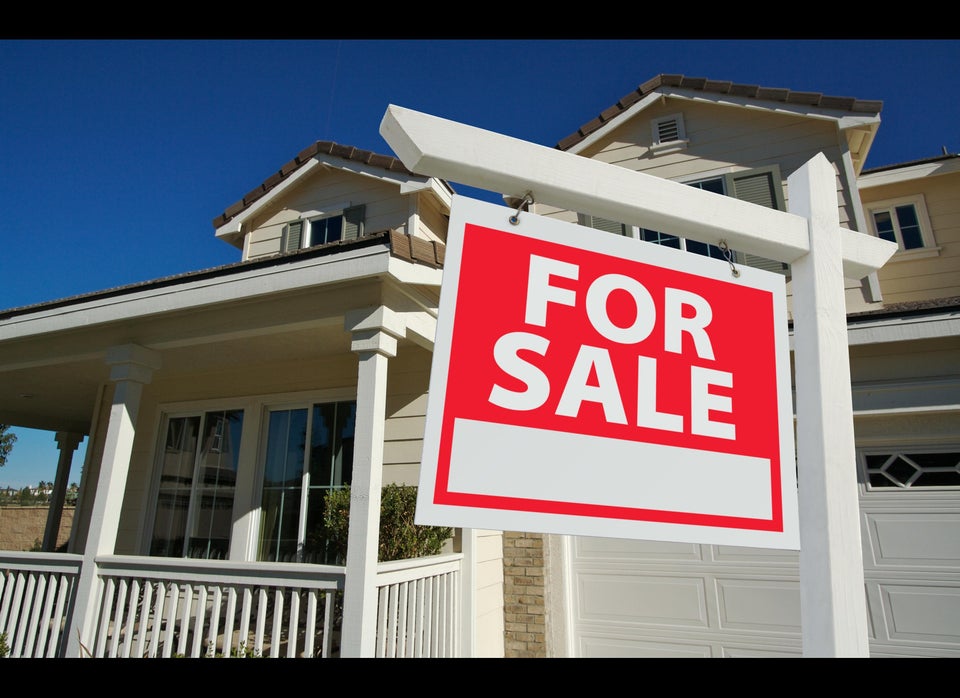 Ways To Live More Simply
Support HuffPost
The Stakes Have Never Been Higher
Related
Popular in the Community