Not long ago I wrote about trying to sell a home in order to simplify life and move to a smaller place. Those of you who have sold homes in the past few years know that the process can sometimes involve "re-staging" your entire property so that it appeals to that mystical, but always "neutral," buyer out there.
My husband and I followed our realtor's recommendations, cast aside our personal feelings and scrubbed the condo clean of any personality, going so far as to paint the entire thing white. Update: our home is presently under contract. Say no more.
Which brings us to the next challenge in our quest to simplify our lives: downsizing.
Fresh from the pages of "The Life-Changing Magic of Tidying Up" by Marie Kondo, I was armed with a new philosophy that seemed certain to make the process a breeze. If a possession does not give you joy, according to Ms. Kondo, there is no need to hang on to it. Piece of cake!
The problem is that the definition of joy gets narrower the further you go into the process. Where in the beginning, I joyfully held my 38-year old's kindergarten ceramic project tight to my breast, days later I would throw her first baby tooth down the trash chute.
For my husband, the process is far more cut-and-dry. This is a man who has answered to the name of "Chucky" ever since he famously chucked his brother's shoes that were inadvertently left behind one Thanksgiving. My husband takes no prisoners. He loathes clutter. He was rubbing his hands together in eagerness.
First came the big stuff, the furniture. We were blessed with buyers who wanted to purchase much of what we had, but even so my heart recoiled. Though most of it had been purchased during the past 40 years or so -- there is no ancient rocking chair that channels a great great great grandmother who fended off wild Indians on the frontier -- I was certain our children would long for my French writing desk or that charming bamboo etagere. What planet was I living on?
Our children, like so many of our friends' children, opt now for the clean, geometric lines readily available at IKEA or Pottery Barn. They worship the "50's retro" era, complete with dinette sets and vinyl accessories. Ball-and-claw footed dining room chairs? You're kidding, mom, right?
And so, after a few calls to local consignment shops, we move on to our closets. My husband looked wistfully at the row of navy blue and brown suits, lined up like soldiers, all the wooden hangers facing the same direction. They abut the rows of Brooks Brothers dress shirts, organized by color and pattern. And, then, the racks of shoes: loafers, tasseled and non, wingtips, golf shoes, all mindfully supported with shoe trees.
It was a painful thing to watch, so I tried to talk him through the process. You have been retired for eight years, I reminded him. You wear a suit to weddings and funerals, period. Your go-to shoes are those comfy Rockports. Oh, I talked a good story.
Because then I looked at my own closet and came face-to-face with my own mortality when I contemplated the future of my very high heels. Hear me out. They were nothing short of fabulous, satin and snakeskin and suede. But I broke my ankle this year wearing an athletic shoe and I'm noticing that ads for "air step insoles" are mysteriously showing up on my FaceBook feed.
I lay my head down on the French writing desk. It was officially over. I was reminded of a friend who has survived several moves because she always insists on one box marked "Don't throw this stuff away EVER!" She's definitely on to something.
But, believe it or not, our downsizing mission was eventually accomplished, thanks to a lot of compromise and a willingness to ask no questions. At some point when I argued that he was trying to toss out my memories, my husband responded that it seemed I had a lot of memories that pre-dated our marriage 12 years ago. I know when not to say a word but, between us, I've watched a small porcelain skunk etched with the words "I am lucky!" go from home to home to condo. I'm sure it refers to his luck in the business world, but more information is strictly "need to know", and I don't need to know.
The closing on the condo is just a couple of weeks off and we have transferred much more than we intended to our smaller home in the mountains. There are consignment shops in the mountains, we assure each other as we lean on the rear door of the SUV, willing it to lock shut. There are lots of charities that will love these clothes if we don't use them.
For now, we're happy in our downsized home, even if it looks a little bit like a furniture store. Yesterday, however, I caught my husband pushing folded dress shirts into a drawer in our entry hall table. He looked up at me with a face I've seen on puppies after they've grabbed a hot dog off a toddler's plate.
But I'm not saying anything because my "mother of the bride" formal is hidden in a heavy garment bag in the guest room closet. Is it my imagination or did the "I am Lucky" skunk wink from his new perch on the bookshelf?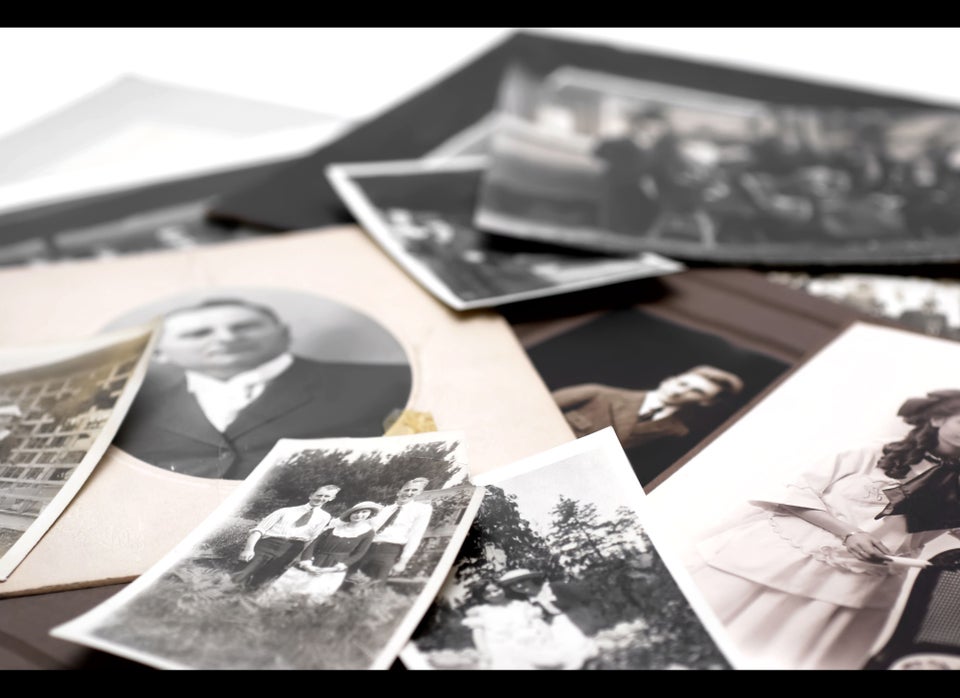 "Master Class" Activities For A Successful Retirement
Related