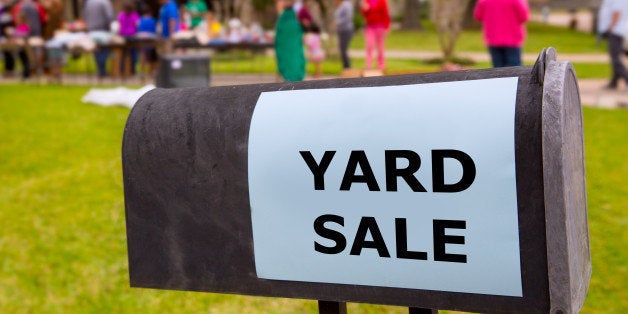 Eventually, we pretty much all downsize. While a few diehards may opt to stay in their large family homes until the hearse pulls into the driveway, most of us decide at some point that we are tired of the upkeep, want to live in a warmer climate, or move to be nearer our adult children. But how do you know when it's time? Here are 5 signs to watch out for:
1) You do the Snoopy happy dance when a real estate agent tells you what your long-time home is worth.
That's what happened to Helen Perlman Siegel and her husband, Bob. In 2005, a real estate agent in Mount Laurel, N.J., told her she could get a barrel of money for her home of 25 years. "I nearly fell to the floor," Helen recalls. "I suddenly looked at all my stuff with a whole lot less sentimentality and thought 'Yeah, I can live without that!'" The four-bedroom Colonial house the Siegels bought in 1980 for $84,000 sold in a bidding war in 2005 for $376,000 and it got them one step closer to their dream of living in Florida. First, they downsized to a town-home in Mount Laurel and in 2007 bought a condo in Florida, where they now live full time. At the time they moved south, their daughters were 24 and 21.
With the housing market enjoying a strong recovery at the moment, it's worth investigating whether it's Snoopy dance time. From the National Association of Realtors comes this: "The median price has risen at double-digit rates for the past eight months, and is now 7.3 percent below the all-time record of $230,400 in July 2006. Two years ago, the median price was 25.7 percent below the peak."
2) You lose your job and just can't get another one fast enough.
Post-50 workers have struggled mightily in the recession and the slow job recovery that followed it. Sometimes, you just need to read the writing on the wall and get out from under the burden. And frequently, what you fear is your worst nightmare turns out to be the answer to your prayers.
That's what happened to one Colorado woman. Her husband was "of that age," she said, when he lost his job. They sold their home at a loss and moved into a rental property. It "turns out it was the best thing ever that happened to us!" she now says. "We are now living in our dream home of less than 1,000 square feet and are free of yard work, most house work, and LOVE our new neighborhood. We went kicking and screaming for no good reason at all!"
The trick to successfully downsizing for financial reasons is this: Don't wait too long to fail. If you are dipping into your savings to pay your home expenses each month, chances are you shouldn't be in that house. You need your savings for retirement, not to maintain a lifestyle you had back when you were drawing a big salary.
3) Your grandkids ask "Who?" when you call and say "Hi Sweetie, this is grandma!"
Distance doesn't make the heart grow fonder when it comes to grandchildren. You need to be there to celebrate birthdays, watch soccer games, babysit and read to them. You can't get to know your grandkids from 3,000 miles away.
4) You have rooms you haven't entered in a year except to dust.
Our affection for big houses is well-documented. And in fact, the average size of a home grew by 88 feet from 2010 to 2011. But at some point, big houses just become unused houses. And you still have to heat them, cool them, and yes, clean them. Smaller homes have less maintenance and as attached as you may be to the John Deere tractor mower, maybe you don't really need it anymore?
5) You can no longer easily find stuff in your house.
No, this isn't dementia setting in. This is more likely you just having too much stuff. According to recent Ikea data, Americans spend an average of 55 minutes per day looking for things they can't find. Downsizing can be very liberating. It forces you to pare down your possessions and prioritize what is really important to you.
What made you decide to downsize? Let us know in the comments section.

Related
Before You Go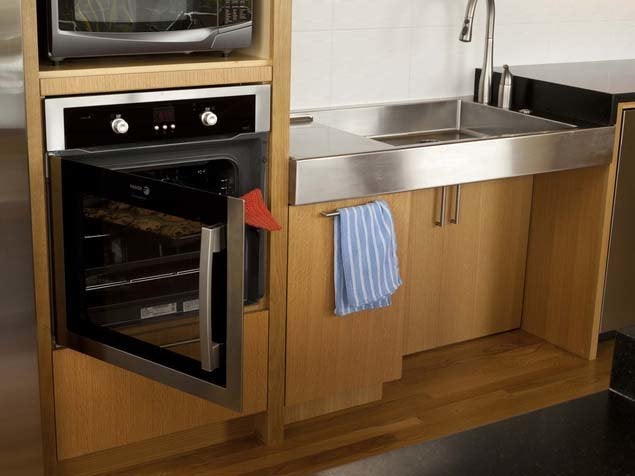 Multigenerational Homes: From The Accessible To The Extravagant
Popular in the Community