Last Sunday some of the characters on Downton Abbey went to London's Wallace Collection and most viewers probably thought, "What's that?"
The Wallace is a small amazing museum that shouldn't be missed. It won't leave you feeling overwhelmed like The British Museum or the National Gallery might. Housed in a historic mansion, the collection of 18th century French furniture, paintings and porcelain along with Old Masters and armory fills two dozen splendid galleries.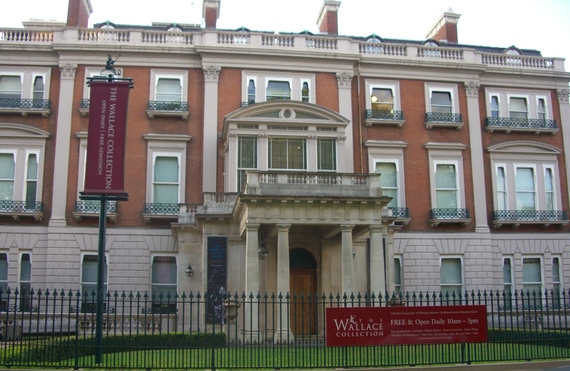 I was there last summer with American students on a fantastic, enlightening tour that was also seductive because I knew I had to return on my own. I was called back for four reasons and I made sure I arrived right after lunch so that the museum would be close to empty and I wouldn't feel impinged on by crowds.
First I sat opposite Rembrandt's soulful portrait of his son Titus, communing with that calm face for a good ten minutes alone.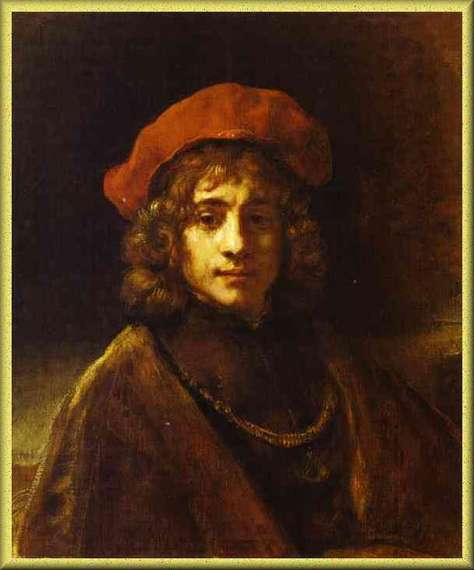 Then I found the remarkable Van Dyke of dreamy-eyed Paris who seems to be contemplating the choice he has to make among the three beautiful unseen goddesses.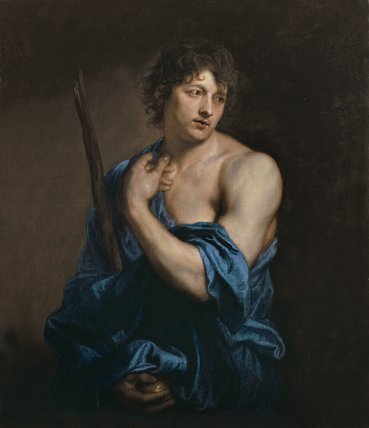 Once again, I was lucky enough to have time to contemplate color and line in the extraordinary painting without anyone crowding around me or getting between me and the painting.
I'd always been in love with Poussin's "A Dance to the Music of Time" from seeing it on book covers and in art books, but here it was in person, and I could spend as much of my own time that days as I wanted contemplating its mysterious cool beauty. It was so vivid I could almost hear music and feel the stamp of feet.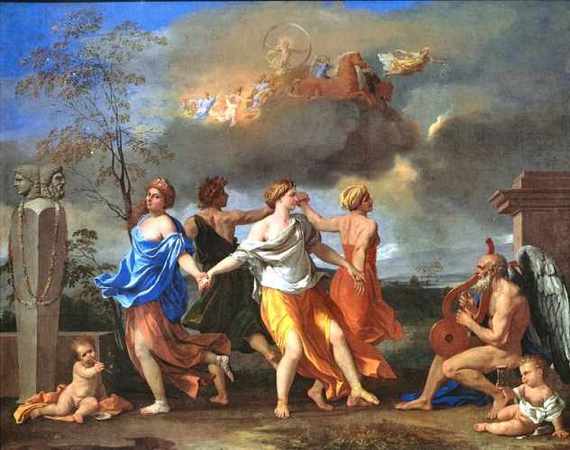 There's much more to see at the Wallace than these three canvases--like a room filled with furniture owned by Marie Antoinette--but I spent easily an hour at the end of my second visit doing something just as wonderful as enjoying the art. And to my mind, just as artistic.
The Wallace boasts a restaurant that isn't a work of art per se, but feels like one: a beautiful inner courtyard where you can have high tea or a kir royale or dessert or the meal of your choice and reflect on what you've seen and what it means to you. It's a space so calm, hushed, and beguiling you could almost be on a quiet sandy beach at sunset with the breeze coming up..... Service was impeccable. Food superb.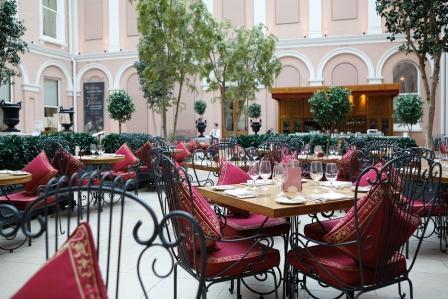 So if you're in London, don't miss The Wallace Collection. You can see all of it in one morning or afternoon. But be warned: make sure you leave time for a return visit.
Lev Raphael is the author of The Edith Wharton Murders and 24 other books in genres from memoir to historical fiction. Check them out on Amazon here.
Popular in the Community