It's enough to make the redoubtable Dowager Countess of Grantham blanch. Members of her aristocratic family wearing clothes previously worn by other people who are not related to them? Who might be -- gasp -- commoners? Perish the thought.
Yet that's exactly what's been happening on hit period drama "Downton Abbey" (Sundays, PBS; check local listings). Costume designer Susannah Buxton -- who won one of "Downton"s six Emmys in 2011 -- and her team have recycled and adapted several evening dresses, outfits and accessories from other television series and movies.
Plus, leading actresses are usually a standard size so alterations are relatively easy, and designer Katie Bugg, of RecycledMovieCostumes.com, says "there are literally hundreds of great examples of costumes that have been reused and recycled for use in other films."
Thus we have Lady Sybil and Isobel Crawley both wearing outfits originally sported by Gemma Jones ("Harry Potter"s Madam Pomfrey) in 1970s' Edwardian drama "The Duchess of Duke Street," Lady Mary dining in a red evening dress previously filled out by Catherine Zeta-Jones in "Death Defying Acts," and Lady Edith channelling Lucy Honeychurch in a white dress from "A Room With A View."
Uma Thurman's character in "The Golden Bowl," Charlotte Stant, has also spanned the "Downton" generations by contributing at least two items to the wardrobe -- a velvet gown for Lady Grantham and her mother-in-law's silk tea dress.
Last year the costumes worn by characters in a shooting scene for the UK Christmas special were slated by the former editor of Shooting Times as being anachronistic (a claim denied by "Downton" producers).
In a letter to The Daily Telegraph, Tony Jackson wrote, "The episode is set in 1919-20, but the guns are dressed in the garb of the 1890s. ... No driven game shot in the Twenties would have been seen wearing leather gaiters. All would have worn plus fours, stockings, leather boots and, possibly, light-coloured [sic] spats."
Continue the drama with "Downton Abbey" Season 2 on PBS. New episodes air Sundays, check your local listings.

Related
Before You Go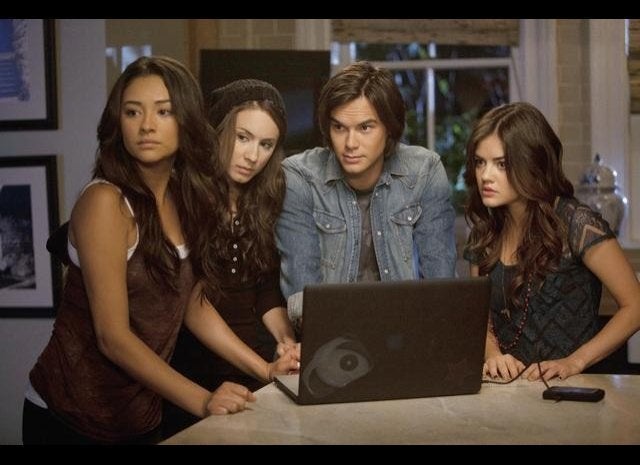 What To Watch On TV: January 9 To January 15
Popular in the Community