Season Six is thrilling beyond measure. The show is going out in a blaze of glory. I had to take Valium midway during last Sunday's episode because I thought I'd never get to sleep after the non-stop excitement.
There were two baskets prepared by Mrs. Patmore. Two! And they were big.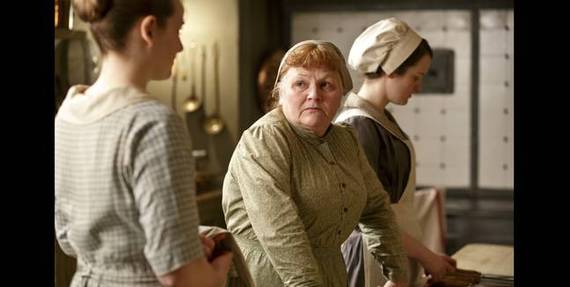 The dreaded trial didn't happen! Another anti-climax. Hurray! Bring 'em on. Nothing like dashed expectations in a gorgeous setting to get the heart racing.
Barrow discovered a weakness in Jug-ears and didn't do a happy dance but offered to "teach him how to read." We all know where that can lead, don't we? First there's teaching, then there's reading, then there's skimming, then "that day we read no further" (look it up).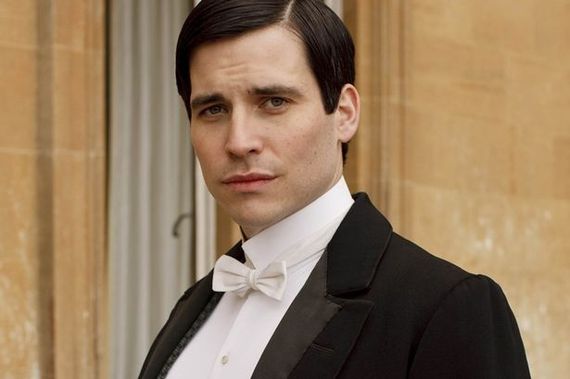 Mary actually took her own necklace off and tossed it onto her bed! Insouciantly. It clattered.
Mary watched racing cars and 1) didn't experience any PTSD and 2) looked like her whole body had been Botoxed.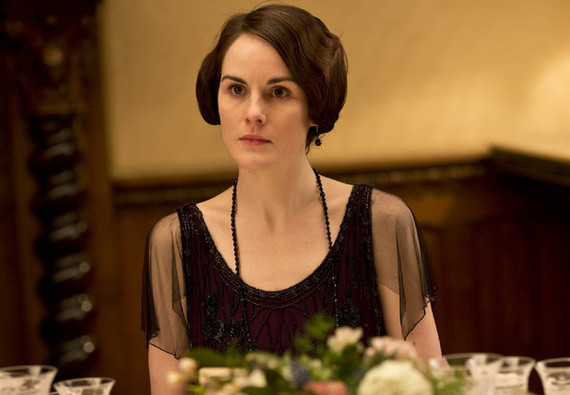 Pigs were mentioned with enough regularity to make you hope one of them would be brought in to dinner with a gilded apple in its mouth. Or someone would use the word "swine." I can't believe it's not bacon!
Spratt truly sounded as if he was about to swallow his own lips when Denker turned the tables on him. Wouldn't that be amazing--if he got fired, he could join a circus!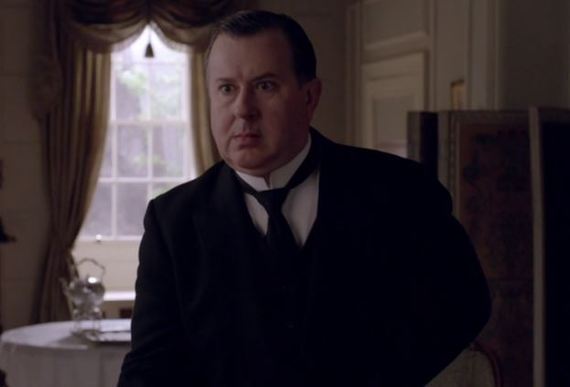 Lord Grantham finally collapsed after endless build-up, but sadly didn't die. Everyone on that show looks so very good in black.
And the Obamacare issue raged on--this time with Neville Chamberlain making a guest appearance, an acting black hole who probably sucked the blood right out of Lord Grantham's ulcer.
Maybe Winston Churchill can be a future guest and the Dowager Countess will be the one who pushes him to return England to the Gold Standard, which will plunge England into chaos. Talk about tradition!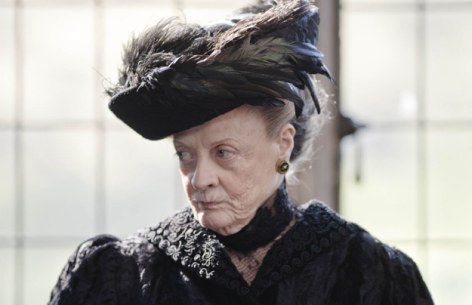 I'm hoping this next episode they'll discover a roof leak, moles in the beautiful lawns, poachers, and maybe even a stolen snuff box which will bring the show full circle!
Downton Abbey should come with a warning label now, because Julian Fellowes is clearly going for broke in its final season.
Calling all HuffPost superfans!
Sign up for membership to become a founding member and help shape HuffPost's next chapter