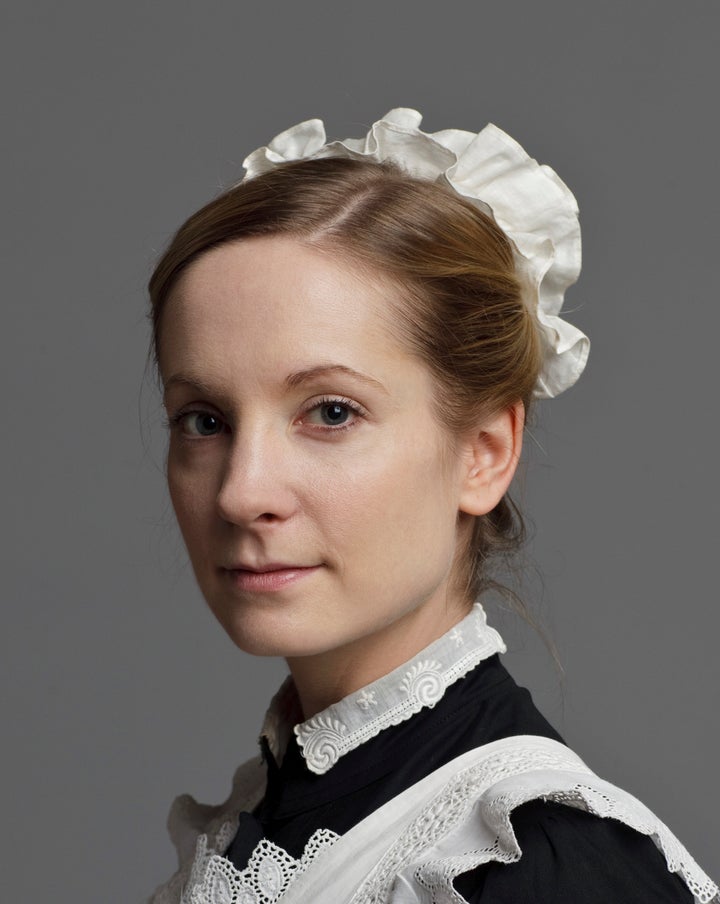 Of all of the couples on "Downton Abbey," Anna Smith (Joanne Froggatt) and Mr. Bates (Brendan Coyle) are most likely to have a fan-made "We Found Love" tribute video created in their honor. The unlikely couple did, after all, find love in a hopeless place.
Sadly for the fan favorites, the future is still uncertain for Anna and Mr. Bates heading into a very tumultuous Season 3. With Bates sentenced to life in prison for a crime he didn't commit, Anna is on a mission to free her husband. But how long can the housemaid truly wait for justice to be served?
In the last year, "Downton Abbey" has become an American phenomenon. Do you find yourself being blown away by that? Are you getting recognized here?
I am quite blown away by this actually. It's an incredible thing, and it's just been an incredible experience for all who are involved. I was recognized in a deli in New York when I was in the city around Christmas time, and I've just been out to L.A. two weeks ago to [attend] the TCAs -- there was about six months in between my last visit to New York -- and every time I go out word seems to have spread. The popularity of the show seems to have just grown and grown and it's just really exciting to see that trajectory and to see it fly really and to see a little part of that. It's a lot of fun!
I also have to say congratulations on the Emmy nomination!
Thank you! It is incredibly exciting. I still can't quite believe it. It was the biggest shock of my life! The biggest and best, certainly for my career anyway. It was an amazing surprise and also that the show got 16 nominations in the drama series category which traditionally is a much more difficult category than miniseries. So we're all just over the moon. It just feels like a dream at the moment.
Did anyone from the cast call you? Do you remember who called you first?
I was in the middle of filming actually -- Brendan [Coyle] and I were in the middle of filming a scene. So we shot half of the scene and then we broke for lunch. They had an hour off, and I had to run out to go to the post office and run errands. And that's when the Emmys were announced [and I was] thinking, "Oh, the Emmys must have been announced." I thought, "I'm going to go back [to set] and see what we got." And then I got back to my dressing room and Michelle Dockery, who plays Lady Mary, had texted me saying congratulations and I had three missed calls. I thought, "Oh, that's weird." I kind of had an inkling, but I thought, "No, it can't be me!" So I called Michelle and I said, "Did we get a lot of nominations?" And she said, "Yeah, you're nominated!" And I said "Oh my goodness!" I just could not believe it. I screamed and jumped up and down and cried a bit. I went back on set with Brendan, and we were both Emmy nominees -- it was great!
Did you guys all celebrate on set?
I'd like to say we did, but there was just too much work to do that day and we kind of went, "Yay! Yay!," and had to calm ourselves down and carry on with the scene. It's a tight schedule! We had to get right back in there and start working.
Season 2 left things in a unfortunate place for Bates and Anna. Where is Anna's story going to pick up in Season 3?
Anna starts Season 3 in a much more hopeful, positive place because Bates has been reprieved from the death sentence. When Season 3 starts, Mr. Bates has been incarcerated for some time and is having an incredibly difficult time, but at least Anna has something to work for and work toward and hope for. She wants to free her man, and she is determined in her quest to find the truth to do so. Anna wants to bring justice for Mr. Bates, so she starts off in quite a positive place. But as the series progresses, the strains of being apart from each other do start to show, and I think you do see Anna wobble with her positivity. Even Anna can only take so much.
What about Anna's role within the abbey? Is that going to change?
She starts off the season as the head housemaid, and later in the series, Anna finally becomes a full-fledged ladies maid. So her quest to free Mr. Bates goes on in her free time, which she has very little of. But the nice thing is she's still very involved with the house and the family and the servants. She's very connected with the house because Mr. Bates isn't, since he's in prison. His connection with reality -- and his connection with the life that's going on without him -- depends on Anna. She visits him and tells him what's going on in the abbey, the trials and tribulations of everybody in it. That's very important to him.
Are you excited to switch up your wardrobe this season?
Oh yeah! I'm obviously excited about new dresses. I mean the thing is, with Anna, she's never going to come down in a ball gown and pearls. It would be very strange. But I do get some new outfits. Caroline [McCall], our new costume designer, has done an incredible job this year, and ran with everything Susannah [Buxton] started. So, I think all around the costumes are really fantastic.
Do you ever find yourself in Michelle's costume closet?
Of course! I do get my hands on one of Michelle's dresses for Season 3, which I'm very excited about. It takes me three years but eventually ... [Laughs.] Basically, Lady Mary has given Anna one of her old dresses -- an old day dress. It's a very simple dress, but Anna wears it as one of her best dresses when she's away from the house. I finally get to let loose. Well, not let loose, but I finally get a hold of at least one item of clothing from Mary's wardrobe.
There's obviously going to be some great scenes between Lady Mary and Anna this season. Their friendship is so dynamic.
Yes, indeed. I think their relationship strengthens more and more over the series. You see them both really come into their own in season 3 and really grow into strong women in different ways. They have a real connection being that Lady Mary is somebody that turns to Anna for support with the stuff she's going through, and Anna also turns to Lady Mary for support, so they do have a very unusual and special relationship.
They've been put in similar situations with the men in their lives -- Lady Mary spent a few years away from Matthew and now Anna is going through the same thing with Bates.
I think they can connect to each other, and although their lives are very different and their situations are and always have been very different, they can empathize with each other's heartache. They can also enjoy the fact that they both found true love, and they know what that feels like -- and they also know what it feels like to lose it. I think that's a big connection between them.
Anna has always been a very sweet-natured, kind person, but on her quest to free Mr. Bates, will we see Anna start to flex her muscles?
I think Anna is quite strong, and you see that in her in Season 3. But you kind of have all along. In Season 1, she tells Mr. Bates that she's in love with him, not the other way around. That was very shocking for a lady of that time. So she has got this inner strength that comes across at certain times. When I was starting to plan out how I was going to play Anna before we started filming the first season, I thought this character was a beautiful person on the inside -- someone you could really trust and rely on -- but I didn't want her to be too passive in any way. She has to be strong because she is the type of person who would stick up for her friends and for her loved ones. [She won't] stand back and let people walk all over her. She's quite savvy like that.
With Bates' fate in question, is her loyalty to him going to waiver at some point? Is she going to start questioning the future of their relationship?
She certainly wavers at times with the situation. I don't think she ever questions [her love for Bates]. There's strength in that relationship. Through everything, she 100 percent believes in him and he does in her, and that's what is so romantic about them, that they don't want to let each other go. She does have her moments, but she still has faith in her man.
In terms of his perspective, she is sort of all he has left. She is his only hope.
Especially with him being in prison, you do see a sort of dark side to Mr. Bates in Season 3. So Anna really is his saving grace and his lifeline really in every way.
I have to ask what it's like to work with Maggie Smith, because she seems like she's so masterful at what she does.
She certainly is masterful! Maggie is great. Unfortunately, I don't get many scenes with Maggie, but whenever I see her on set she always gives me a big hug. She's just great fun as well. She's got a fantastic sense of humor. She has a very witty and dry sense of humor. She just makes everything look so easy. She's an amazing actress to be able to watch. I saw Shirley MacLaine and Maggie do a scene together, and it was the most amazing moment I've ever had on set. There was just so much chemistry going on between them, and it was just so special to see them play off each other. You could just feel the atmosphere in the room; the entire crew went quiet, and you could hear a pin drop. It was an intense scene to observe.
Does Anna get many scenes with Shirley MacLaine's character, Martha?
I don't really. I'm in the background of one scene that she's in. That's it. Although I met Shirley, and she was just lovely. We've missed having her around. She has the best sense of humor as well -- so witty and so much fun to have around. We hope to have her back.
There have been rumors that Maggie Smith won't be back for Seasons 4 and 5 ...
I hope very much that she is, but we haven't even been told whether we are doing a Season 4 yet, so I think all those questions are a bit premature at the moment. I know we hopefully would like to do a Season 4, but we haven't been commissioned for it yet. So I don't really know. We're all just sort of waiting to see if Season 3 is as popular. If it is, I'm sure we will be making more. But all of those questions are yet to be answered.
Some critics thought the tone of Season 2 was a bit more melodramatic than the previous season. Does Season 3 have a similar tone?
Well, with Season 2, there was The Great War. [Laughs.] So that kind of sets the bar for how things are going to be done. If you decide to tackle that period and those particular years, then you have to have the drama. You have to have more extreme storylines. It wouldn't make sense not to. I think that was a natural progression for Julian [Fellowes, the creator]. But certainly in Season 3, we start in 1920, and yes, there are trials and tribulations, but the war is over and Downton and the rest of the world are coming out of that. Therefore, as a whole the series starts with a real sense of positivity -- around Downton and in the village and in the country. In many ways, Season 3 does come back to its roots again.
Will flapper dresses be involved?
There may be one or two, but we're slightly early because it's only 1920. But you definitely see a big change in the costumes, and they're definitely more modernized. We don't go full-on flapper girl -- the skirts were much shorter in the mid-1920s -- but you certainly see the shapes change and the fashion develop over the series, which I absolutely love.
Anna and Mr. Bates seem to be two fan favorite characters. As a personal fan of the show, do you have a favorite character?
For an actor, it's actually a nice show to be able to watch because you're not in it all the time; it's an ensemble piece. I always enjoy sitting and watching an episode because even though I know the stories and I know everybody's scenes, I never saw it. So there's so much of it that I haven't seen until it comes on screen, and I genuinely look forward to seeing those scenes. And I do have a favorite character. Obviously, I love Mr. Bates and him marrying Anna, and you know I'm connected with them emotionally, but Mr. Molesley is my favorite character. He's the butler at the Crawley House. Bless him, Kevin Doyle -- who plays Mr. Molesley -- he's just fantastic! Poor Mr. Molesley. He's just destined never to quite get there, always falling just short of where he wants to be. I just always really feel sorry for him.
I love Lady Sybil, so I'm very interested to see where her storyline goes this upcoming season.
It is very interesting in Season 3 because Lady Sybil (Jessica Brown Findlay) and Mr. Branson (Allen Leech) come back to Downton as a married couple, and Mr. Branson's quite upset. There are some very interesting dinner scenes when they come back home.
Season 3 of "Downton Abbey" premieres January 2013 on PBS.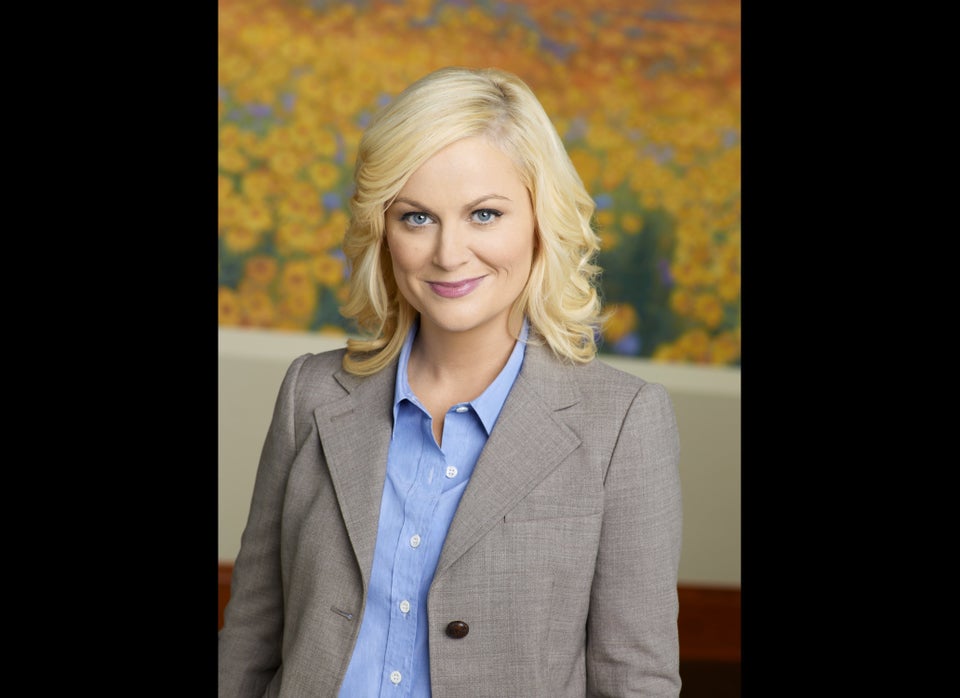 Emmy Nominees 2012
Related
Popular in the Community