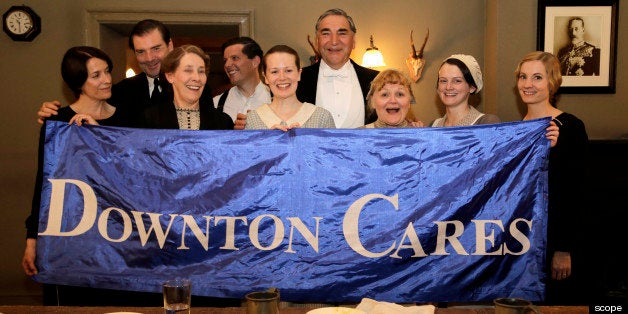 The Masterpiece drama's new cast members Nigel Harman (who plays the new valet, Mr. Green, is fourth from the left) and Raquel Cassidy (who plays Baxter, is on the far left) made their first in-costume appearance in a photo for Scope's Britain Cares campaign, which supports disabled people. The two are seen with returning "Downton" cast members, holding up a banner reading "Downton Cares."
Check out the photo below: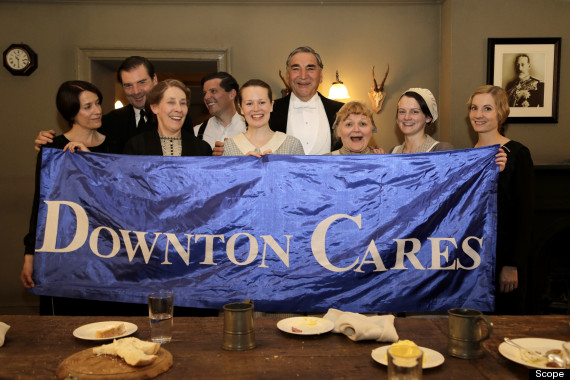 "Downton Abbey" Season 4 premieres on Sun., January 5, 2014 on PBS.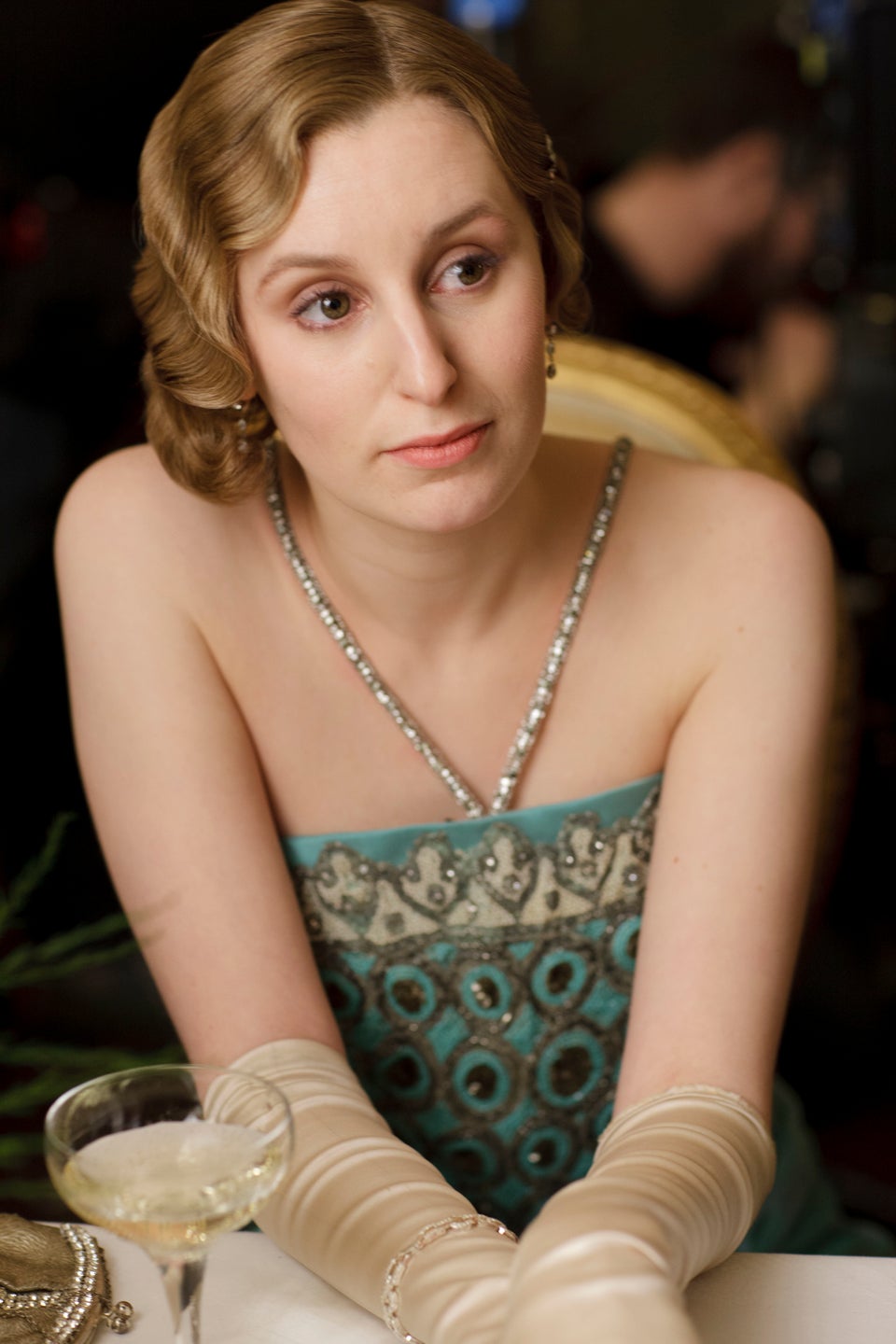 "Downton Abbey"
Related
Popular in the Community