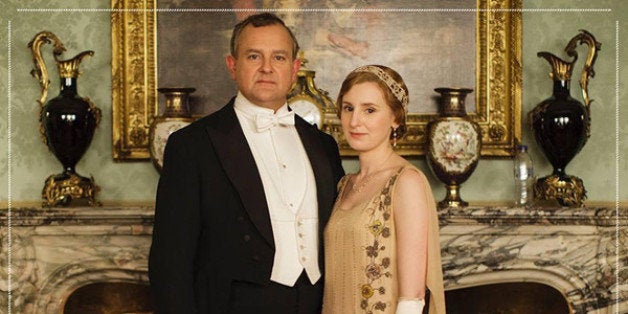 Well, at least they didn't call it "Downtown Abbey."
"Downton Abbey" just released some new photos to promote Season 5, according to E!, but one particular image of Robert Crawley (Hugh Bonneville) and Lady Edith (Laura Carmichael) is going viral for all the wrong reasons. Can you spot the error below?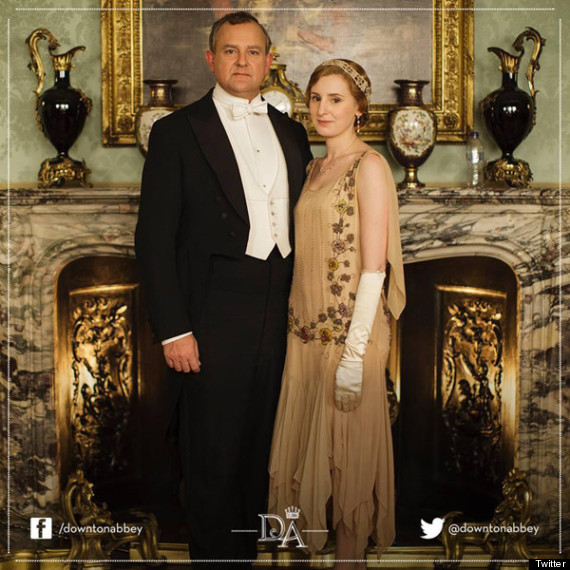 If you answered, "The giant plastic water bottle on the mantel," congratulations! You know more about the 20th century than PBS!
The series is currently set in the early part of the 1900s, a time when plastic bottled water wasn't available. So unless the new season is when the Crawleys finally unveil their secret time machine, it looks like someone on set made a major faux pas.
We'll give "Downton" a pass this time because people should be able to enjoy refreshing beverages regardless of what century they're in, but production should probably keep a closer eye on things going forward. When it comes to photo errors, it's like her Ladyship, the Dowager Countess of Grantham, says: