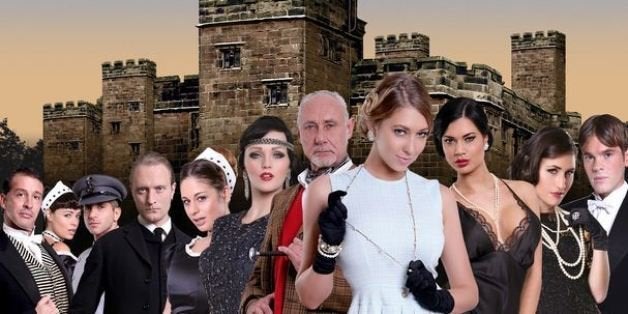 Somewhere in Yorkshire county the Dowager Countess -- aghast! -- has dropped a cup of tea.
The adult film features a cast of characters by the names of Lord and Lady Grabhem, their stepdaughters Abby and Fanny -- "step" since this bunch is too respectable for incest -- and, of course, Master Bates. All the dirty drama will go down (no pun intended) at Bottomley Manor.
Hold on to your crumpets and put the kids to bed, "Down On Abby" is set for release on April 1. Check out the full poster below.
Us too, Your Ladyship, us too.
Related
Popular in the Community