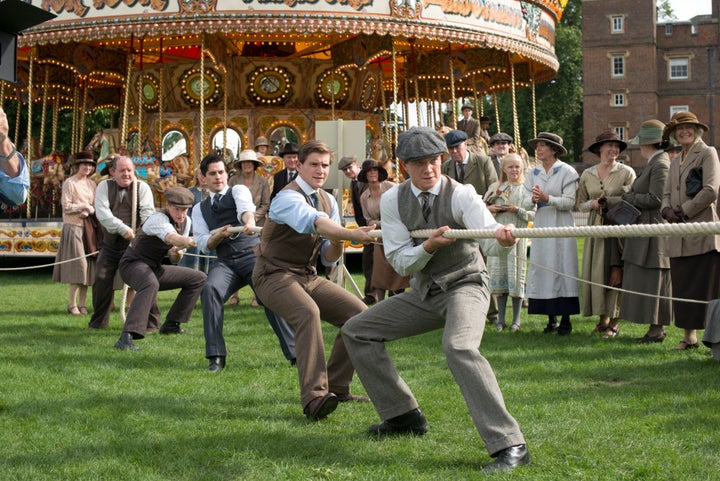 For as many positive things "Downton Abbey" viewers have to say about the British period drama, there are just as many criticisms and the Season 3 finale was certainly no exception.
Though American television viewers may expect Christmas installments to be filled with good tidings, the "Downton Abbey" Season 3 finale rang in the holidays with tragedy: Matthew died in a car crash.
In a statement, Fellowes explained: "Audiences across the world have been captivated by the ups and downs of Mary and Matthew's relationship, culminating in their wedding. Fans have enjoyed what has become a solid and loving marriage. It is for this reason that the producers decided Matthew and Mary could not simply be estranged or parted, resulting in his untimely and tragic death at the end of the [Season 3] finale."
There were many strong reactions to the final moments of the "Downton Abbey" Season 3 finale and two opposing views here at The Huffington Post in regards to Matthew's death. The Huffington Post's TV critic Maureen Ryan wrote that Matthew, portrayed by Dan Stevens, was "saddled with some of the show's dumbest storylines" and now, he and the show will be put out of that misery. "All that 'Downton' held for Matthew was more of the same, and those repetitive storylines had reached the point of diminishing returns," Ryan wrote. "I think more highly of the actor and the character than to want that. And his death will force the show to evolve: [Creator Julian] Fellowes may not like to embrace change, but with Stevens' departure, "Downton's" creator will be forced away from the Matthew-Mary dynamic and will have to try a few new things."
But The Huffington Post's executive arts and entertainment editor Mike Hogan doesn't agree. "I don't like it when a story like this one, which owes at least as much to 'Great Expectations' as it does to 'General Hospital,' lets contract disputes determine its plot," Hogan wrote in his "Downton Abbey" Season 3 finale recap. "Matthew's death just feels wrong. It's too much, too soon. Yes, I know that tragedies don't always come in neatly spaced out intervals. I heard a story recently about someone who lost three close family members in a single year. But we don't watch 'Downton Abbey' because this family is unusually susceptible to tragedy. In fact, I suspect many of us watch it because it extracts such high doses of drama and tension from such trivial concerns."
What'd you think of the tragic "Downton Abbey" Season 3 finale? Let us know in the comments.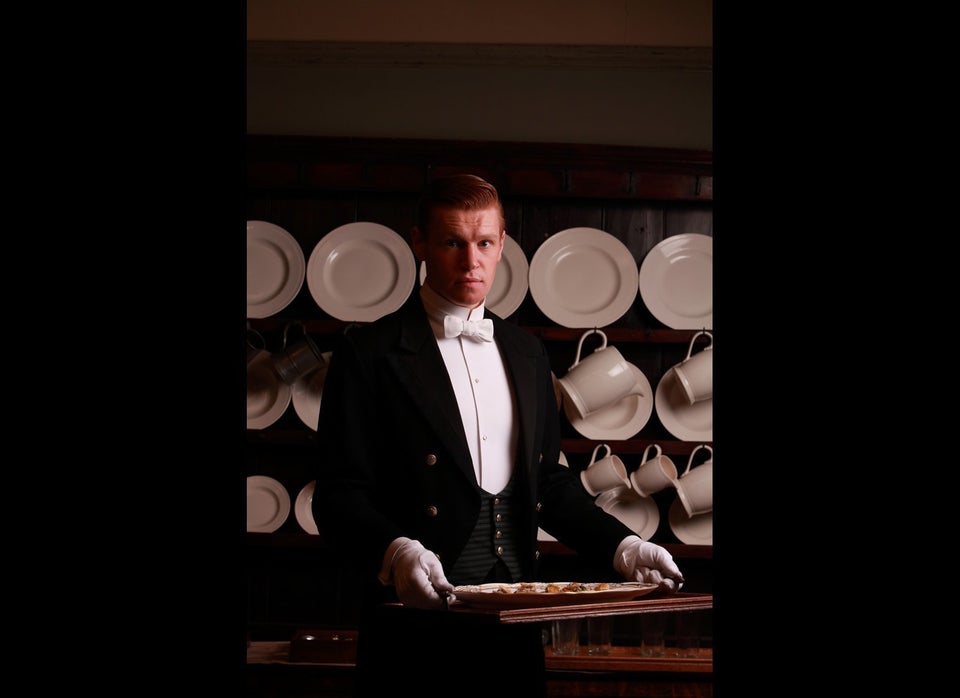 'Downton Abbey' Season 3
Related
Popular in the Community