 SPOILER ALERT -- do not read on if you have yet to see the 2012 "Downton Abbey" Christmas special, which aired in the UK on December 25.
After months of will-he or won't-he speculation, Dan Stevens has given the official word that he won't be appearing in Season 4 of "Downton Abbey."
Currently starring alongside Jessica Chastain in Broadway's "The Heiress," a plot twist in the Season 3 Christmas special confirmed that Stevens won't be back.
"We were always optioned for three years," Stevens, who played the dashing Matthew Crawley and love interest to Lady Mary (Michelle Dockery), told The Telegraph. "And when that came up it was a very difficult decision. But it felt like a good time to take stock, to take a moment. From a personal point of view, I wanted a chance to do other things.
"It is a very monopolising job. So there is a strange sense of liberation at the same time as great sadness because I am very, very fond of the show and always will be."
This isn't the first time Stevens has hinted that he might not return to the hit period drama.
UPDATE: "Downton Abbey's" British broadcaster, ITV, has issued a statement on Stevens' departure and why the producers chose to end his storyline the way that they did. SPOILER ALERT:
After three successful series and two Christmas editions of Downton Abbey, Dan Stevens decided not to renew his contract beyond the initial three years he had been contracted.

We wish him every success for the future. Michelle Dockery will be returning to her role as Lady Mary in series four which begins production in February.

Over the last three years, audiences across the world have been captivated by the ups and downs of Mary and Matthew's relationship, culminating in their wedding.

Fans have enjoyed what has become a solid and loving marriage. It is for this reason that the Producers decided Matthew and Mary could not simply be estranged or parted, resulting in his untimely and tragic death at the end of the Christmas episode.

In the next series, alongside all the usual drama, comedy and romance involving the much loved cast of characters, viewers will see Mary adjusting to her life and attempting to move on without the man she loved.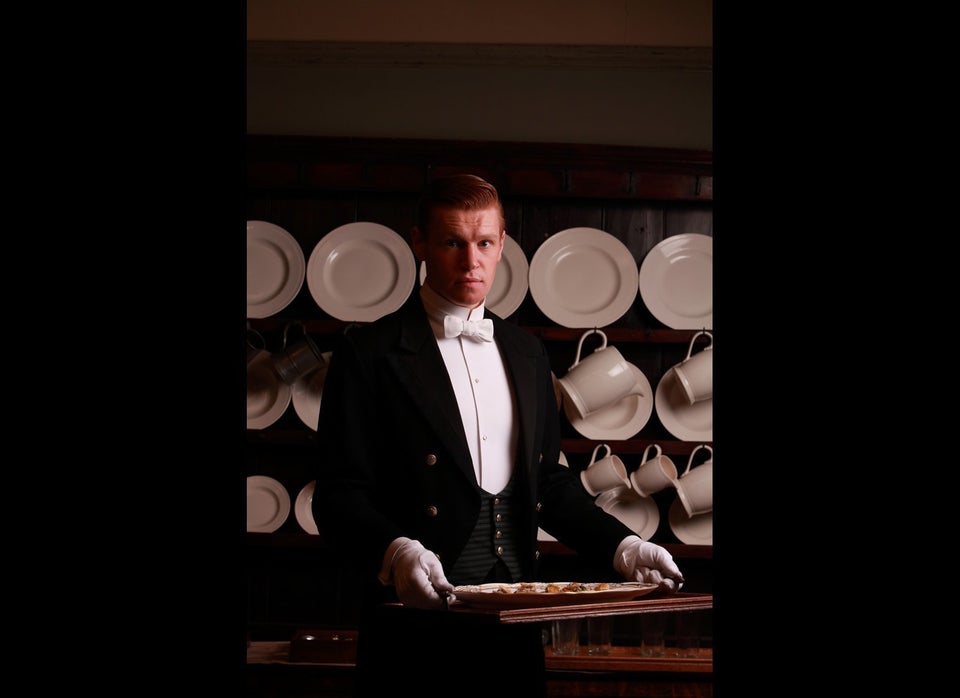 'Downton Abbey' Season 3
Related
Popular in the Community