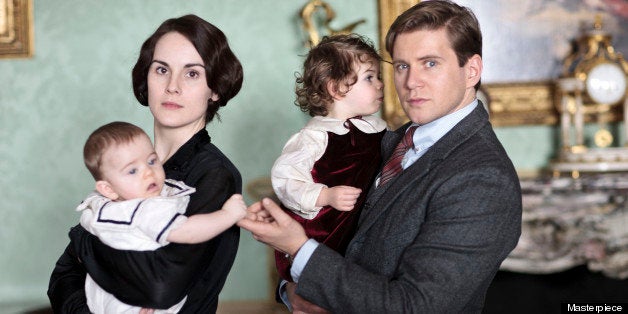 Season four of "Downton Abbey" is rapidly approaching (Jan. 5 at 9 p.m. on PBS, to be precise), and that's pretty exciting if you've avoided streaming it or reading the seemingly unavoidable spoilers. A lot happened toward the end of Master Piece Theater's third installment. Although, it was all too easy to get caught up in the realization that Julian Fellowes will literally never give us "just deserts" and forget the impact of the events that proceeded Lord Matthew's death. So now, with an entirely new series of Crawley drama ahead, we bring you a primer on what we can expect starting next Sunday.
Matthew Crawley is dead ... and so is the anticipation of progress or any chance at making the estate self-sufficient.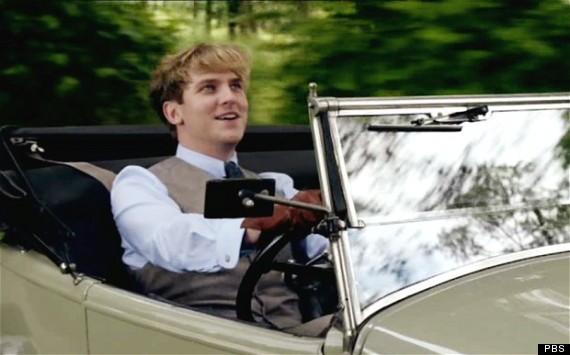 Matthew's death was a long time coming. The cast knew about it before Season 3 even began filming, but Dan Steven's plans to leave and write an e-book (?) provided quite the spoiler. Of course, you could never forget that Matthew has died! A new father, love of Lady Mary Crawley's life! But what you may need a refresher on is the fact that Matthew was making strides in altering the function of the estate, so that it could actually make money instead of seemingly burning through it faster than Thomas could smoke a cigarette out back. With a baby as his heir, Lord Grantham is in charge again and things are sure to move backward, despite the uppity "Lord" Tom Branson's urging.
Edith finally found someone to make googly eyes at that made googly eyes back at her (!), but there'll be a lot of drama before they ever get together.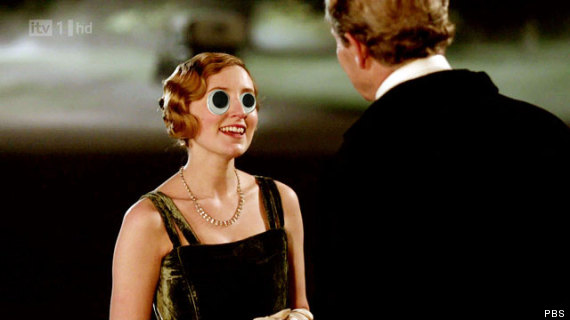 Poor, tragic Lady Edith seems to finally have dug up some romance for herself, so, of course, there's a catch. Michael, the newspaper editor, forced his way into the Crawley hearts and minds, but pretty much waiting outside of Duneagle Castle until they would let him in. He seems to have made a dent, but then, there's that whole mentally-ill-wife-that-he-can't-divorce thing. Matthew (Lord, rest his soul) actually told Michael to graciously let Edith down, but that girl was not about to be dumped again. She encouraged Michael to pursue their mutual interest, despite the seeming impossibility of their ever being together -- a difficult situation which will surely be a major plot point for Edith's googly eyes in this coming season.
Tom spurned the advances of saucy maid Edna, who will be returning to Downton this season.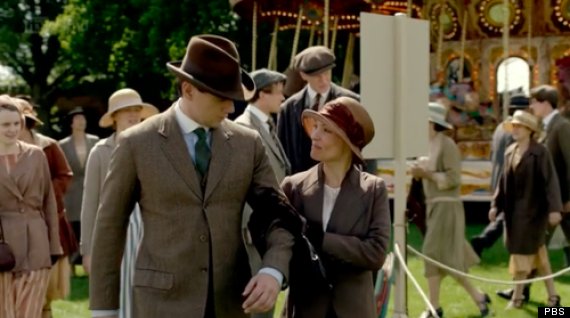 Tom spent a large portion of Season 3 fighting the urge to indulge Edna, who seemed desperate not only to seduce Tom, but to convince him he ranks among the downstairs help. When he is the only member of the upstairs folk who does not venture to Duneagle, he is even more vulnerable to her increasing boldness, but spurns her before things go too far. Ultimately, Tom ends up crying over Sybil, while Edna is fired. It seems, for a moment, she was a fluke of a character. Edna Braithwaite's name, however, is listed among the cast of the upcoming episodes, so we can expect more promiscuity (or at least upstairs-downstairs aggression).
Thomas was somehow promoted to underbutler and therefore currently ranks higher than the recently freed Mr. Bates.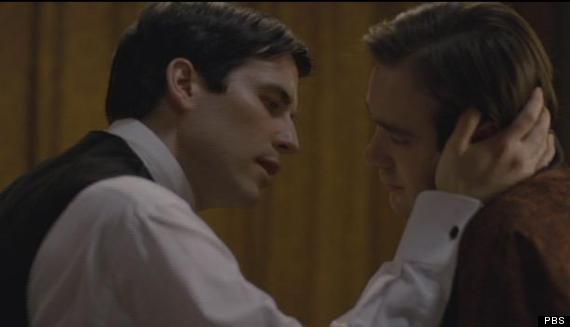 When Alfred threatens to reveal Thomas for forcing himself on Jimmy, Lord Grantham is surprisingly understanding. Thomas is briefly fired with no reference, but Bates intervenes, convincing O'Brien to help with the one bit of information that might persuade her: "her ladyship's soap." Eventually, the patriarch defends Thomas and allows him to return to work at a higher standing. Once again the Bates are punished for their simplistic goodness and so their feud with Thomas wages on (unless, that is, he manages to pit himself against a more deserving enemy).
Rose is moving into Downton Abbey, because she's an angst-y teen, who will spend this season doing angst-y teen things.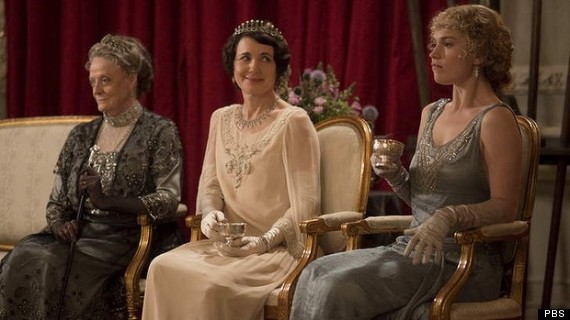 We met niece Rose so late in the season, she seemed almost as random as Edna. She didn't appear to add to the overarching narrative, but her jazz-frequenting, party girl ways can certainly add a bit of much-needed volatility to Downton as a resident. With no natural allies in the Crawley house and the the roaring '20s rapidly approaching, the family's youngest cousin is sure to get in trouble.
For more of a look at what's to come, check out some pictures from season four below: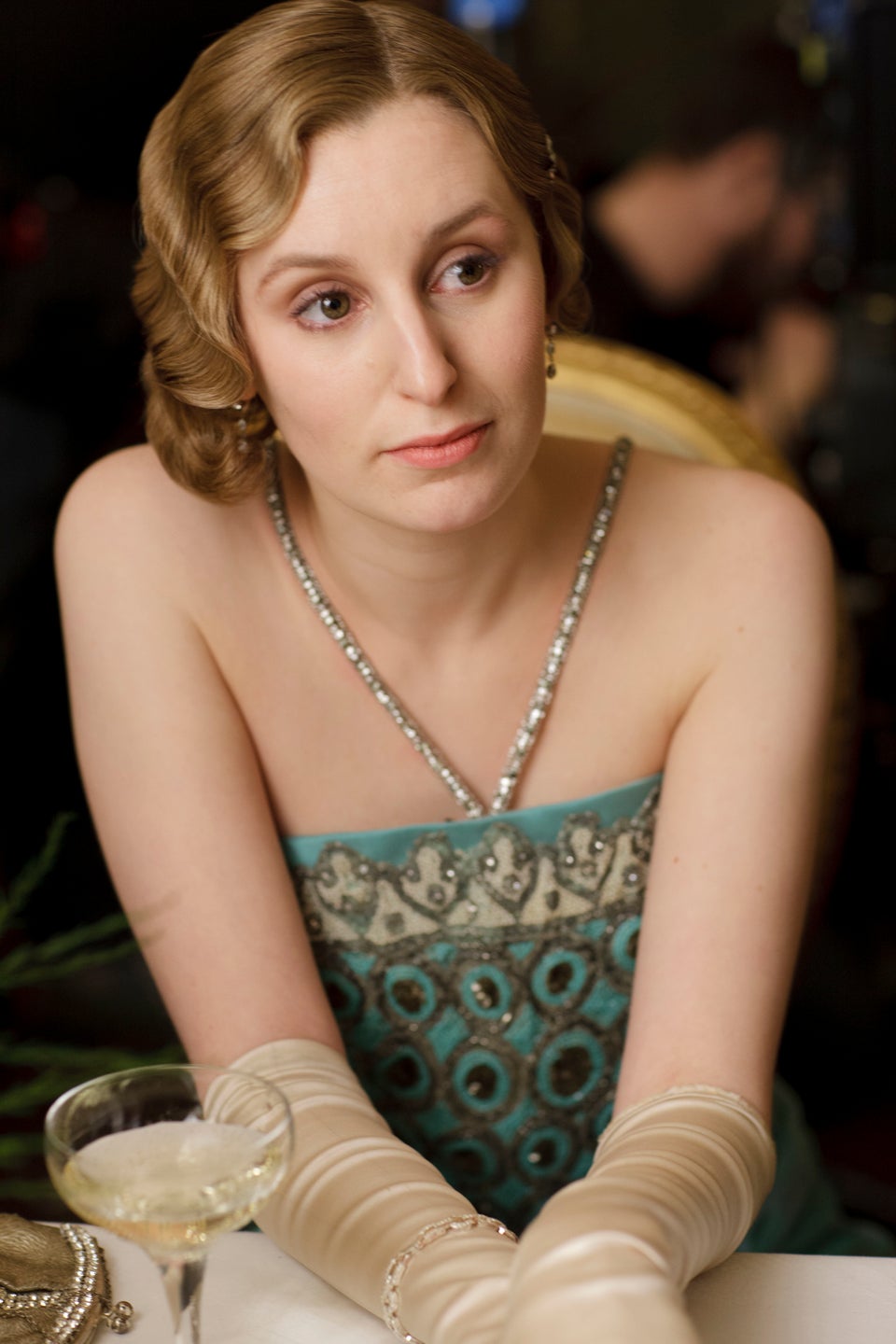 "Downton Abbey"
Popular in the Community