 SPOILER ALERT -- do not read on if you have yet to see the 2012 "Downton Abbey" Christmas special, which aired in the UK on December 25.
Now, "Downton" creator Julian Fellowes has weighed in on the actor's abrupt exit, telling British newspaper the Daily Telegraph, "We have always tried to persuade him to stay. He had done fantastically well for the series and his creation of Matthew was terrific. But this is life. Dan felt that this was right thing for him, and the right moment to move on to different areas."
Stevens' exit proved particularly controversial, considering that Matthew was killed in the Christmas episode, rather than the door being left open for a future return. According to the Telegraph, "Downton's" British broadcaster, ITV, has since been inundated with complaints that the storyline was "a 'travesty', a 'tragedy' and an 'outrage', with some saying the ending had 'ruined their Christmas'."
But Fellowes maintained that killing Matthew was really the only course that the show could take once Stevens decided to depart. "If he had been prepared to come back for maybe two or three episodes in a series, that would be different. Then we could have had a foreign posting or invented a career that would have made it possible for him to be away," the creator said. "Otherwise we would have had to make this tremendously successful love affair between Mary and Matthew unhappy, which I didn't feel would be believable ... So we didn't really have any option. By him dying, their love can remain in tact."
While Season 3 has yet to air on PBS in the US, rumors of Stevens' exit began circulating as early as March, when it was revealed that Stevens, Jessica Brown Findlay (Lady Sybil) and Siobhan Finneran (O'Brien) hadn't renewed their contracts past Season 3. The speculation began anew after the actor relocated to New York to star in "The Heiress" on Broadway. "New York for me is going to be one big adventure," Stevens said at the time. "I will be taking the whole family out and we will be there for six months. I don't know if I will be returning to 'Downton.'"
After the episode aired, Stevens explained his decision to exit the show. "We were always optioned for three years," he told the Telegraph. "And when that came up it was a very difficult decision. But it felt like a good time to take stock, to take a moment. From a personal point of view, I wanted a chance to do other things."
ITV then released a statement on Stevens' departure in an attempt to console the show's heartbroken audience: "After three successful series and two Christmas editions of 'Downton Abbey,' Dan Stevens decided not to renew his contract beyond the initial three years he had been contracted ... Over the last three years, audiences across the world have been captivated by the ups and downs of Mary and Matthew's relationship, culminating in their wedding. Fans have enjoyed what has become a solid and loving marriage. It is for this reason that the Producers decided Matthew and Mary could not simply be estranged or parted, resulting in his untimely and tragic death at the end of the Christmas episode."
Season 3 of "Downton Abbey" premieres in the U.S. on Sun., Jan. 6 at 9 p.m. EST on PBS.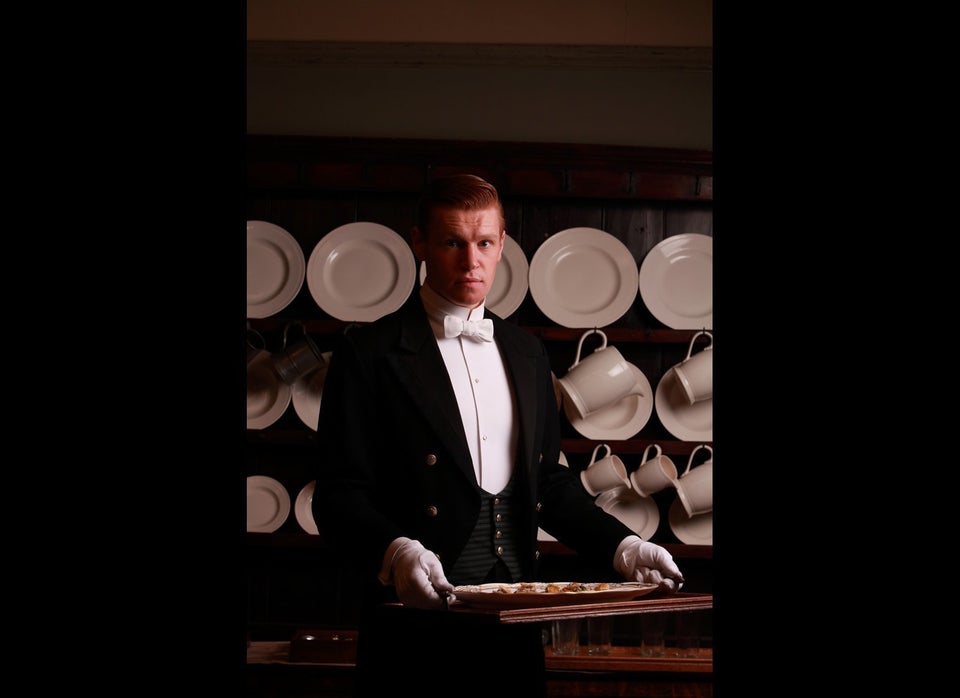 'Downton Abbey' Season 3
Related
Popular in the Community