As a former MTV VJ and the host of Club MTVs, Downtown Julie Brown was often surrounded by celebrities in the '80s and '90. But things didn't stay strictly professional with one ultra-famous star: Billy Idol.
Before the two crossed paths professionally, they traveled in the same circle in their native England, as Brown tells "Oprah: Where Are They Now" in the above video. At the time, she simply admired him from afar.
"When I grew up in England, I loved punk rock... and I loved rock, and Billy Idol was my favorite, favorite artist," Brown says in the above video. "I used to be in these little places where Billy would be in London, but I was just this young girl with, like, spots and stripes and bows, and he was all-leather and [with] these chicks... So, hey, that wasn't going to happen."
Then, after Brown came to America and landed her iconic gig with MTV, she found herself in a face-to-face interview with her celebrity crush. After the interview ended, Brown kept the casual conversation going. Idol, however, was quite direct in his responses.
"I said to him, 'What would you like to do?'" Brown remembers. "He said, 'Well, you.'"
The first thing Brown did was call her mother. "I said, 'Mom, I think I want to bonk Billy Idol!'" Brown recalls, laughing. "My mom said, 'Oh, that's lovely.'"
But did Brown and Idol end up dating, as rumors suggested? Not quite.
"Um, I wouldn't say 'dated,'" Brown clarifies.
In the video below from her appearance on HuffPost Live, Brown talks more about the fun times at MTV.
Before You Go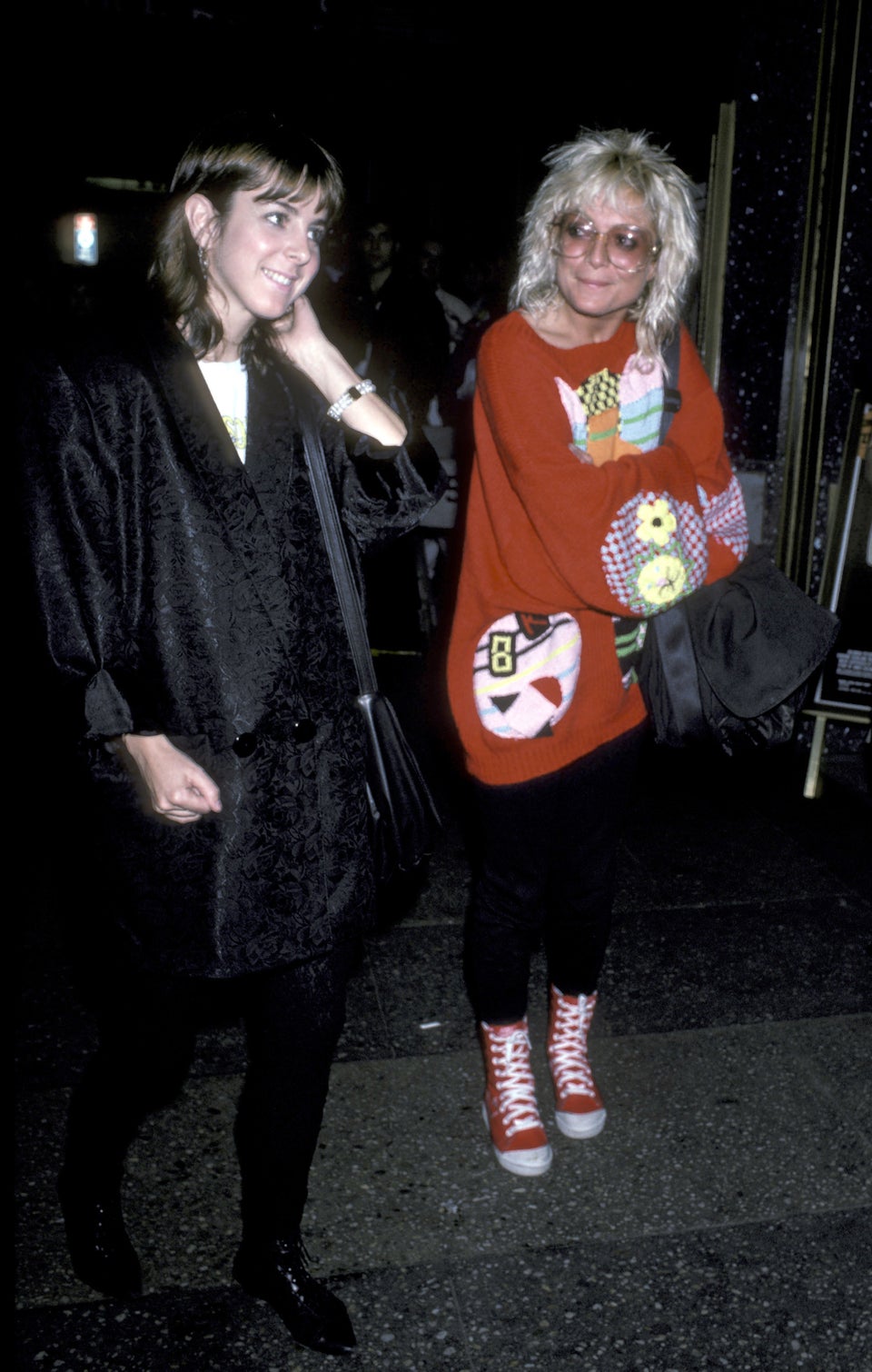 MTV VJs: Then & Now
Popular in the Community