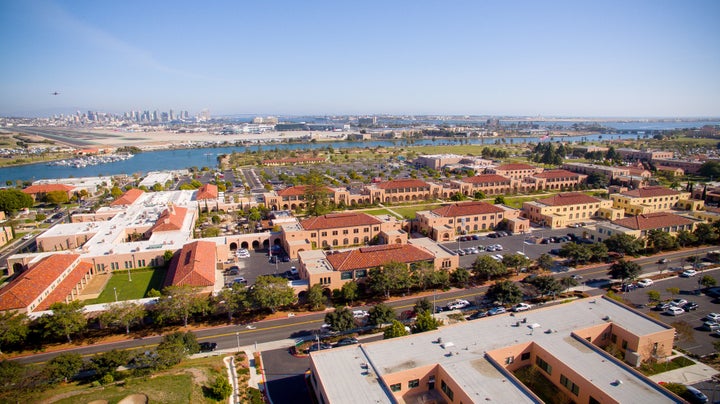 AFTA has been deeply involved in helping communities better understand the vital role of art and cultural districts to the social and economic health and vibrancy of communities.
The NEA has also been assisting city planners and practitioners who are working on arts-based community development projects. Specifically, they have expanded their "Our Town" program — which has funded over more than 80 previous "creative palcemaking" projects in cities across America — by providing case studies, insights of lessons learned from those grants and best practices.
These efforts by AFTA and NEA are timely and important as cities across America struggle with ways to meet the challenges of the new economy, an economy that demands creativity and innovation. As our nation looks to creativity and innovation - benchmarks of the new global, knowledge-based society- we know what we do in our schools is critical. What we do to reinvent the community is less well known. But that is where our kids, their parents, the communities-spend more that half their lives.
According to the New Cities Foundation, "a new independent non-profit with offices in Geneva and Paris: "Over the next decade, some $250 billion will be invested in the creation of new cultural districts around the globe" ... "success is not just getting an arts building or series of buildings out of the ground, it is about ensuring that they are viable and play a central role in their communities."
Not surprisingly, many cities are asking themselves what more can they do to grow a creative economy by attracting, retaining and nurturing the creative and innovative workforce vital to doing so.
One way to make a difference is to encourage the development of art and culture districts, particularly downtown, which has become the "living room" for communities across the country. They may be called culture districts, innovation districts, entertainment districts, or business improvement districts but their goal is the same: to create vibrant art and culture facilities, and at the same time, contribute to growing the "creative enterprises" that are essential to building the new economy.
Comparing Dallas's Art and Culture District with Detroit's are to look at two very different economic strategies. Yet, much can be learned by the experiences of cities that have already taken the plunge and are seeing the economic benefit of their efforts. Moreover, as more state art agencies or state art councils undertake the task of designating art and culture districts within their state, and helping in some ways for local communities take on the challenge, they too can be a valuable resource.
The idea for such districts can come from almost anywhere or anyone.
It is clear that a mayor or a chamber or other leaders within the community cannot create art and culture or innovation districts, unilaterally. Although they are in a position to start the conversation, the most successful efforts only evolve if a network of creative workers, art and culture and economic organizations, developers and architects and others come together to explore their joint interests, develop a vision and a strategy for reinventing their community for the creative age.
Also critical is to recognize that the sources of funding as well as continuing financing of the district are complex and entail a mix of private and public investments in the initial funding as well as continuous financing.
For example, the city or the state may provide tax waivers or incentives; a state or local designation can enable permits or help provide economic development funding from yet another government agency; private philanthropy including national organizations such as the NEA Our Town grants or "Art Place" awards might enable public funding which then ensures broad based local support.
It is also important that sustainability of the enterprise is included in the plan. In some cases this may mean, as in the case of some cities, private investment each year, or tax waivers and incentives, as well as other fees generated by the district as a whole or its various parts, such as admissions from a performing arts center, art festivals, theaters or other events within the district. It is important too, that the artists who may have lived in the art and culture district not be forced to move, as the district itself becomes the fashionable and consequently, more expensive place to live and work.
While many of the districts have already evolved over time in a somewhat organic fashion, more cities are looking to art and culture districts as vehicles for transforming the entire region. Why? Because such districts have the potential, with their critical mass of art galleries, cinemas, coffee shops, restaurants, retail shops, music venues, public art, and even office and residential housing, of attracting and nurturing the creative workforce cities need to succeed in the new economy.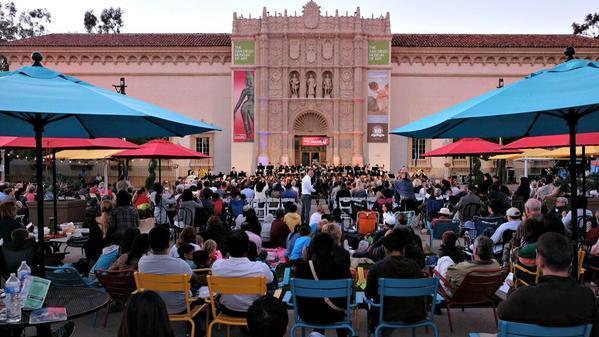 The new global knowledge economy depends upon a workforce with the "new thinking skills" capable of meeting the challenge of the evolving creative and innovative workplace. What we do in our schools is becoming a major topic for discussion.
The reasons why such districts are popping up in cities around the world vary but in most cases, as mentioned, they are designed to nurture, retain and attract the talented 21st-century workforce so vital to success and survival in the global knowledge economy. More, what we do in our communities, where most people and our kids spend the majority of their time, is just as important.
Related
Popular in the Community