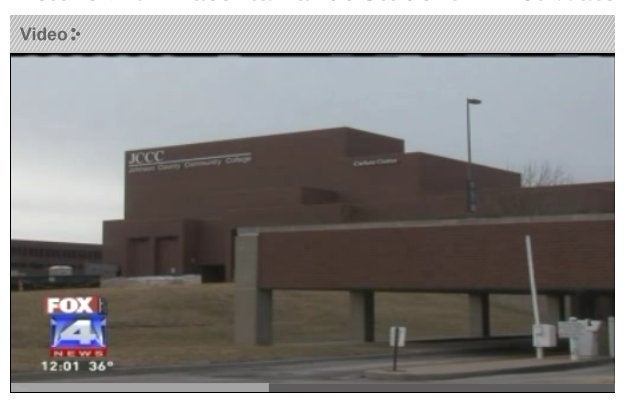 A Kansas nursing student is suing her school after she was expelled for posting a photo of herself posing with placenta on Facebook.
Johnson County Community College dismissed Doyle Byrnes and three other students who snapped photos of themselves with the organ and stated that they would be able to re-apply to the school in August of this year.

According to the complaint in U.S. District Court in Kansas, Byrnes was a good student and was attending a lab course off-site at Olathe Medical Center on Nov. 10 to examine a human placenta. The lab session was supervised by Johnson County Community College nursing instructor Amber Delphia.

One of the seven students in the group asked Delphia for permission to photograph the placenta so they could share their experience on Facebook.

Delphia, according to the lawsuit, merely said, "Oh, you girls," and did not tell them not to do it or that it could result in discipline.
The photo, which shows Byrnes smiling over the tray of placenta, was removed from Facebook three hours after it was posted.
JCCC Director of Nursing Jeanne Walsh wrote in a letter to Byrnes that her "demeanor and lack of professional behavior surrounding this event was considered a disruption to the learning environment and did not exemplify the professional behavior that we expect in the nursing program."
Byrnes is seeking to return to the school at the end of the month, the Los Angeles Times reports, so she can work in Virginia as a nurse this fall.
The case will go before a federal judge this week.
What do you think? Were the students rightfully expelled? Weigh in below.
Related
Popular in the Community