Ugandan police raided a Mr. & Miss Pride Uganda event today, arresting about 25 people for unlawful assembly. Organizers claim they did have permission to hold the event.
One person was seriously injured jumping from the building to escape police. Reports on Thursday claimed he had died but on Friday multiple reports confirmed he is alive and recovering in the hospital.
The beauty pageant in the Mazima Mall building in Kampala, Uganda had been joyful before the raid as contestants walked the runway. One dedicated their dress to the victims of the Orlando shooting.
Just before 11:00 PM, police entered the venue and put a stop to the event. Icebreakers Uganda tweeted that the "police acted like terrorists." Party-goers were held at gunpoint and threatened. One person called his friend saying he was going to die. Many pageant contestants attempted to quickly remove their makeup and female clothing.
The police forced attendees to have their pictures taken with their faces showing. It is unknown if these will be published in Ugandan media tomorrow as many are afraid they will be. Police also specifically targeted Western journalists, chasing them down and confiscating their cameras.
Raymond Nsubuga, Director of Equality Heals Africa, a human rights organization based in Kampala that serves Uganda's marginalized communities, was among those arrested. He describes the raid:
Ugandan police forcefully took photos of people's faces, forced us to delete our recordings, journalists cameras were being confiscated, we were intimated, bullied and while some LGBTQ security team and activists are still being held our trans sisters Bad Black & Rihana faced body violations as police people touched their breasts and butts apparently determining if they are men or women! it was so painful watching some of our contestants struggling to un-plait their hair, trying to undress their high heels and removing makeup!
Those arrested included prominent LGBTQI Ugandan activists Frank Mugisha, Pepe Julian Onziema, and Kasha Jacqueline Nabagesera. They were detained for approximately 90 minutes before being released. Icebreakers Uganda reports about 15 of the 25 arrested were activists.
Pride events have been celebrated in Uganda every year since 2012.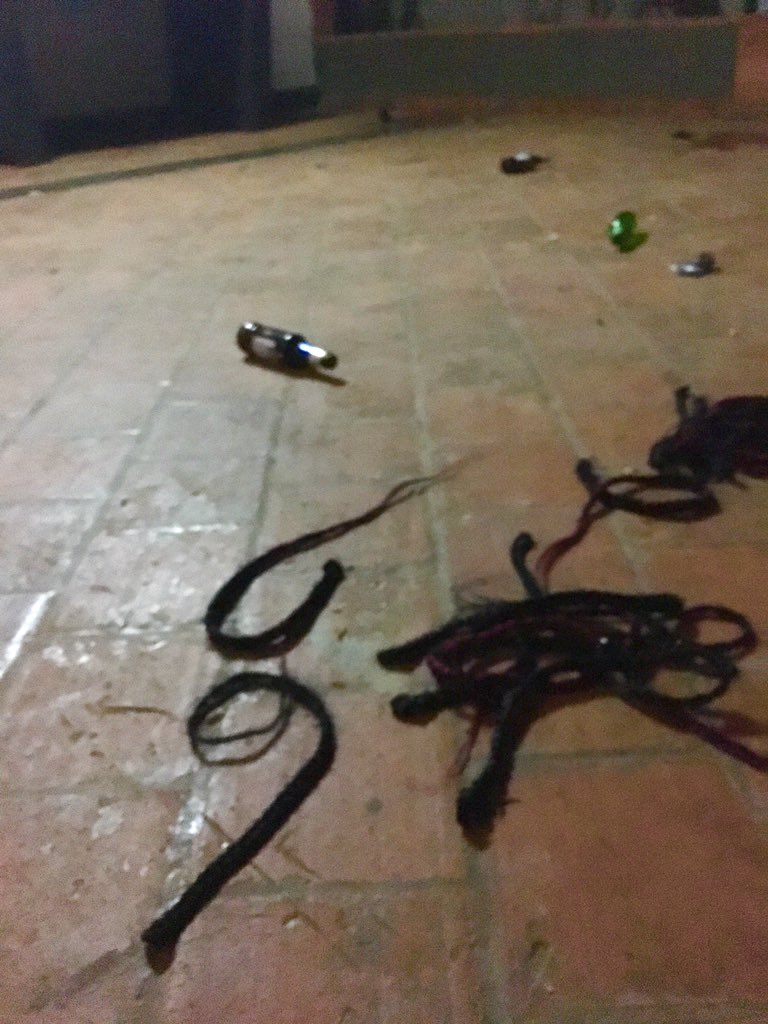 M. B. Clark on Twitter @HealthLGBTQ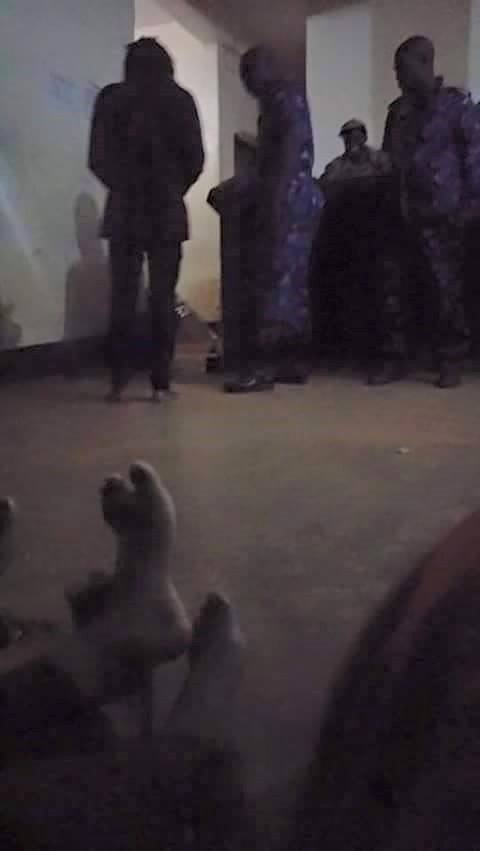 Davis McMajor: "This is one of the few pics taken by the attendees before confiscation of their phones. Police forced them to remove their shoes."
CORRECTION: This post has been updated to reflect new information regarding the victims during this raid.
Popular in the Community