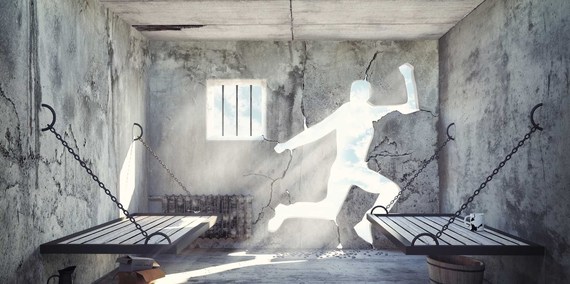 A dozing police offer in the Philippines enabled a quintet of prisoners to escape confinement, sources say. The prisoners, locked in the Koronadal City precinct on drug charges, crept through the barred ceiling of their detention room around 3 a.m. as officer Teofilo Toledo nodded off.
The prisoners had slowly sawed the iron bars over the course of several months and, once they saw the sleeping cop, crept through. Upon reaching the outside world, the prisoners scattered; none have been tracked down.
Superintendent Jose Briones Jr., the precinct's commanding officer, quickly removed officer Toledo from active duty.
"I have ordered a massive manhunt and I appeal to the relatives of the detainees to help bring them back to detention facility and defend their cases in court," Briones told reporters.
Why all five prisoners were locked up in the same holding area, in such a small prison, for so long, is unclear. It's likely a result of the Philippines' rather unregulated penitentiary system, which suffers from just a bit of corruption.
REAL LIFE. REAL NEWS. REAL VOICES.
Help us tell more of the stories that matter from voices that too often remain unheard.