Born in 1964 in Kabul, Dr Alema has obtained a Ph.D. in Philosophy from a German university. An ardent women's rights advocate, she founded and now heads the independent Women's Political Participation Committee. Recently, she launched the "Who is my vote for?" campaign. Dr Alema is one of the initiators of the Afghanistan Women's Charter.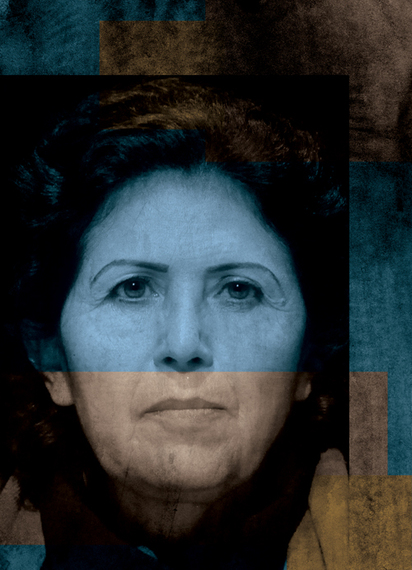 Photo : Rooholamin Amini / Matthieu Hackière
What are the important achievements since the time of the Taliban in Afghanistan?
One of the most important achievements of this period is the approval of the Constitution. Despite its shortcomings, I believe the Constitution is worth protecting. If people start to reconsider some aspects of the Constitution, we risk losing the protections granted by the articles containing equal rights for men and women.
What gives you hope for the future?
The development of freedom of expression in Afghanistan.
What do you fear most today?
My greatest fear is that Afghanistan will go back to the ways of the past and we might lose all of the relative freedoms and achievements we have gained.
What are the biggest challenges facing Afghanistan?
The upcoming elections are very important. If the electoral process is not followed properly and fairly, Afghanistan will face major challenges in her future. Unfortunately, the ongoing insecurity poses a risk to the elections and peaceful transition of power.
Will the present-day Afghanistan allow schools to once again be closed to girls and women to be excluded from social participation, as was the case under the Taliban?
Schools are still being closed to girls today. They throw acid on girls, poison the water containers in girls' schools, and distribute clandestine newsletters mobilizing against families of the students and teachers. These are all indirect ways of closing the schools to girls. The last few years have also seen extremely high number of teachers being killed, a serious issue which nobody is talking about.
Can you tell us about any specific occasions where the human rights of a female family member or friend were violated?
My sister was a schoolteacher and she was forced to stay at home during the time of the Taliban. One day, she was out walking with her young daughter and needed to remove her chador from her face in order to breathe properly. A group of members of the Taliban started beating her up. Her daughter had to flee into a house nearby. When the Taliban finally let my sister go, she had great difficulty finding her little girl, who was too scared to come back out of the house because she was afraid of the Taliban.
Which factors deter women's participation in social, economic, political and cultural spheres?
A major factor is our traditional and patriarchal society. Religion has unfortunately become mixed up with tradition. There are some customs in our society which are very offensive to women: even though they have no basis in religion, they are assumed to be part of the 'Islamic culture'. Furthermore, the prevailing social, political and economic structures have always put power exclusively in the hands of men. Our statesmen do not stand for religious and human values.
What are the major demands of women?
We need a national campaign against illiteracy. By fighting illiteracy, we will move towards education and enlightenment. This should be a campaign for everybody, and especially for women.
Also, women must be involved in politics and in particular be given the responsibility of serious political posts if men and women are truly to be equal citizens.
If you had a daughter, what would you wish for her?
I would wish for her to have the opportunity for growth and education as an equal citizen. As a mother, I would do everything in my power to prevent her from experiencing the gender-based and sexual violence that we have experienced.
What have you done in your personal and professional life to fight against obstacles to women's participation in Afghanistan?
I have always tried to influence my family members to move in the direction of women's rights: to allow their daughters to go to school and to have the opportunity for higher education. With respect to getting married, I try to convince them to allow their daughters to wait until they are older and to at least observe the legal age for marriage.
I was living in Germany while the Taliban were ruling Afghanistan. We established the Solidarity Committee with the Women of Afghanistan and collected more than 10,000 influential signatures. I also took part in various meetings in the German cities and spoke about the conditions faced by women in Afghanistan.
"Unveiling Afghanistan, the Unheard Voices of Progress" is a campaign by Armanshahr/OPEN ASIA and FIDH, which explores views held by Afghan civil society actors. Over 50 days, 50 influential social, political, and cultural actors hope to spark conversation and debate about building a society that is inclusive of women's and human rights in Afghanistan.
You can read original interviews in Dari on Armanshahr/OPEN ASIA
Calling all HuffPost superfans!
Sign up for membership to become a founding member and help shape HuffPost's next chapter