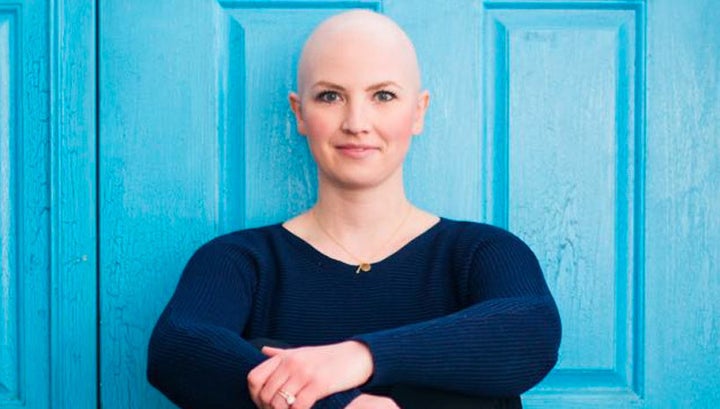 This interview is part of the Real Talk Real Women interview series, where we bring you the life-changing, heart-warming and inspirational stories behind the most successful women in health and fitness. Make sure to follow us on Instagram for the latest interviews! For this installment, we are joined by Dr. Amy Smith-Morris.
Let's start off with a general introduction. How would you describe yourself, what are you all about and how did you get involved in health and fitness?
My name is Dr. Amy Smith-Morris (AmydeePharmD on various social media platforms). My educational background is in pharmacy. I did my Degree in Pharmacy (University of Saskatchewan), an Accredited Canadian Pharmacy Residency (Regina Qu'Appelle Health Region) and a Doctorate of Pharmacy (University of Toronto) where I specialized in oncology and cancer care.
I have worked with the Saskatchewan Cancer Agency since 2012 to striving to provide the best care possible to adults and kids with cancer. It's an immensely fulfilling job! I am able to work front line to serve all kind of people battling cancer.
Personally, I grew up in a rural community in Saskatchewan. My parents are ranchers and I attribute many of my finest qualities to my upbringing: hardworking, loyal, and a strong desire to serve.
I've been an athlete my entire life. In my youth, I played volleyball, track and field, curling, and ballet. When I began my academic career, I transitioned to running (completing a full and half marathon). When I began dating my then boyfriend (now husband), I was training for a half marathon.
He was a competitive powerlifter so I asked him to show me how to lift weights, in an attempt to improve my half marathon time. It really helped with my running and I finished that half marathon in 1:46 (my goal was to be under 2 hours). After that, I ditched running and have been competing as a powerlifter since 2012. I was a Canadian National Champion in 2013 (Women's Open 63 kg), a North American Champion in 2015, and held the Canadian National Squat record for nearly 3 years. My best lift is the squat and at 63 kg bodyweight I can squat 155 kg.
In November 2016, a life changing event stopped you in your tracks. What can you share around that and how you've recovered since then? Were there any specific symptoms that led you to reach out to a doctor?
I had just turned 30 and was married in September of 2016. Shortly after our wedding we went on a honeymoon to Italy and Greece. Two weeks after we returned home, I began having some very unremarkable symptoms. The most troubling symptom was heartburn - really terrible acid reflux. I took tums and ranitidine. I thought maybe I had an ulcer.
My ONLY other sign was some mild bloating. It was just mild distension - like I had gained weight. Which was highly probable as we JUST spent 2 weeks eating pasta, pizza and drinking wine in Italy.
There was something that did tip me off! The mild bloating wasn't really alarming but when I touched my stomach and applied a bit of pressure, it was tender. Such a subtle symptom but something that set me off to think - this isn't right.
So I began a whirlwind trip to doctors, specialists, ultrasounds, and CT scans. First discovering I had an ovarian tumor…the size of a football! Overwhelmed with the possibility it could be cancer - thinking I was going to die - then getting opinions that it was likely benign due to my age – maybe I'll be ok? - then ultimately landing on a cancer diagnosis. I went in for surgery 2 months after I was married and started chemotherapy three weeks later. I had a rare form of ovarian cancer, which fortunately, meant my prognosis is good.
Not everyone would feel comfortable sharing this publicly, as it's a very personal experience and side of your life. What made you decide to get it out in the open?
I'm not typically a very public person. I like to keep my personal matters, private.
But, I came to realize that by being open about my diagnosis and treatment, I was going to help so many more women with cancer. That's always been my goal – throughout my career. As a pharmacist, I provide front line care to people with cancer on a daily basis. But now, as a survivor who has openly shared my story, I truly provide care to cancer survivors. What a rich purpose in life. I feel as though fate has placed me in a very unique situation. I have sought specialized education in cancer care and now I have the practical experience to match that training.
I did Facebook Live my chemotherapy sessions. The response has been overwhelming. We reached over 20,000 people! All types of people (survivors, caregivers) could ask questions in real time. I get questions or direct messages several times a week and it means so much to me to be able to provide this service to others. There's a lot of mystery behind cancer and chemotherapy. What we don't know, is scary. The proverb, 'Fear makes the wolf bigger than it is" really speaks to me in this situation. By live streaming my chemotherapy, I could show what it looks like, explain how it feels, and show people it can be beat.
After going through surgery and chemo - you are now living a very active lifestyle again - are there any adjustments you have had to make to your training?
I have truly learned patience. Strength training, in general, is a long-term game. You need to be patient and consistent. I really applied this principle to my recovery. I have a very large abdominal incision so I needed to be very careful in my recovery. Much time was spent in physiotherapy and it was many months of modified exercises with just body weight.
During chemo, it's very difficult to exercise because the fatigue is crippling. You have to just take what your body is willing to do. Be patient and kind to yourself. Currently, I am progressing back to heavier weights with the goal of being competitive on a provincial level by the end of the year.
Considering the above, how do you now look at the importance of self-care?
I seriously use to roll my eyes at self-care. I am so science focused that the touchy, feely aspect of self-care really didn't resonate with me. Post diagnosis, I am a self-care junky. I meditate multiple times a day. It keeps me in tune with my surroundings and in touch with my place in the world. I am also more purposeful in my actions. I have backed away from things that don't bring much joy or purpose to my life and refocused on those things that do.
As an avid powerlifter, what's next for you in the sport?
I am not sure I will ever be back to the same level I was previously within the sport. And more importantly, I am not sure I want to. I am currently refocusing my goals, but always keeping some aspect of powerlifting and strength training within reach.
If you could only choose one thing, what would you tell your younger self?
Be unapologetically authentic to yourself. People really respect and connect with you on a more intimate level if you are true.
Looking ahead, what do you see as some of your biggest life goals?
I feel as though the universe has been very clear as to what my purpose should be - provide care to people with cancer. I hope to do it on a higher level now (research, teaching) but always maintain contact with people on the front line.
Where can people go to learn more about you online?
Popular in the Community