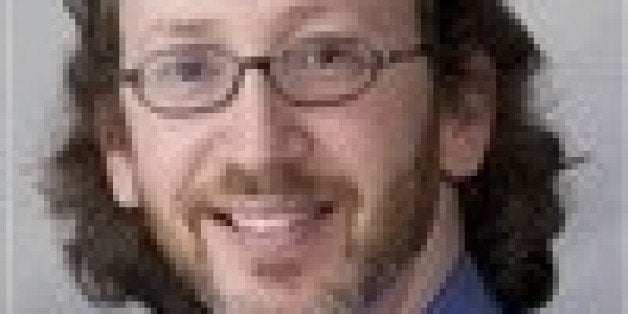 Dr. Arthur Zilberstein, a Seattle-area anesthesiologist, had his medical license suspended last week over allegations he was sexting during surgery and improperly prescribing prescription medications.
A 17-page statement of charges from the Washington State Department of Health details 23 incidents in which Zilberstein allegedly exchanged personal and often sexually explicit text messages during procedures in which he was the responsible anesthesiologist.
The procedures included labor and delivery, including multiple Caesarean section operations. At one point, Zilberstein allegedly texted that he was "hella busy with C-sections," according to the statement.
One example from the statement reads:
"In a text message one minute before Patient T's July 24, 2013 surgery, at 2:33 p.m., Respondent texted to his girlfriend a description of his immediate sexual desire for her. Respondent was the responsible anesthesiologist for Patient T between 2:34 p.m. and 3:33 p.m. Respondent exchanged fifteen additional text messages during that surgery between 3:11 p.m. and 3:31 p.m. to arrange a covert encounter with his girlfriend at the hospital. Six of these text messages were initiated by the Respondent."
During a procedure on Aug. 6 2013, Zilberstein is accused of exchanging 45 sext messages, 21 allegedly initiated by him.
Zilberstein is accused of having sex at the hospital with a patient he had been prescribing medication to, the statement says, and allegedly sending the patient a selfie of himself in scrubs, with his badge showing and his genitals exposed.
"Oh. And my partner walked in as I was pulling up my scrubs," Zilberstein allegedly wrote. "I'm pretty sure he caught me."
In addition, the doctor is accused of accessing that same patient's medical records "not for medical purposes, but in order to view images of the patient for his own sexual gratification," the statement reads.
The statement goes on to describe multiple instances in which he's accused of improperly prescribing medication, including painkillers such as oxycodone and hydrocodone.
The full statement of charges is below.

A profile on the website of Swedish Medical Center, where Zilberstein worked, said he went to medical school at UC San Diego and did his residency at the University of Washington. (NOTE: That page has since been removed.)
"The safety of our patients is our number one priority," the hospital said in a statement quoted by KOMO News. "Once we learned that the State had suspended this physician's medical license, the physician's Medical Staff membership and privileges were immediately suspended. We just recently learned of these allegations and are conducting our own internal review of the physician, who is not directly employed by Swedish."
Zilberstein has 20 days to respond to the allegations, and cannot practice medicine until the case is resolved.
Related
Popular in the Community