Ashandra "Shan" Batiste is a denist, a mommy, and a wife, but she has managed to add the title of "reality television star" as the newest cast member on "Married to Medicine Houston". As part of a true medical power couple with her husband Richard, Shan is managing mommy hood with getting into the lions den with the ladies of the latest edition of the "Married to Medicine" franchise. Shan sat down with me to chat about being a brand new reality tv star, what it's like having the cameras follow you 24/7, and what exactly we have to look forward to with this new cast of ladies.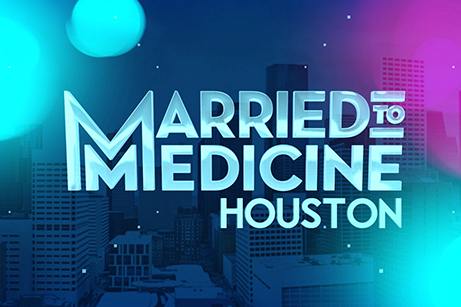 I am honored to be one of your first, real life Bravo interviews. You are officially a "Bravo-lebrity"! How does it feel?
Well, I do feel like it's a different universe. I feel like i'm not on earth and my feet have not hit the ground yet. I literally feel like I am actually floating.
Going from being a thriving doctor and having your husband and family to suddenly having your life documents with cameras in front of you must be quite a jarring change.
Of that takes a little getting used to. You think that the mics are always on and wait-did I curse too much? (laughs).

So what do you think about being part of the newest and officially second "Married to Medicine" franchise with the "Houston" city being added? Were you a fan of the Atlanta franchise?
Oh I am a reality television junkie! I definitely have to turn off my brain. I need to turn it off and not think about work and life in general, so why not put myself in other people's lives? I definitely knew the "Married to Medicine" franchise of Atlanta, without a doubt.

The franchise previously with the Atlanta ladies was primarily African American, save some minor or one season cast members. "Married to Medicine Houston" is conversely, so incredibly diverse!
It is! I think that's one of the most exciting elements of our show, really. We cannot do anything without "Married to Medicine Atlanta" setting the precedent, but our show definitely is different; it's younger and more diverse.

Do you think that the ladies cast on your show is an accurate representation of the Houston medical community and of Houston as a whole?
Oh absolutely. Houston, especially on the younger side, that is what we look like. You take a snapshot anywhere and that's what you have. Houston is a rainbow and I think that is what people don't know about the city of Houston that I am so glad that our show is able to capture that diversity.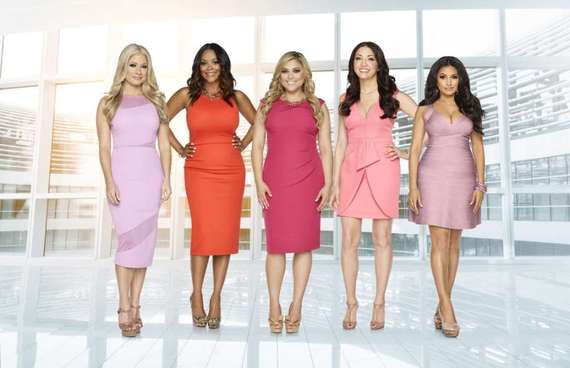 I have talked to many of the Housewives and the "Married to Medicine" ladies and they all agree on one thing; having to be around women that you may not get along with and film with regularly is a definite challenge. Did you find this to be a hard pill to swallow as well?
Yes, because typically and traditionally, I mull things over and think things through before saying something, especially as I have gotten older. The less crass I have become I guess. (laughs). In these situations though, you need to say what you need to say and you need to say it now. That's very different for me. My first thought usually isn't my best thought (laughs)! Now though, you have to go to these events with these people and that is a big learning curve.

Between "Married to Medicine Houston" and now "The Real Housewives of Dallas" being renewed for a second season, the state of Texas is having a a renaissance of sorts and is now the place to be!
Well it always has been if you ask me. I don't know what took them so long! Houston a big personality; we are loud, we are boisterous and we know how to have a good time. I am glad that we're here and I am so glad we have finally made it to Houston!
The size and diversity of the cast an the personalities almost is like another cast member.
Absolutely. We're Texas proud, we love the diversity and all of that. It is so exciting to see it play out on television for the rest of the country to see.

With the political climate as hot as it is right now, especially with women's issues being at the forefront, do you think that your women and your cast is a fair representation of the quintessential working women?
For me, you may have some people say that they don't feel that they are represented, but I feel that you should be able to look at any of us at any given time and find yourself in one of us at least, or a combination of us. We all work really hard and sacrifice a lot and went to school for years. We all have our ups and downs in love and relationships and in family. This is what real women go through nowadays. The definition of the woman in 2016 is our cast.

If you had to describe the show to someone who is not familiar with "Married to Medicine Houston" how would you describe it?
We have a group of young, vibrant, diverse women who have figured out a way to balance, or in some ways not so much, the idea of working hard and playing harder. We see twenty patients a day and we have figured out a way to balance that. We are now on television to show you how we do that.

If you had to look back on the past year and a half, your life has changed immensely. If you had to change one phrase or word to sum it up, what would it be?
Sweet Baby Jesus (laughs)! This is the fun stuff. The actual filming is when you are tired but this is the really fun stuff.

"Married to Medicine Houston" airs Friday night 9/8c
Calling all HuffPost superfans!
Sign up for membership to become a founding member and help shape HuffPost's next chapter