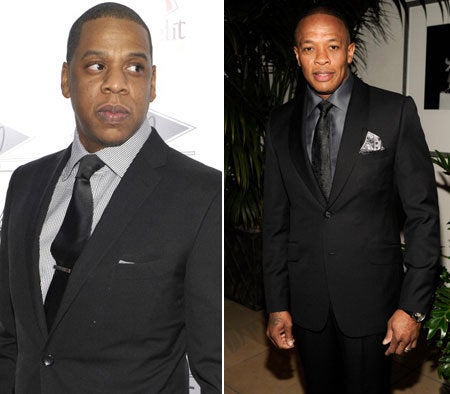 Shawn "Jay-Z" Carter's reign as Forbes' Hip-Hop Cash King has officially ended--for now at least.
Filling in the top spot for 2012 is none other than legendary producer-rapper Dr. Dre who reportedly earned $110 million in earnings from the revenue of his highly successful Beats headphones, according to the magazine's annual list. Landing at #2 is Diddy at $45 million, followed by Jay-Z with $38 million.
Interesting enough, with a string of business ventures in motion, Hov's current pretax earnings are consistent with last year's figure which was reported at $37 million.
Check out this year's complete listing of Forbes' Hip-Hop Cash Kings below
1. Dr. Dre – $110 million
2. Diddy – $45 million
3. Jay-Z – $38 million
4. Kanye West – $35 milliom
5. Lil Wayne – $27 million
6 Drake – $20.5 milliom
7. Birdman – $20 million
8. Nicki Mianj- $15.5 million
9. Eminem – $15 million
10. Ludacris – $12 million
11. Pitbull – $9.5 million
12. Rick Ross/Wiz Khalifa – $9 million
14. Snoop Dogg- $8.5 million
15. 50 Cent – $7.5 million
16. Swizz Beatz/Pharrell/Young Jeezy – $7 million
19. Mac Miller- $6.5 million
20. Akon/Timbaland/Tech N9ne/ – $6 million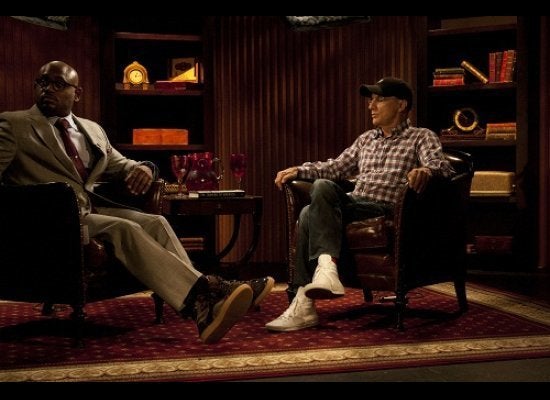 The Tanning Effect: Behind The Scenes, Jimmy Iovine