Dr. Dre — reportedly worth an estimated $820 million — might soon inch closer to becoming a bonafide billionaire.
The pioneering N.W.A. rapper and self-made entertainment mogul is selling an assortment of music income streams and other assets to Shamrock Holdings and Universal Music Group (UMG) in deals totaling between $200 and $250 million, sources told Variety.
Billboard first reported the news as rumors have swirled about the deals for several weeks. The assets being sold include royalties from two of Dre's solo albums, his share of N.W.A. royalties, the writer's share of his song catalog and his producer royalties.
Sources told Billboard that 75% to 90% of that collection — which produces about $10 million per year — consists of songs that Dre doesn't own any publishing. Those same sources believe that a large chunk of the assets will be acquired by Shamrock, with UMG procuring the rest.
Additionally, UMG is set to acquire the master recording of Dre's seminal 1992 album "The Chronic," which will revert to the Death Row Records label that originally released it. Dre's protege Snoop Dogg, who featured on that record, coincidentally bought Death Row last year.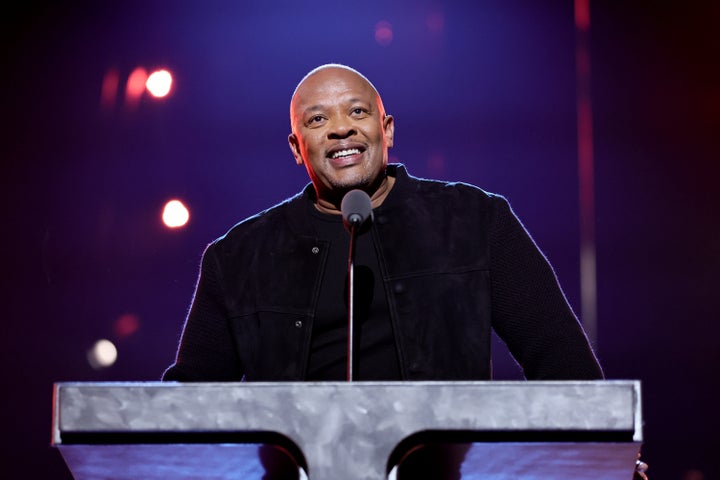 Dre formed N.W.A. in the 1980s and produced the hip-hop group's autobiographical film "Straight Outta Compton" in 2015. He headlined last year's Super Bowl Halftime Show and recently sent Rep. Marjorie Taylor Greene (R-Ga.) a cease-and-desist letter for using his music online.
Dre's decision to sell some of his music assets arrived about one year after he reached a $100 million property settlement agreement with his ex-wife, Page Six reported. However, his deals do not include ownership rights to his Aftermath label, which released his masterful "Chronic" follow-up titled "2001."
Popular in the Community