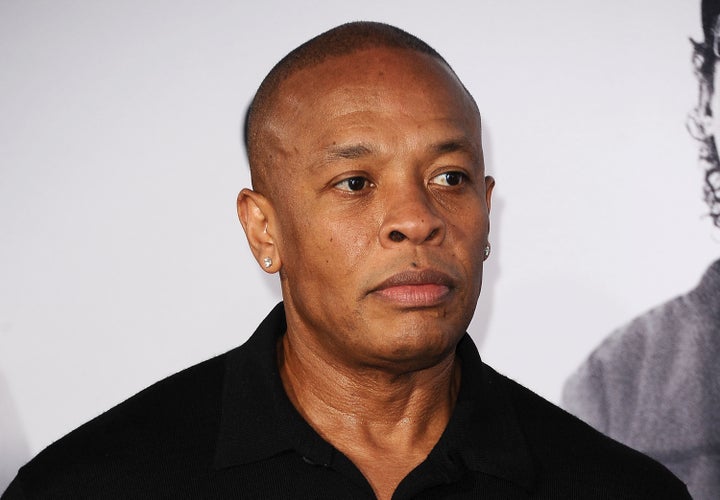 Dr. Dre's ex-fiancée Michel'le says she isn't impressed by his apology for his past history of abuse.
"I apologize to the women I've hurt. I deeply regret what I did and know that it has forever impacted all of our lives" Dre said.
But Michel'le, who has a son with the rapper and dated him between 1990 to 1996, doesn't believe the apology. In an interview with BBC Radio 5 on Aug. 25, she said: "I don't really think it's a sincere apology. I didn't ask for a public apology -- if I asked for one at all -- but I think if he's going to apologize, he should do it individually."
The former singer, who has been vocal about allegedly receiving broken ribs and head injuries during her relationship with Dr. Dre, accused him of "generalizing" the women he's abused in the past.
"To just group us like we're nothing and nobody—I just don't think it's sincere, that's all," Michel'le said, adding, "Treat us like we have names."
Earlier this month, the singer told VladTV that she believed her abusive relationship with Dre was omitted from the hit film "Straight Outta Compton" because, "I was just a quiet girlfriend who got beat on and told to sit down and shut up. My part has no value to... what they really want to talk about."
Dee Barnes, who wrote a moving essay about her assault on Gawker last week, wrote in a new essay that Dre's apology was "bigger than hip-hop."
"Who cares why he apologized?" she wrote. "The point is that he did."