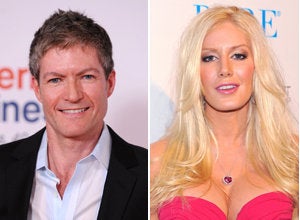 According to law enforcement, Dr. Ryan's Jeep went over the side of Pacific Coast Highway yesterday at around 4:30 PM. The Jeep landed on rocks and lifeguards initially tried to help Ryan, to no avail.

Ryan, who was 50, was trapped in the vehicle and had major head injuries. The Ventura County Fire Department tried hoisting Ryan using a helicopter, but the attempt was called off. Ryan was pronounced dead at the scene.
In a series of tweets, Heidi issued her condolences:
I am devastated to hear the news of Dr. Frank Ryan's death. He was the most amazing person I have ever known. He was an angel and changed my life and the lives of everyone he met. He was the most brilliant talented surgeon who will ever exist. Dr. Frank Ryan changed the world.

My thoughts and prayers go out to his mother, family, friends, and anyone who was ever blessed enough to meet him. He is in a better place.
Popular in the Community